Mutulu Shakur, who has an advanced form of cancer, is making up for lost time with his family after the Black liberation activist was released on parole from a 60-year  prison sentence in December.
"​​I'm so happy to be free," Shakur, Tupac Shakur's stepfather, told NBC News. "I fought hard every day that I was incarcerated. I have a lot to do, hoping that society gives me another swing at it. But my life is an example of what could happen. I am very hopeful."
The 72-year-old was released from federal prison on Dec. 16 after more than 35 years behind bars on racketeering, robbery and robbery murder charges.
The organized movement advocating for Shakur's release stepped up its efforts  in recent years as the man developed myriad health issues, most notably stage 3 multiple myeloma, a blood cancer that can affect the bones and kidneys. Shakur has endured drastic weight loss due to his illnesses and treatments; has had Covid at least twice; and has relied on IV feeding tubes on and off in the months leading up to his release, his attorney, Brad Thomson, previously said. Thomson said doctors with the Federal Bureau of Prisons gave Shakur less than six months to live last May, noting that his cancer treatment had stopped working. 
Shakur was considered the leader of a group that robbed a Brink's armored car in Rockland County, New York, in 1981, leaving two police officers and a Brink's guard dead.
Shakur had been denied release several times over the years, with authorities insisting that his crimes were too serious and his health had not deteriorated enough to warrant release. However, in the October decision, officials told Shakur, "We now find your medical condition renders you so infirm of mind and body that you are no longer physically capable of committing any Federal, State, or local crime."
Now he's spending his final days with family in Los Angeles. Mopreme Shakur, Shakur's son, said his father's health has appeared to be improving since coming home. He was reunited with his six living children and three grandchildren, which, Mopreme said, has done wonders in lifting Shakur's spirits. 
"I think being free does a lot for the spirit," Mopreme said. "He gained like nine pounds in the first 10 days he was home."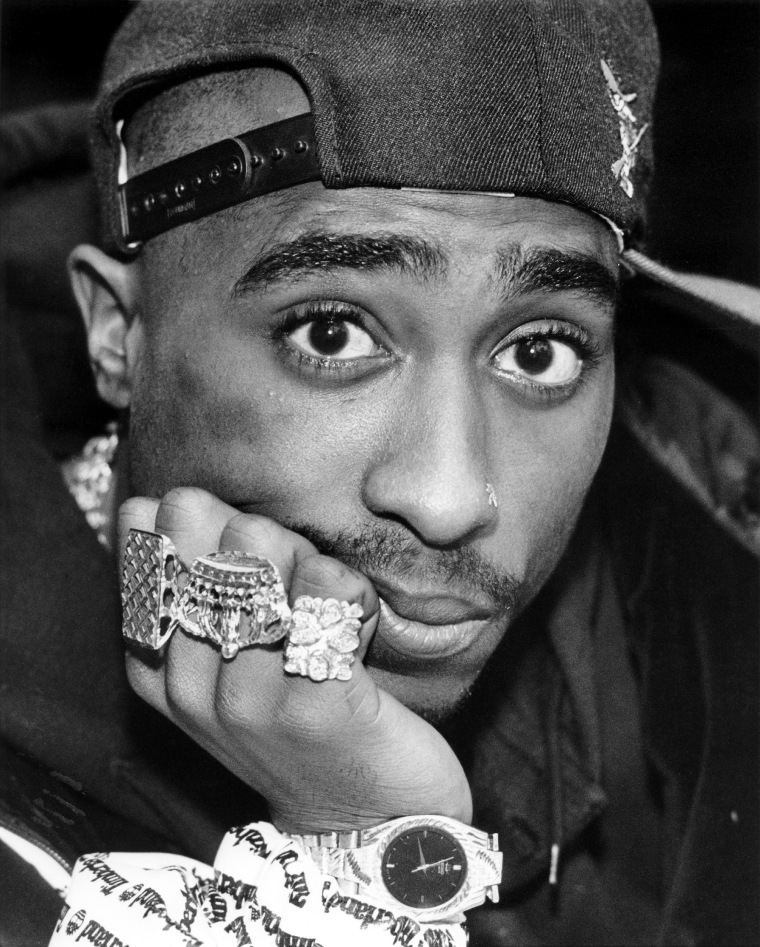 Shakur said of his own health: "I am receiving excellent care in two categories — Western oncology and holistic natural therapies. I don't take this freedom for granted."
Along with enjoying time with family, Shakur has spent the last few weeks on a "food tour," trying different foods he didn't have access to while in prison, his son said. "Everyone's bringing him bean pies from every direction!" Mopreme added.
Supporters spent years advocating for the release of Shakur, whom they consider a "political prisoner." They say authorities wanted to make an example of Shakur because of his activism with revolutionary Black nationalist groups.
"It's been kind of surreal for myself and many others," said Jomo Muhammad, an organizer with the Malcolm X Grassroots Movement who advocated for Shakur's freedom. "A lot of tears and happiness. We were always clear that the system had no intention of freeing him and it was only through organizing and people rallying behind him that he's home. Folks feel a lot of accomplishment."
Shakur served 36 of a 60-year sentence stemming from a 1988 conviction for conspiracy to violate the Racketeer Influenced and Corrupt Organizations (RICO) Act, bank robbery, armed bank robbery and bank robbery murder. He was convicted of leading a group of revolutionaries in a string of armed robberies in New York and Connecticut. He was also convicted of helping JoAnne Chesimard, aka Assata Shakur, escape from a New Jersey prison in 1979, according to The Associated Press and Thomson. 
But advocates like Muhammad have said the government targeted Shakur all those years ago to quell his activism, and believe that at the time of his arrest in 1986, Shakur was doing his own independent investigation of COINTELPRO, an FBI campaign to discredit radical groups including Black liberation movements that were deemed illegal. They also have claimed his incarceration was linked to his Black liberation efforts and his work with revolutionary Black nationalist groups in the 1960s, including the Revolutionary Action Movement and the Republic of New Afrika.
In his younger years, Shakur was also recognized for his work bringing holistic health care to Black communities in the Bronx. He informally studied acupuncture and in the 1970s joined with several other activists, in groups like the Black Panthers and the Young Lords, to take over part of Bronx's Lincoln Hospital and run the Lincoln Detox Center, a community center that used acupuncture to treat drug dependence and provided political education that produced several community activists, according to The Washington Post. 
Shakur expressed joy over reuniting with his family, of whom he said he feels proud.
"It's been a great, great day, in 38 years of life, that I have had an opportunity to hug and nestle with my six children and three grandchildren," he said. "I am so proud of them, that they have survived and are presently in good physical and, more importantly, mental strength in light of what my life has caused them. They're very productive citizens that have not been tainted by the politics of my issues."