FX is tapping into the creative mind of rapper-actor Donald Glover for its new series "Atlanta," which premiered September 6.
In the comedy, which Glover executive produced and wrote, Glover plays Earnest "Earn" Marks, one of two cousins who are trying to make it in the music industry in Atlanta. Through this lens the series will explore Atlanta and the various distinct citizens living in the city.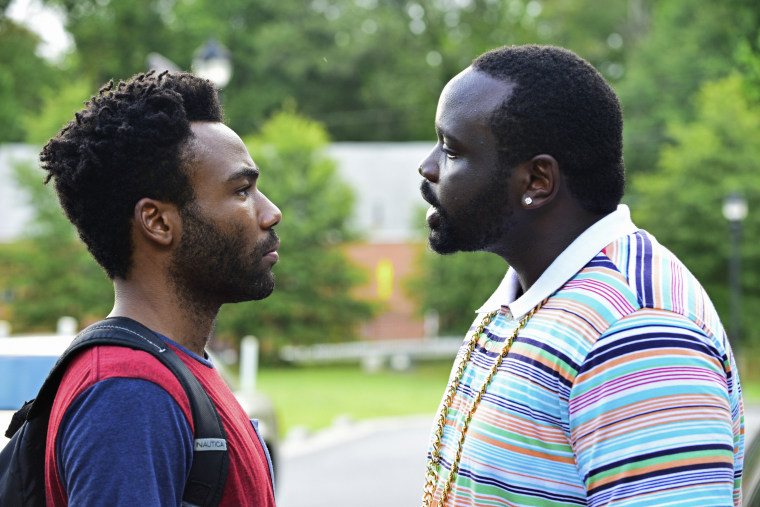 While Glover drives a lot of story in the early episodes there are two tent poles that tie down his world: Earn's cousin Alfred "Paper Boi" and Van, the mother of his child. Together the two characters make up the "Two Worlds of Earn."
When Paper Boi's latest song becomes the next hit out of Atlanta, Earn sees his next opportunity. In an attempt to make a better life for himself, Earn reconnects with his cousin – seeking a job as his manager.
"Not even knowing who Paper Boi is or not even having heard the song, Earn saw this opportunity to get rich and become a manager to someone he doesn't really know as well as he thinks he does," Brian Tyree Henry, who plays Alfred, told NBCBLK.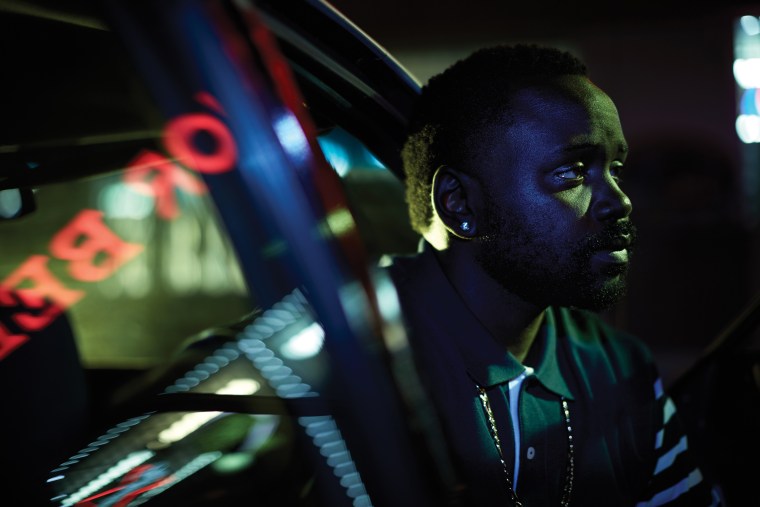 According to Henry that relationship is integral to the series. "You will see Alfred grow and you will see the familial bond between these two cousins, which is something that is very important in the course of the show. You will see them both change."
Alfred cements the musical side of "Atlanta," but Earn's world has one more very significant aspect – his family. The young man has a daughter, Lotte, with his good friend Van, played by Zazie Beetz.
Beetz, a relative newcomer, was excited to begin her journey as Van. When the project was given a series order, the actress got emotional. "I realized that things would probably change and be sort of different in my life. That's when I became very tearful," Beetz explained.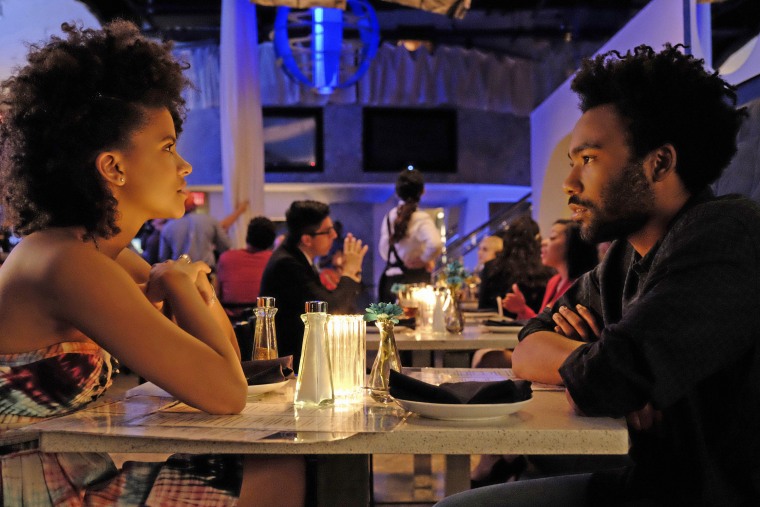 Van's relationship with Earn is tense, a situation that is amplified by Earn's decision to pursue music with Alfred. In an effort to make his new career happen, Van feels like Earn neglects her and Lotte. Beetz sees her character as a grounding force. "[Earn] has these surreal experience peppered in throughout the show and when Van comes in to bring him back to Earth."
Beetz wants to assure fans that over the course of the series they will get to know Van and gain a better understanding of her relationship with Earn. "There's a reason they still kick it, even though the exterior points to a different outcome in their relationship," she explained.
"It was important to me that she had multiple sides to her," Beetz added.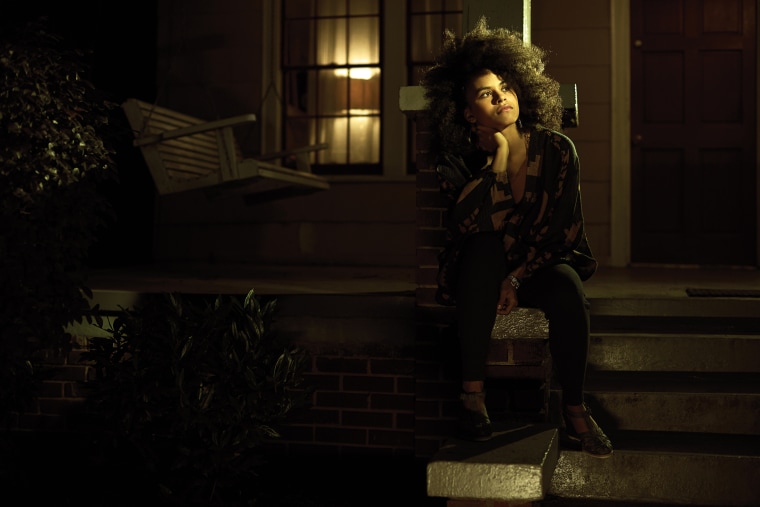 Alfred and Van may love Earn, but the two do not feel the same about one another. "Our characters do not vibe with each other at all on the show," according to Henry.
Beetz believes both characters see Earn's potential and view themselves as the best thing for him. Van is looking out for her daughter and "Earn wants to be Alfred's manager and he puts all his eggs in one basket, but that means taking eggs out of Van's," according to Beetz.
"Van sees Alfred as an obstacle that gets in the way whereas Alfred sees Van that way," Henry added.
In fact you won't even see the two actors share a single scene, though Beetz noted the characters "do know each other and have definitely met before."
Unlike their characters the two actors have a wonderful relationship off-screen. Henry called Beetz "his heart" and the actress looked back at her first meeting with Henry fondly. "We clicked instantly and we got paired at all these interviews. There's a lot of brother-sister love."
Beetz and Henry also share a fondness for Donald Glover. The actress finds Glover to have a calming effect on her and is inspired by his work. "He's incredible prolific in his work and is constantly churning out things in different mediums, which is impressive. To watch someone so unabashedly put their spirit into it is great."
Henry shared a similar sentiment. "He is a voice that is so necessary, fresh and new. He really gave us a space to discover and play with these characters."
The three characters are an example of the various characters viewers will see on "Atlanta."
"We just wanted to tell stories about people in this city. There are so many different people and so many different stories in this Southern Metropolis. The stories are our stories. We are black people in this city, this Black Mecca. There are all different kinds of ways to live and I think Donald drove that home with this show," Henry concluded.