With his new opus, 'Black Rose', Tyrese has the top-selling album in the country this week. According to Nielsen Soundscan, the independently released platter (featuring collaborations with Jennifer Hudson, Brandy Norwood and Tank) amassed 86,000 units since being released July 10.
But the Grammy Award nominated R&B veteran has an axe to grind when it comes to the current state of mainstream radio formats and its lack of diversity—which have seemingly shut him and many of his fellow black recording acts making R&B music out.
Fresh off the heels of starring in the box-office juggernaut 'Furious 7,' Tyrese (born Tyrese Darnell Gibson) released the retro ballad 'Shame' (featuring Hudson) to critical acclaim. Though the Warryn Campbell-produced track is slowly climbing a few of the Billboard's R&B/Hip-Hop charts, it is conspicuously absent from the Hot 100 chart, which monitors the top-selling and most-played songs across the country.
Since launching his promotional pursuits to support the Voltron Recordz album, Tyrese appeared on daytime talk shows such as 'The View' and 'Access Hollywood Live,' and released viral videos (serenading Patti Labelle in her kitchen and riding the New York City subway system seeking support for independent artists).
But it wasn't until he showed up on a popular New York City radio show that his thoughts about the current state of R&B music caught fire.
"The state of R&B is dead…Most R&B singers are not conscious of it, but a lot of us are insecure and we feel like our songs don't get attention, don't get no love on the radio, don't have any fans buying it anymore unless we've got 15 rappers on it," Tyrese told Power 105's 'The Breakfast Club' on July 17. "The state of R&B is insecure...."
The former RCA recording artist noted that his opus is "straight R&B, period," and that it's number one in 15 countries around the world and sending the right message. He continued to openly express his displeasure of the ghettoization of black R&B artists and how they're treated as opposed to white pop soul singers who have seemingly been made a better way.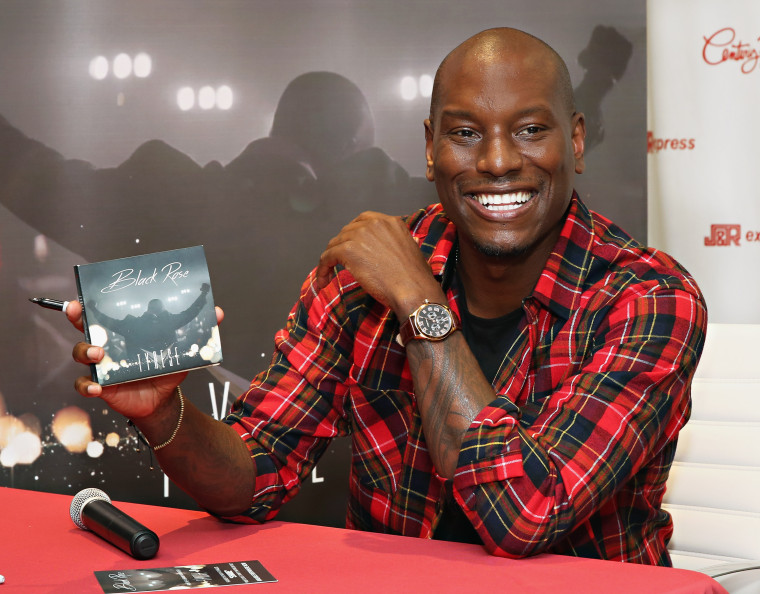 "I'm talking about facts. I ain't got to be politically correct.... If we're showing love on urban radio to Robin Thicke, Justin Timberlake, and Sam Smith, who are singing R&B songs, and I'm a fan, then it needs to work on both sides," he said.
But it's not.
Perusing the Billboard Hot 100, there are plenty of black acts—some relatively unknown as household names (such as the chart-topping Jamaican artist OMI and his Caribbean-flavored ditty 'Cheerleader') while ubiquitous rappers like Wiz Khalifa (with Charlie Puth), Kendrick Lamar (with Taylor Swift), A$AP Rocky (with Selena Gomez) and Nicki Minaj (with David Guetta) litter the Top 20, alongside hybrid black pop singers Jason Derulo, The Weekend and Bruno Mars (with Mark Ronson).
I'm not putting on no tight pants to have more pop appeal - I don't wanna be cool.
But for recognizable black R&B singers, who recently released new albums like Johnny Gill, Tamia, Jazmine Sullivan, Kenny Lattimore, Jamie Foxx and Bilal, they are nowhere to be found on the coveted chart. This, even with major record label support—Sullivan and Foxx are on RCA, respectively, and Tamia is on Def Jam Recordings.
With a rumored cost of nearly $1 million to break a hit song at pop radio, the likelihood of any veteran act or recognizable R&B stars ever making it to the upper echelons of the pop stratosphere are slim to none.
Long gone are the days when black superstars like Patti LaBelle, Aretha Franklin, Whitney Houston, Luther Vandross, Mariah Carey, Boyz II Men, Toni Braxton, and R. Kelly permeated the pop charts.
Even chart-topping pop queen Janet Jackson, who also reigned supreme during the 80s and 90s, has her work cut out for her in this new music landscape; 'No Sleeep,' her newest song—released independently too—has failed to crack the Hot 100.
Last weekend, Tyrese took his gripe one step further when he used his social media platforms to write an open letter to Ryan Seacrest (of Los Angeles' KISS) and Elvis Duran (of New York's Z100)—considered two of the most influential figures in mainstream radio.
The very active social network user demanded answers about what seems to be a double standard when it comes to black singers singing R&B music versus white singers singing R&B music.
He wrote: "
...it's NOT just to you but to ALL MAINSTREAM RADIO STATIONS IN GENERAL... Do you think there is a lack of diversity in radio? Is mainstream radio really being fair with their approach?"
"Did you know that I had a song called STAY that was #1 on Billboard for 11 consecutive weeks? And it was ONLY played on Urban AC and Urban Mainstream radio? Sam Smith (who I'm a huge supporter and fan of ) also had a song called STAY and because people LOVED it, it was played on ALL formats of radio ( including mainstream, top 40, Rhythmic and crossover)... And it sounded like he had a FULL CHOIR on his hook!! (((( If that would of been MY song, I would of likely been stuck on the gospel channel..))) aha! We support Sam Smith, Robin Thicke, and Justin Timberlake on ALL urban stations... why? Because it's R&B Soul Music and great R&B soul MUSIC has no racial preference, no sexual preference and no boundaries... I don't create limits for MYSELF and I don't appreciate people creating limits for me!! HEAR ME OUT!!"
Noting that he couldn't have possibly starred in a movie franchise grossing $6 billion in global box office receipts if he was only supported by black people, Tyrese wrote about how black artists have to work their asses off just to get played on urban radio stations—meanwhile his white counterparts don't even show up or call in to the same stations and their music is already added into playlists.
"I'm Not going to do a house or techno version of SHAME to get radio spins!!! I'm not putting on no tight pants to have more pop appeal - I don't wanna be cool," he continued.
With more than 20,000 likes, more than 2300 shares and over 1400 comments on Facebook, Tyrese's message is being heard loud and clear, and cosigned by many.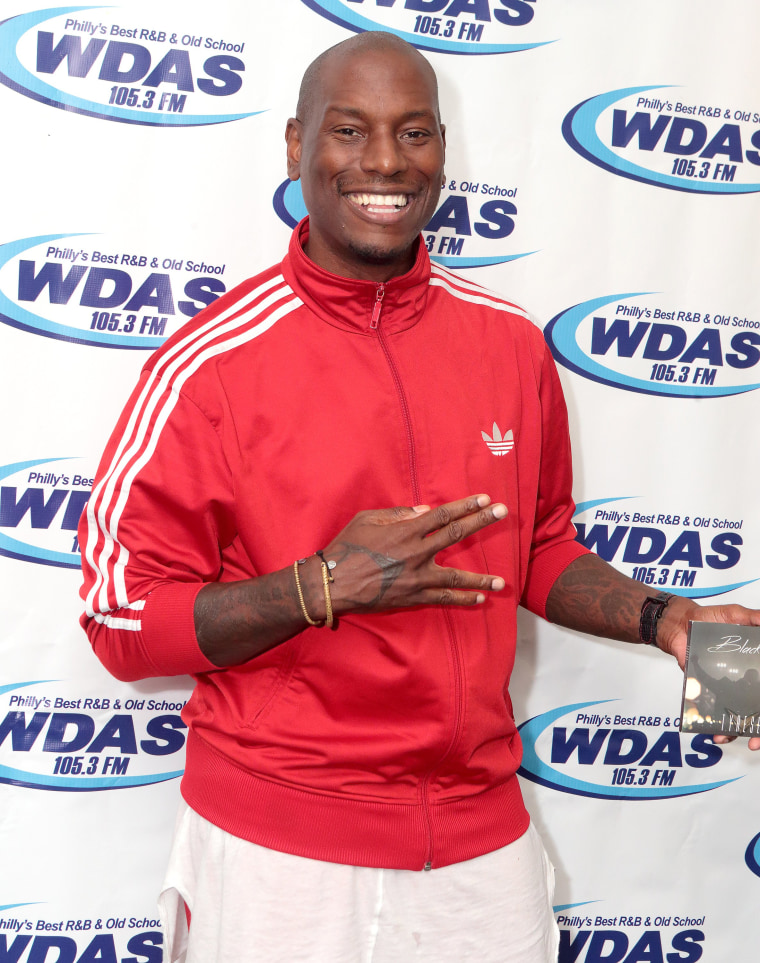 "I agree with Tyrese …but the bigger problem for R&B music is [Portable People Meter]," explained Rushion McDonald, executive producer of the top-rated syndicated radio program 'The Steve Harvey Morning Show,' which has 'Shame' in active rotation.
Of the Arbitron-developed system, the device is used to measure people's consumption of radio stations, and television/cable stations portably, McDonald said it forced radio programmers to play past R&B music, and play established music versus new talent. "Because Tyrese is an independent distributor, he still does not have record label support. Even then, his music would still be pigeonholed and not distributed across a broader platform, which is why he wrote Ryan," said McDonald.
Citing that "more listening ears brings more dollars," the veteran radio and television executive said that Tyrese needs Seacrest's format to "play his R&B song like that same format played Sam Smith's R&B song."
Dyana Williams, a longtime advocate of black music artists, heralds Tyrese's efforts.
"I respect him for keeping it real," the broadcast veteran said. "He is a former client and present bud who is also an independent artist, Most are afraid to speak out or up, clearly that isn't Tyrese's case."
"As a successful movie star and label owner, he has his, but wouldn't it be lovely if he had access to a larger audience? He along with several other talented artists deserve equal airplay, but there is still racism in many strata of American life." Williams noted.
Reverend Al Sharpton featured Tyrese on his nationally syndicated radio show 'Keepin it Real' this week. Sharpton didn't mince words when weighing in about Tyrese's crusade. It's actually nothing new from his perspective.
"For decades National Action Network and I have fought for equity for Blacks in music and for artists to receive mainstream radio play, many of whom are shut out from getting non-urban and their economic value is not commensurate to their counterparts," Sharpton offered.
"For Tyrese's album to open at No. 1 on Billboard's latest album chart but not receive any mainstream airplay is questionable. It's also ironic that in 1984 the Jackson family asked for me to help make sure black promoters and community groups were incorporated into their tour and now 31-years-later, Janet Jackson's fans are petitioning to me to help get her album played on non-Black radio. "
After news that his album is No. 1, Tyrese still said he has yet to hear from Seacrest.
Reps for Clear Channel Communications, the owners of Z100, did not respond to queries requesting a comment from Duran.