WASHINGTON — Kwanzaa, an African-American and Pan-African holiday that honors family, community, and culture, is a time of celebration. But this year, the holiday holds a different meaning and will be a time for some to reaffirm their heritage amid racial strife.
Imani Patterson, 30, grew up celebrating Kwanzaa with her family but in college she didn't observe it much on her own. However, last year after the birth of her daughter and the election of President Donald Trump, she thought it was important to reconnect with the holiday that celebrates black culture.
"After he (Donald Trump) was elected it was disheartening. I cried real tears and I held my daughter close because I felt that we reverted back to the old (ways)," said Patterson of Frederick, Maryland. "The whole adage 'Make America Great Again,' is white supremacy at its best again. That's when I was like you know what, Kwanzaa is important to me because that's something that we established as African-Americans. That's something that we should celebrate and encompass in our daily lives, not just the seven days but 365 (days a year)."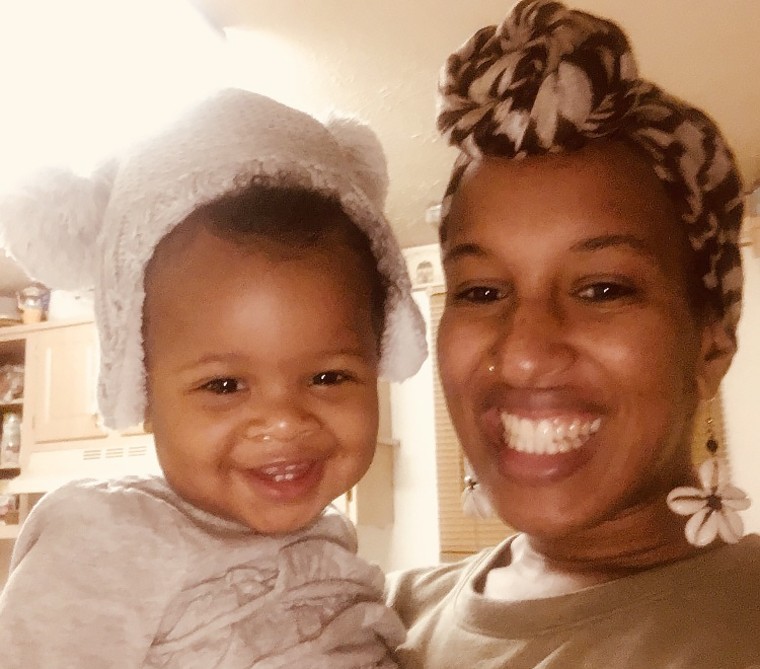 Founded in 1966 by Maulana Karenga, author of "Kwanzaa: A Celebration of Family, Community and Culture," the holiday is observed Dec. 26 - Jan. 1. It has seven principles and each one is observed during a day in the week: Unity, self-determination, collective work and responsibility, cooperative economics, purpose, creativity, and faith.
In a statement on Tuesday, President Trump acknowledged the holiday and called for people to "celebrate during this joyous time the richness of the past and look with hope toward a brighter future."
For some black people celebrating Kwanzaa provides a needed celebration of blackness particularly now in this social climate of racial discord and racial violence. Kwanzaa is offering some African-Americans needed affirmation as they reflect on anti-black incidents that occurred this year and look toward to the next year with optimism.
Melvin Deal, 75, the founder of African Heritage Dancers and Drummers in Washington, D.C., has led Kwanzaa ceremonies for decades and he said he's already led a dozen more pre-Kwanzaa celebrations than last year. He believes the rise in popularity in the holiday this year "is being fueled by the white supremacist presence making itself more visible in the community."
"So you find that more African-American people are finding their way to Kwanzaa as a perspective of bolstering their fortitude against such oppression," he said.
Deal also believes that Kwanzaa can offer African-Americans a solid base of cultural sustenance.
"It is necessary for a people who have been damaged and hurt and denigrated as much as black people have to find some footing, to move to the next rung on the ladder of survival and to use our culture as a foundation of power, foundation of healing that is most necessary in the black community," Deal said.
Kwanzaa is important because it celebrates "who we've always been: resilient, creative, musical, rhythmic, passionate, spiritual," said Aya Shabu, of Shabutaso, a nonprofit cultural group that collaborates with the Hayti Heritage Center in Durham, North Carolina to organize Kwanzaa celebrations.
Shabu said she doesn't necessarily believe the racial climate is pushing more people to Kwanzaa but the white nationalist march in Charlottesville, Virginia in August and the fatal shooting of nine black parishioners at Emanuel A.M.E. Church in Charleston, South Carolina in June 2015 are examples of anti-blackness.
"Those events have made it painfully clear that even post-Civil Rights [Movement] that we are not accepted as equal in this country and that there's a lot of hatred that still is prevalent and this is a place where they can go and be affirmed," Shabu said.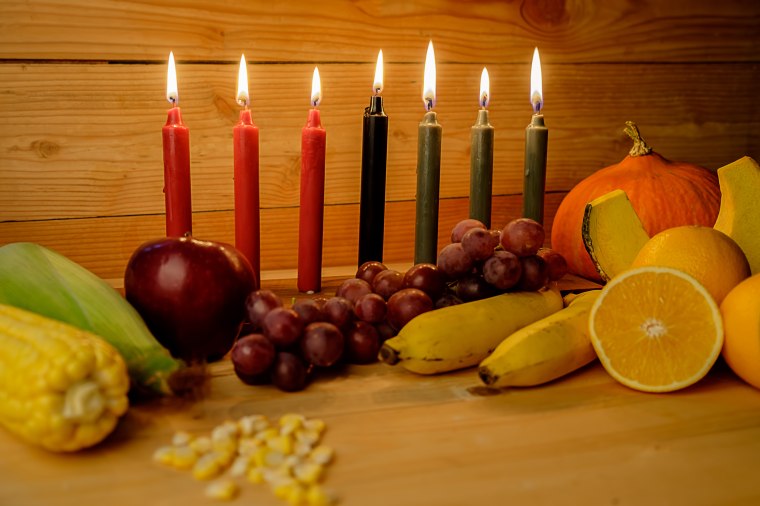 Kwanzaa offers African-Americans an opportunity to see and define themselves through their own cultural lens, said Deal who will lead a Kwanzaa observation in Washington, D.C. sponsored by the Anacostia Community Museum on Dec. 27.
"It's very important through the mechanism of Kwanzaa that we awaken people to the fact that we can overcome the racism, we can overcome the ugly that we find in this society that we live in by engaging the principles of Kwanzaa," he said.
Patterson said observing Kwanzaa is also an important way to celebrate blackness and pass on the lessons of the ancestors to the next generation and she'll use the holiday to educate her daughter, Hadiyah, 1, about her heritage.
"She's not going to learn in school about black history, more than about just Martin Luther King, more than just Harriet Tubman. They will scrape the surface with those things in school," Patterson said. "When Kwanzaa comes around we'll celebrate Kwanzaa so she can learn more."