Nearly 40 percent of the U.S. population still drinks water from unsafe systems, and communities of color face an increased risk of exposure to unsafe water, according to a recent report from the Natural Resources Defense Council.
The report identified 406 counties with the most egregious health violations and contamination — and also had the largest populations of low-income people, people of color and nonnative English speakers.
"The percentage of systems with violations for 12 consecutive quarters (i.e., systems in chronic noncompliance) was 40 percent higher in counties with the highest racial, ethnic and language vulnerability compared to counties with the lowest racial, ethnic and language vulnerability," according to the report, which was released last week.
"We have underlying structural racism," Kristi Pullen Fedinick, one of the report's authors and the council's director of science and data, told NBC News. "Laws that should be equal aren't equal in their application."
Even though the 1974 Safe Drinking Water Act sought to ensure equal access to clean water, the situation is still resulting in environments where people cannot thrive, Pullen Fedinick added.
In the most severe system violations, drinking water is contaminated beyond federal standards and can harm human health, according to the Centers for Disease Control and Prevention.
Water systems with violations served over 44 million people from 2016 to 2019, according to the study. Cities like Flint, Michigan, and Newark, New Jersey, are examples of this public health concern.
In 2015, Flint's water crisis sparked national outrage after reports found that residents were exposed to lead at levels sometimes 100 times above EPA action level standards. Flint's residents went four years without safe drinking water, until 2019 when EPA Director Andrew declared the water safe to drink again.
"I hope that this report serves as a way to amplify those community stories," said Pullen Fedinick. "Data is nice, but ultimately these numbers are supporting what communities themselves have already been saying for decades."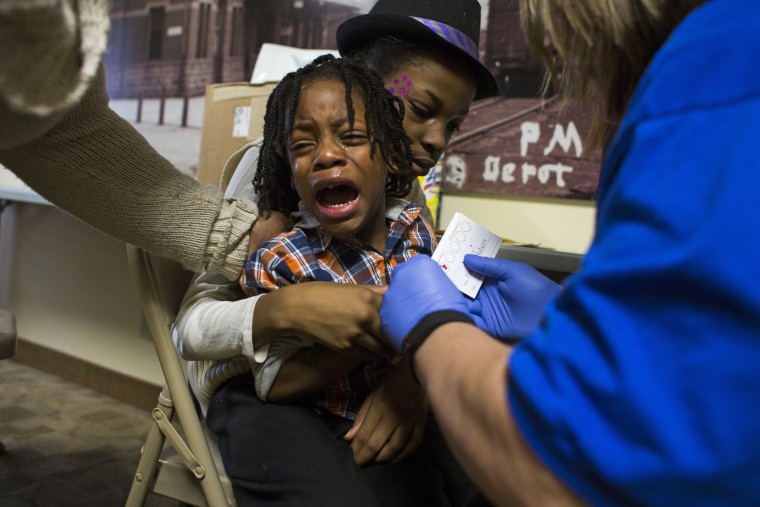 Flint is indicative of the larger picture portrayed by the report. Not only are communities with the highest racial, ethnic and language vulnerability more likely to access unsafe drinking water, they are also spending more time out of compliance. The report found that water violations in these communities persist even after safety concerns are identified.
More recently, lead levels in Newark's drinking supply were reported above the federal action level. Though the lead did not originate from the water source, it leached into the water supply from old pipes.
In 2018 the Natural Resources Defense Council and the Newark Education Workers Caucus filed a lawsuit in federal court alleging violations of the Safe Drinking Water Act. The report stated that city and school officials had failed to address the issue and understated the safety threats.
In Newark, residents have long believed that water safety issues are more prevalent in communities of color.
"You can't deny the tie between racism, segregation and environmental injustice," said Yvette Jordan, a Newark schoolteacher and founding member of the Newark Education Workers Caucus. "Injustice is real and we can't just ignore it."
Jordan doesn't shy away from discussing these issues with her students. After the defense council's report was released, she stood in front of 30 students and summarized the report. They weren't surprised to hear that communities of color don't receive equal treatment, she said.
"Should we expect anything else?" they asked, according to Jordan.