While many musical artists are fighting for top chart positions on Billboard, multiple Grammy winner Usher has been persistent in his full force fight towards depleting social inequality. With that, the singer-songwriter and collaborator Film the Future director, Daniel Arsham have released part two of "Chains" exclusively on music streaming service TIDAL. You can watch 'Chains II' on TIDAL right here.
The first "Chains" video allowed a unique interactive experience where viewers were required to hold eye contact to view the video.
Usher's decision to use his platform to speak out has enabled him to become a vessel for those who might have a voice, but not the platform. His primary goal is to keep encouraging others to use their talents like music, art and activism to break the cycle of different forms of inequality that we may have blindly adapted to.
I'm allowing my sons to see through my actions and if they do have questions, I do answer. I don't teach them hatred, I teach them responsibility, respect for themselves, others and that there are possibilities of people judging them before getting to know them.
"There are systematic things that are put in place and have been benevolently forced on us, like slavery," the R&B megastar told NBCBLK at his preview premiere party. "When you begin to understand the idea, you change your mentality and the more we as African Americans organize as a people, show structure, the more serious we're taken."
Usher feels that the structure starts with taking care of our own communities and environments from within.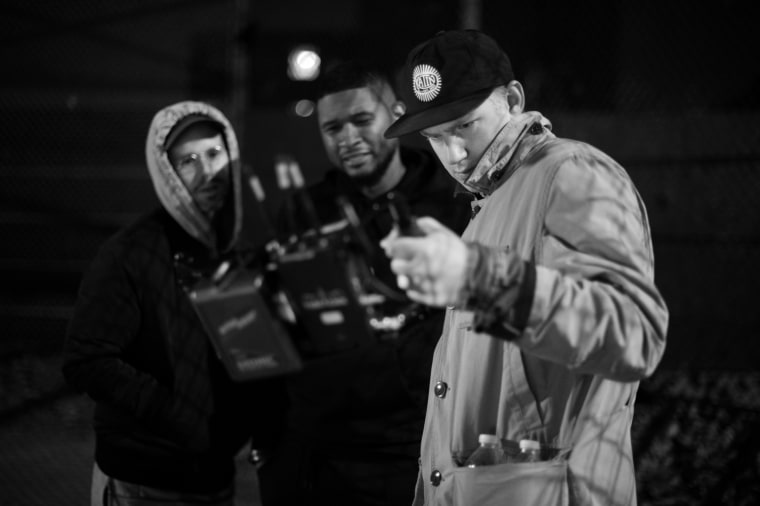 "We see a lot of billionaires and affluent folks going back into the communities that might be theirs or not and buy the land. Why is that most of our inner-cities are gentrified because the value is greater for someone else?" he furthered. "Imagine if we as individuals of our own neighborhoods, went in and fixed up the property ourselves - you wouldn't feel the stress of our communities not being able to be there for us men and women. A lot of people say the issue starts because the community fails us."
"Chains," which debuted at TIDAL 10X20 in Brooklyn, was written after the singer-songwriter became frustrated when turning on the news and seeing fatality after fatality caused by the misjudgment of police officers.
RELATED: New Usher Song is 'Breaking The Chains' Of Social Injustice
"It made me very angry and one thing that my parent and grandparents taught me is to investigate and explore the issue before you begin to talk about it," Usher explained. "It wasn't necessarily one specific case that motivated me. From then I went on and read a book called, King Leopold's Ghost by Adam Hochschild and understood the reality of what the Congo was. It made me want to learn more about my history of who I am as a black man in America- as a nomad searching for my identity."
With the upcoming political elections, Usher strongly feels that if we pay close attention to the effects of who we elect we can keep our laws fair and in check.
"When you vote on a local level, you can get the change and influence that you want," he asserts. "Know your state officials. Make sure you understand that we have the power through our votes to appoint these men and women who determine our law."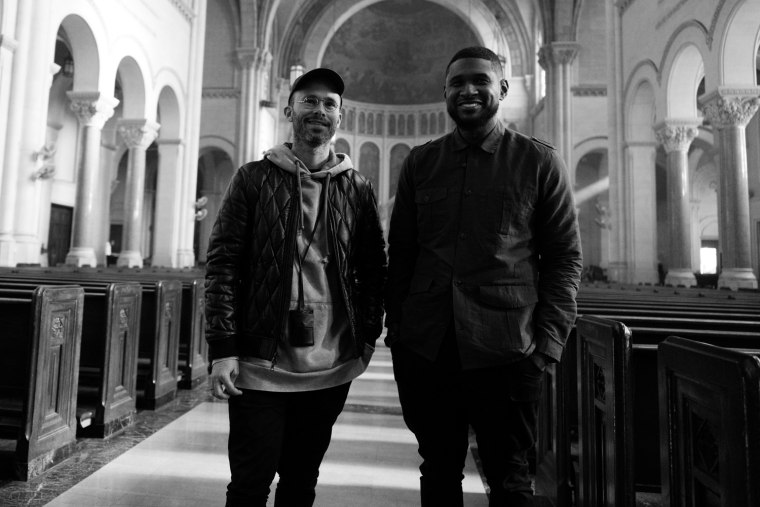 The singer admits that this kind of conversation does need to initiate at home. Although his two sons Cinco and Naviyd are very young, he's already felt the need to start a dialogue with them.
"I fully recognize that what I'm addressing this time may not be addressed, so hopefully my kids will be just as passionate as I am in their time," Usher says. "The issue that we're addressing in regards to racial injustices and social inequalities has been prevalent before I was born and we still have yet to find a solution."
"So more than anything I'm allowing my sons to see through my actions and if they do have questions, I do answer," he continues. "I don't teach them hatred, I teach them responsibility, respect for themselves, others and that there are possibilities of people judging them before getting to know them."