On Wednesday, the white police officers who shot to death a black man in Salt Lake City in August were cleared by the local district attorney. But when authorities then released body-cam video footage of the incident, the case suddenly got a lot more complicated, and once again questions are being raised about whether the actions of police officers are given full scrutiny in these cases.
In the video, the 50-year-old man who was killed, Patrick Harmon, is shown running away from the officers after he was stopped for riding a bicycle at night without a rear tail light. There is no indication in the jittery video that he represents a danger to the officers, or that he threatened to cut them, as they claimed.
Now Harmon's relatives and local activists are accusing the officers of murder.
"They just murdered him flat out," Alisha Shaw, Harmon's niece, told The Guardian, which first reported news of the video's release. "They are lying. There is no way they were threatened by anything. He was only trying to get away."
Lex Scott, the founder of Utah-based civil rights organization United Front, in a statement said "the body-cam footage revealed a murder and is one of the clearest cut cases of murder that we have ever seen." Scott said the district attorney "justified a murder."
A police report on the killing said that the officers stopped Harmon after seeing him cross a six-lane road on his bike without a tail light, then learned that he was a felon with active warrants. As Harmon broke away, the report says, quoting the officers, he turned toward officers with a knife and said "I'll cut you," after which the officers opened fire.
In the video, Harmon is seen complying with officers. Though he is seemingly distraught, he stands near his bike and takes off his backpack as police had ordered. As the three officers on the scene prepared to handcuff him, he takes off. One of the officers can be heard saying, "I'll f---ing shoot you!"
Then Officer Clinton Fox opens fire, striking Harmon three times. Another officer fires a Taser shot at Harmon at the same time. Harmon died at a hospital later that night.
It isn't clear from the video footage if Harmon ever gestured toward the officers with a weapon. Police say a knife was found at the scene.
The chief of the Salt Lake City police department, Mike Brown, described the stop as "routine," and the three officers said that Harmon posed an immediate danger and that they feared for their lives, police said. The report from the district attorney, Sim Gill, cited those fears as the justification for not pursuing charges against the officers.
Fox told investigators that he felt "terrified by how close Mr. Harmon was to the officers" and that in 10 years of law enforcement and two military deployments, "it was the scariest situation he had ever been in," according to police.
"Unfortunately, it is not uncommon for people to not be pleased when shootings happen," Det. Richard Chipping, a spokesman for the Salt Lake City Police Department, said in a phone interview on Friday afternoon. "Shootings are a terrible situation, and we never want to get into these situations. These are the things that we try to avoid."
Chipping said that while the district attorney's decision in the case speaks for itself, it's unclear if the internal investigation into Fox's actions has been resolved.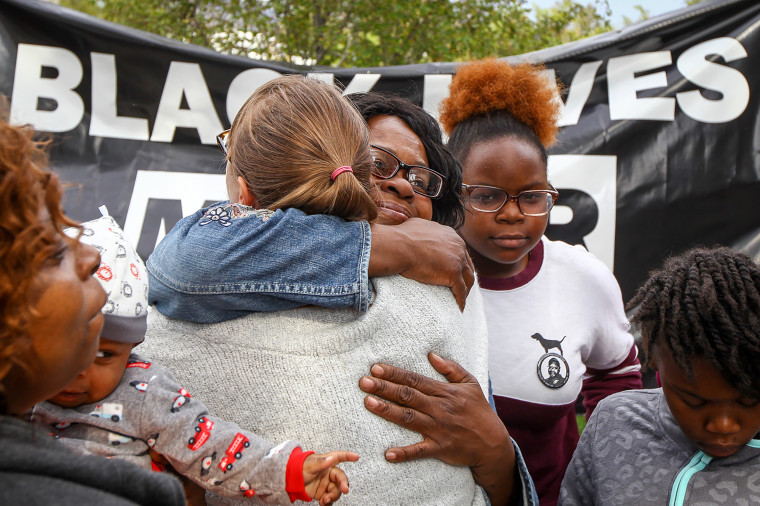 For weeks Harmon's family and a growing legion of supporters demanded that the video of his last moments be released. They spoke of the ongoing pain wrought by what they believe is the unjust killing of black people, one lamenting to a reporter with the Salt Lake Tribune that "Black people have the right to make it to trial" and "We deserve our day in court."
Police officers are rarely convicted when they kill citizens, in what many activists say is a sign of a criminal justice system historically weighted in favor of officers and biased against blacks, who die disproportionately at the hands of police.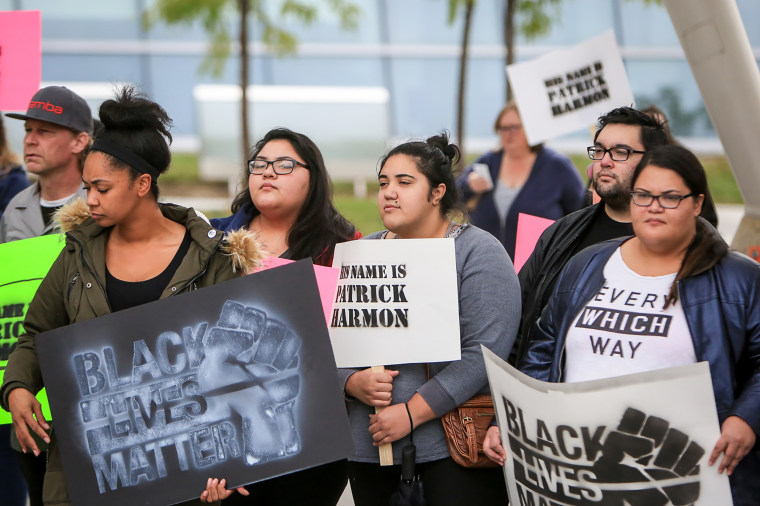 Last week, members of Harmon's family traveled to Salt Lake City from St. Louis to recover Harmon's body, a 20-hour drive. St. Louis has been simmering through weeks of protests sparked by another high-profile police shooting. In that case, Officer Jason Stockley was recently cleared in the 2011 killing of black motorist Anthony Lamar Smith.
Chipping said that such shootings are an unfortunate part of police work and can place an additional strain on already tense relationships between police and African-American residents.
"That's the difficult thing," he said in the interview. "Bad situations will always happen for police departments. That's the frustrating part for people — that it keeps happening."