As millions across the country grapple with one of the coldest winters in years, now is the perfect time to retreat with a good book.
Whether a famous Olympic athlete, a groundbreaking astronaut, a savvy cultural critic, or a celebrity actor, the common thread of the featured authors in our winter reading guide is this: they each have an absorbing story to share.
Here are five books (fiction and non-fiction) by noteworthy authors that are true page-turners.
---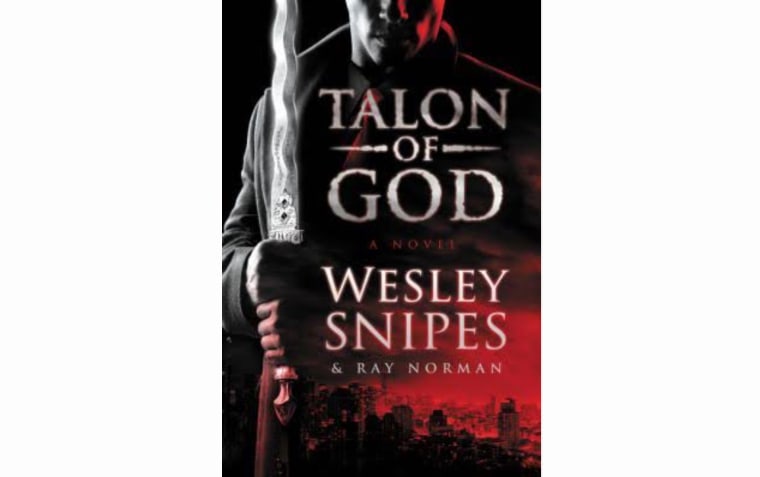 "Talon of God" by Wesley Snipes and Ray Norman
Actor and action star Wesley Snipes has become a first-time novelist with the supernatural thriller, "Talon of God." The book, co-authored with playwright Ray Norman, is described as a "non-stop contemporary fantasy adventure" with suspense and drama. The protagonist, Lauren Jefferson, is a beautiful young doctor dragged into an apocalyptic battle between Heaven and Hell. At her right hand is the character, Talon Hunter, a spirit warrior and legendary man of God. "My creativity has largely played out in film, television and stage—but I've always had a desire to write a book," said Snipes in a statement. "Collaborating, crafting, creating this novel was a new and exciting experience for me…and I can't wait to see if this story finds life in other forms."
---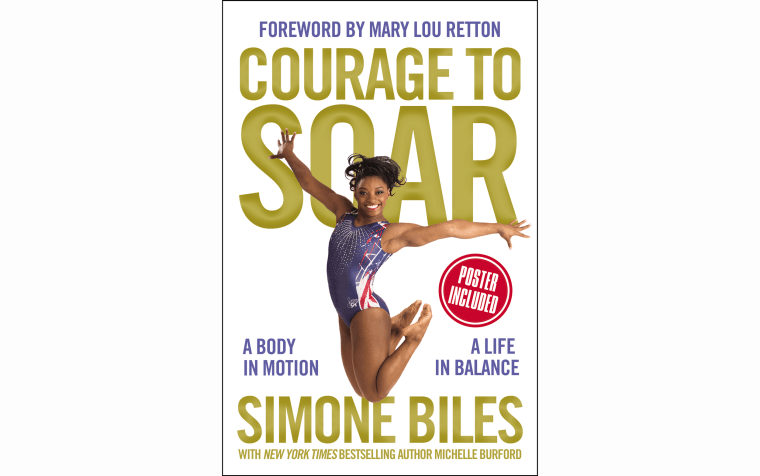 "Courage to Soar: A Body in Motion, A Life in Balance" by Simone Biles and Michelle Burford
Simone Biles, 20, has become famous for her athleticism and smile. But it's her tenacity and Christian faith that come forth in her official autobiography "Courage to Soar: A Body in Motion, A Life in Balance." Written with journalist Michelle Burford, the young athlete shares her trajectory from childhood in foster care to winning Olympic gold medals in 2016 and becoming the most decorated American female gymnast in World Championships history.
"I want people to reach for their dreams. If you're willing to put in a lot of work, and if you're focused and determined, you can go really far," she said in a statement. "That doesn't mean everything will happen overnight; for me, it took years of training and perseverance to reach my goals. But looking back on it now, I'm glad I didn't give up."
Biles recently joined fellow members of the USA Gymnastics Team in accusing former team doctor Larry Nassar of sexual abuse.
The book, which appeared on the New York Times' best-seller list for more than three months, is now the subject of a forthcoming Lifetime biopic co-starring actors Tisha Campbell-Martin, Jeanté Godlock, and Julius Tennon. It premieres Feb. 3.
---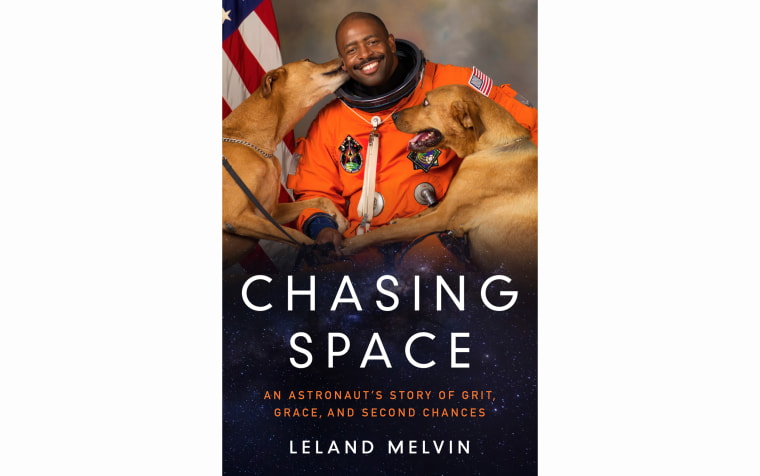 "Chasing Space: An Astronaut's Story of Grit, Grace, and Second Chances" by Leland Melvin
How many people can say they've been drafted by the NFL and flown to outer space? Well, Leland Melvin can, and that's only part of his remarkable life story.
The chemist, athlete, engineer, and space traveler shares his remarkable path in the memoir, "Chasing: An Astronaut's Story of Grit, Grace, and Second Chances." At 53 years old, it's the story of a life so far, marked by triumphs and tragedy: a pro football career cut short by injuries, the trauma of hearing loss, and working on two flights aboard the shuttle Atlantis and the International Space Station as an African-American astronaut.
"I've faced a variety of obstacles, but I have refused to concede defeat," Melvin told NBC News. "I want young people to know they can achieve, too, with education and hard work."
To help children understand his journey from the gridiron to space, HarperCollins Children's Books is publishing "Chasing Space: Young Readers' Edition," complete with 16 pages of full-color photographs and do-it-yourself experiments.
---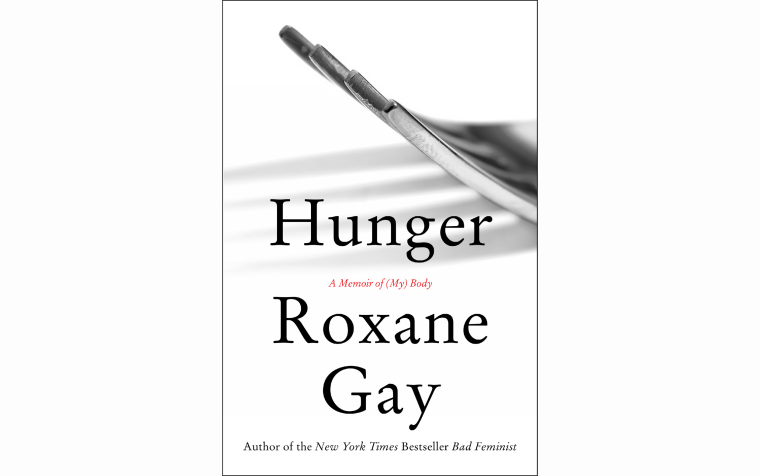 ---
"Hunger: A Memoir of (My) Body" by Roxane Gay
Roxane Gay has gained countless fans with her sharp, incisive cultural writings and witty musings on social media. Now, the author of the bestselling debut "Bad Feminist" and the story collection, "Difficult Women" has penned "Hunger: A Memoir of (My) Body."
Featuring raw, beautifully written prose, it is a work about pain, healing, strength, and coming to terms with oneself and one's physical being.
Gay opens up about her ordinary childhood in a loving family with supportive parents, then shares how a devastating act of sexual violence proved a turning point in her young life. She used food to cope with the trauma.
"I ate and ate and ate in the hopes that if I made myself big, my body would be safe. I buried the girl I was because she ran into all kinds of trouble," Gay writes. "I tried to erase every memory of her, but she is still there, somewhere. . . ."
---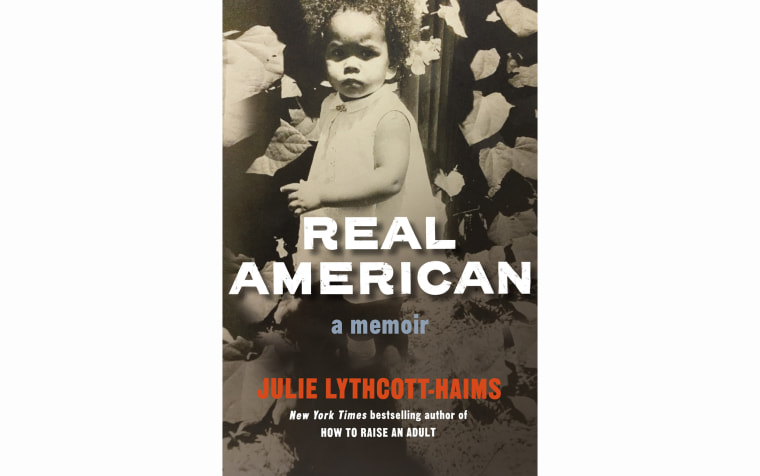 "Real American: A Memoir" by Julie Lythcott-Haims
Julie Lythcott-Haims boasts a resume that screams overachiever: a former dean in the academic world, she holds degrees from Stanford and Harvard Law, plus an MFA. Her first nonfiction book, "How to Raise an Adult" was a New York Times best-seller.
This go round, she's delivered a deeply personal account of her life growing up as a biracial black woman in America.
"Real American: A Memoir" evokes her personal battle with low self-esteem and racism, as the only child of an African-American father and a white British mother.
Yet, the memoir also expresses how Lythcott-Haim—a wife and mother who resides with her family in the San Francisco Bay Area—forges a path to self-acceptance. It was done, she shared recently during a radio interview, via the healing power of community, and overcoming her sense of hurtful isolation of being incessantly considered "the other."