The African American community could learn a lot from the recent "Sorority Sisters" fallout. I hope we're paying attention.
Ever since the reality show that centered on the lives of nine African American women from four historically black sororities debuted on VH1 last month, my Facebook timeline has been jam-packed with almost unanimous negative commentary about the salacious show that purported to provide a glimpse into the post-collegiate lives of sorors who'd attended historically black colleges and universities.
Some lamented that the cast members' catty and combative ways made the "Atlanta Housewives" look like missionary workers. I'd heard so much about it that I made it a point to carve out some time over the Christmas holidays to check out an episode for myself via on-demand.
In the past I've regularly watched some reality shows and even I could barely stomach one episode. The fact that many of my Facebook pals are African American and happen to live in Atlanta where the show was shot probably has a lot to do with the big buzz on my timeline, but the latest developments with the show indicate that my comrades weren't the only ones riled up.
From its debut on December 15, threats of advertiser boycotts and complaints mostly led by disgruntled African American Greeks poured in to the network. I can't help but wonder "what if" – what if that were the response every time derogatory, demeaning and stereotypical images of African American men, women and children were splashed across our television screens or broadcasted in other ways?
What it if we, as a community, were to decide that we've had enough of these denigrating depictions and took a real stand against them in an organized and pointed fashion like these sororities and their supporters did?
Despite ratings reportedly strong enough to keep it on the air, VH1 unceremoniously aired the last three episodes of "Sorority Sisters" a week ago with no mention of any rebroadcasts planned. It seems that the show died a swift and untimely death, incidentally days before the nation celebrated the Dr. Martin Luther King, Jr. Day holiday. How prophetic.
The fruits of this global protest are evident, as advertisers slowly pulled support. The controversy has also resulted in show participants April McRae and Joy Hammond being suspended from the Alpha Kappa Alpha Sorority for two years.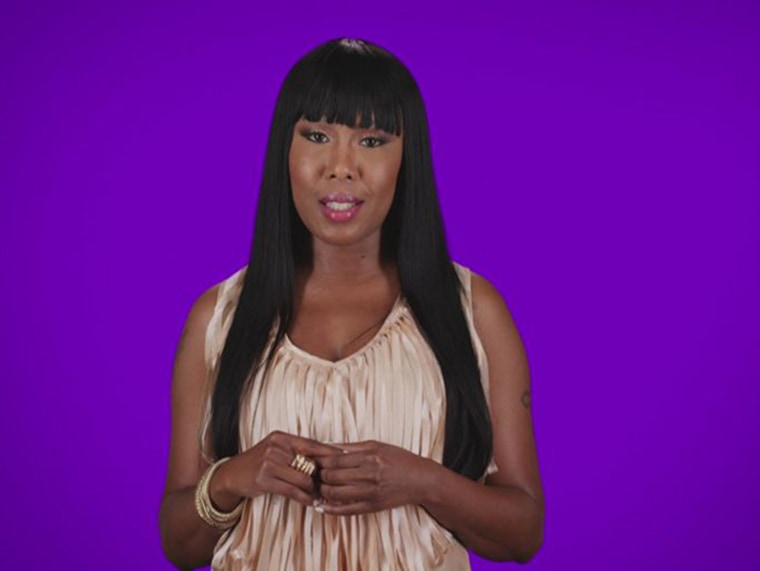 Then this week we learned that Priyanka Banks, Lydia Mitchell, Metoya Monroe, Adrene Ashford and Shanna McCormick were expelled from Delta Sigma Theta Sorority on Jan. 13, the sorority's Founders' Day. According to the Delta's Website, expelled members cannot wear any of the sorority's paraphernalia or merchandise. They are also banned from participating in sorority activities; doing so could result in legal action against them. To them all I say "good riddance!"
There's no word yet on what will become of the remaining two cast members from Zeta Phi Beta and Sigma Gamma Rho, respectively. I would not fault their organizations for doling out similar punishments.
I am not a member of any sorority and probably will never be, so my perspective is not personal. I applaud these organizations for taking a proactive stand, organizing in grand-scale and for having the intestinal fortitude to take on a network-financed denigration of their name, image, and brand that cannot be separated from the longstanding historic legacy of negative imagery featuring black women in general.
These organizations have done so much to build up service, scholarship and sisterhood among millions of women of color worldwide. Though not perfect, these organizations don't need some attention-starved, fame-seeking and money-hungry "sisters" dismantling all that they've built up for merely a check and a chance at phony fame. Why these ladies decided to sell out the organizations that they presumably lobbied so hard to become lifelong members of, only they can explain. I pray that the response from their respective sororities has helped them see the error of their ways. They should acknowledge that the example of African American Greeks that they chose to share with the world was down right insulting.
What it if we, as a community, were to decide that we've had enough of these denigrating depictions and took a real stand against them in an organized and pointed fashion like these sororities and their supporters did?
One of my Facebook friends mentioned that she knows one of the castigated participants and noted how she was reportedly threatened with legal action after she'd tried to back out of the show. My friend went on to say that we all make "mistakes" and should forgive this lady's indiscretions (and presumably that of the others involved). I agree that forgiveness is always in order, especially if you call yourself a Christian. However, as I responded to her post, we don't need to cut these ladies a break without them stepping up and acknowledging that this was not a "mistake," but more so a poor decision for which they all actively and willfully participated in.
Being on a reality show is 100 percent voluntary and once you sign your name on that contract the producers have a right to do whatever they choose to do. I simply cannot support this notion that women as intelligent, successful and resourceful as many of these women clearly are, were duped into anything.
Expecting a network that has brought us the likes of "Flava of Love," "Basketball Wives," and "Love & Hip Hop" (Mona Scott Young who created the latter series created this show) to do much different in its treatment of Greek letter organizations would be delusional thinking at best.
Moving forward I hope that the African American community and the many organizations that express support of our advancement and ascent in society have learned a powerful lesson from the "Sorority Sisters" flap. We should walk away from this controversy feeling empowered with the knowledge that there is, indeed power in numbers; a unified outcry and economic pressure can result in victory when executed with tenacity and voracity.
It appears that there are no plans for a second season of "Sorority Sisters." All mention of the show has all but disappeared from VH1's website, as if it never existed. Wouldn't it be wonderful if plenty more shows like it could be erased in similar fashion?