As Rep. Marcia Fudge stepped into an unexpected role today as Chair of the Democratic National Convention, she made it her business to open the official procedures with a command for unity and respect.
"We're all Democrats and we need to act like it," began the congresswoman from Ohio, who also promised a "different kind of convention than the one we saw last week."
Congresswoman Marcia Fudge will gavel sessions in at the start of business and close business at the end of the night. Though Fudge says she was made Chair weeks before an e-mail controversy ended DNC Chair Debbie Wasserman Schultz's time as head of the DNC, Fudge will now take center stage.
RELATED: Convention CEO Leah Daughtry Makes History, Represents Generations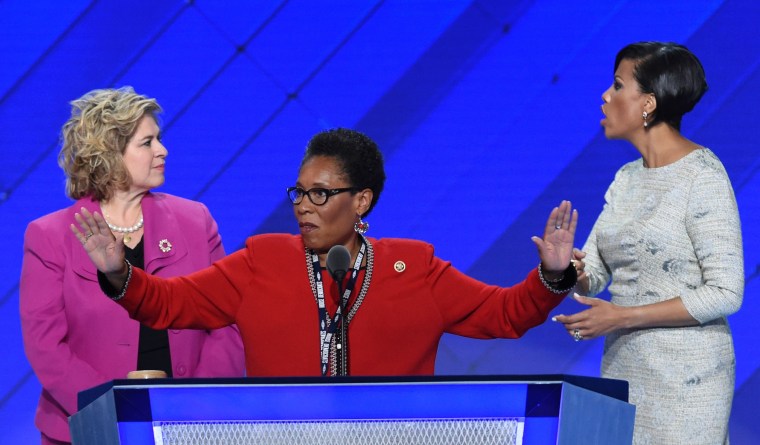 "I know there are many of you in this room who don't know me," Rep. Fudge said to the thousands of delegates gathered in the arena. "I intend to be fair, I want to hear the varying opinions here. I'm gong to be respectful of you, and I want you to be respectful of me."
Fudge, 63, is no stranger to leadership roles. She served as the the first African American and the first female Mayor of Warrensville Heights, Ohio from 2000 to 2008 and before that she was a prosecutor. Fudge was the President of one of the oldest African American sororities, Delta Sigma Theta Sorority, from 1996 to 2000. In 2008, after the sudden death of Rep. Stephanie Tubbs Jones, Fudge was elected to Congress and in 2013 she was elected Chair of the Congressional Black Caucus.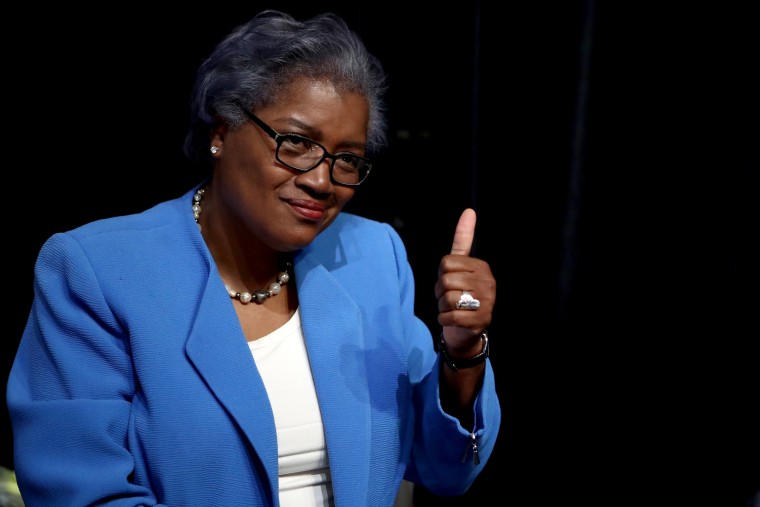 "We have three Black women now running this convention: Rep. Marcia Fudge, Donna Brazile and Leah Daughtry," Melanie Campbell, President of the National Coalition of Black Civic Participation, told NBCBLK.
Donna Brazile is the interim DNC Chair.
Leah Daughtry is the CEO of the Convention for the second time, having held the role for the first time in Denver in 2008. In an interview with NBCBLK in November, Daughtry promised "the most diverse and the most forward-looking convention that we've had in recent history."
RELATED: 'Black Men for Bernie' Rally in Philadelphia
"I'm prepared. I do believe that we will have some people who may not be pleased with what is going on, we anticipate that… I've been around here for the last few days, I've heard the disruptions so I don't think it's going to be any different once we get inside the hall," Rep. Fudge told NBC News' Alexandra Jaffe today. Yesterday there was a well attended rally at Philadelphia's City Hall in support of Sen. Bernie Sanders (I-VT). Tonight Sanders will address the convention.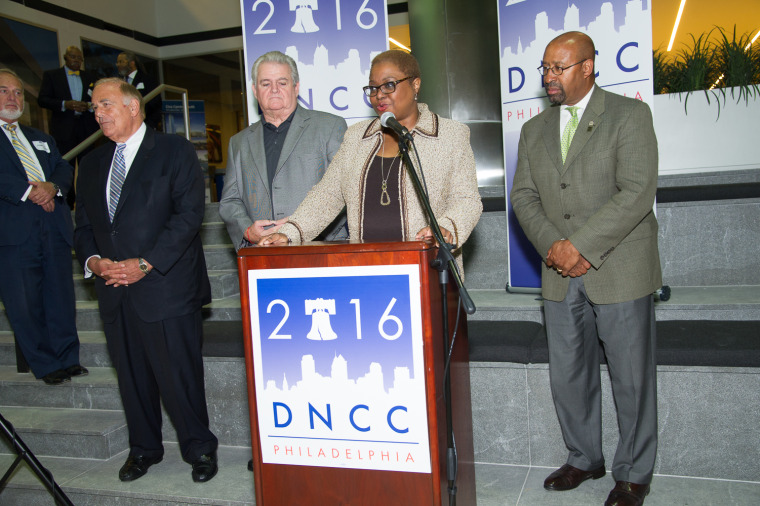 Colleagues and those in the advocacy community know Fudge well.
"Marcia Fudge has been a fighter and a warrior for African Americans and all Americans for justice. Even before coming to Congress and she's continued that tradition fighting for working people, fighting for women and the underdog. It's not really a surprise that at a time of great crisis in our nation she was chosen to Chair this great convention," Rev. Barbara Williams Skinner told NBCBLK.
"Marcia Fudge has so many capabilities that every time I see an opportunity for her to excel I say I wish the whole nation and the world would know her as well as I do. She's good," said Rep, Charlie Rangel (D-NY) to NBCBLK during an interview in downtown Philadelphia.
"She has a great legislative record. She's well thought of and well respected," said NAACP President Cornell Brooks before speaking on a panel on the Black agenda in Philly.
"I think we just need to run our convention and let the email scandal take care of itself. I can't get into it, I haven't even read the emails, thank goodness, so I can't even discuss them with you. I just want us to do what Democrats do, we're gonna run the convention, we're gonna make sure that everybody understands that it's fair, that everyone has an opportunity to say what they want to say, and we're gonna move forward," Fudge told NBC today.