As Shonda Rhimes, Kenya Barris, Ava DuVernay, Donald Glover, Issa Rae and others notably preside over the current "golden era of black TV," it's hard to fathom what role, if any, a 94-year-old white Jewish man could have possibly played in this. Anyone who has ever enjoyed "Good Times" or "The Jeffersons," however, might have an idea.
To say Norman Lear has impacted television is an understatement. In reality, he helped pioneer it.
His shows, "All in the Family" and "Maude," from which "The Jeffersons" and "Good Times" sprang, revolutionized the sitcom and stretched what topics could be covered in that format. It's not that there had not been black people on television before.
Diahann Carrroll had starred in "Julia," plus Bill Cosby and Clarence Williams IIl had co-starred in "I Spy" and "The Mod Squad" respectively. But black people had not been on television by the '70s in roles where who they were mattered as much to them as they did on "Good Times" and "The Jeffersons."
RELATED: Mark Luckie's 'SouledOut Cinema' is Bringing You Movies With Melanin
At an event celebrating the 40th anniversary of the first season of "The Jeffersons" and its main creative force Norman Lear at Morehouse last year, the school's president, Dr. John Silvanus Wilson Jr., told the audience that Lear "showed America 40 years ago that Black Lives Matter. He opened the eyes of millions of Americans when it came to civil rights, women's rights and gay rights, all by making us laugh about it heartily so that we can think about it differently. Norman Lear is and will always be, in TV and race relations, a pioneer." "Good Times" had premiered just the year before "Jeffersons" in 1974.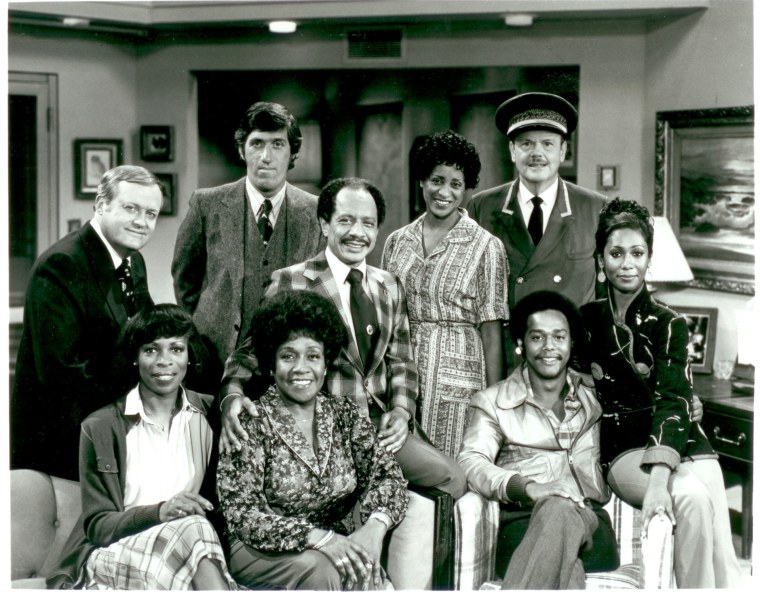 Lear, himself, in an exclusive phone interview last month promoting his edition of "American Masters: Norman Lear: Just Another Version of You," which premieres Tuesday on PBS, was far more modest about his role. Instead he insisted that the talents of Esther Rolle, John Amos, Sherman Hemsley and Isabel Sanford — Florida and James Evans and George and Louise "Weezy" Jefferson respectively — were the biggest game-changers.
"In one way it started with having a glorious performer like Esther Rolle playing Florida on Maude and having the Jeffersons move next door to Archie Bunker [on "All in the Family"], which I have to admit was conceived to irritate him and upset him but, nonetheless, we now had black performers on the stage and they were great and the network could see that they were great. It's nothing we had in mind at the very beginning," he explained.
"Funny is funny is funny is funny is funny. They were wonderful performers and they were funny as hell and the color of their skin didn't matter." — Norman Lear
In fact, the network started begging him for shows starring just them. Spinning each of these shows off from more successful mainstream ones, however, spoke volumes. Lear was quietly telling white America that they really didn't know black people as well as they think they did.
"If there hadn't have been a 'Good Times,' you would have known Florida as well as you could possibly know her as a player on 'Maude,'" he cited as an example during an exclusive conversation just before the Morehouse event last year. "Not as a member of the family. A strong presence, but somebody you could only know, to a limited degree, because you only knew where she worked."
And white audiences in particular responded positively to the more interior glance into these characters' lives, Lear insisted, because of that tremendous talent. "Funny is funny is funny is funny is funny," he explained via phone. "They were wonderful performers and they were funny as hell and the color of their skin didn't matter. And, while it didn't matter, a white audience," he noted, "was learning what a black family was like. Without understanding it, they were growing to accept and understand differently the black family in their lives."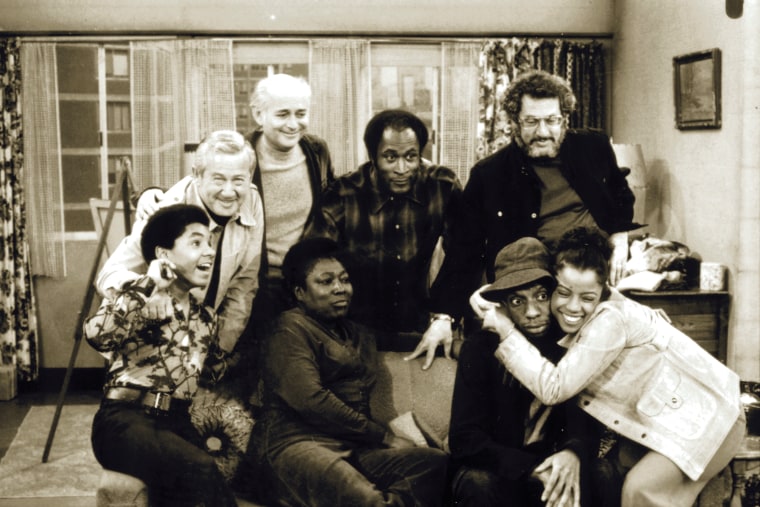 "I'm sure I was aware that there were no African-American families on television," he shared at Morehouse, where he insisted that "the problems we dealt with were the problems that every American family, the average American family, was dealing with."
And, today, black television creatives are telling their stories even more boldly behind and in front of the camera. By turning more inward, they have made black folks' stories even more personal than would have ever been possible with either Good Times or The Jeffersons while also maintaining their universal appeal.
Lear is not one to take any credit for this, however. For him, it's just the normal cycle of life. "We all walk on the shoulders of those who preceded us," he insisted. "I did too."
Catch 'Norman Lear: Just Another Version of You' on American Masters on PBS October 25, 9pm and on Netflix in November. Lear joined Shonda Rhimes, Common, Rosario Dawson and more in EPIX's powerful docuseries 'America Divided,' which premiered in September, where he personally explored housing discrimination in New York City.