Harmony exists among the three generations living in the Jackson household in West Philadelphia. James III and Jordyn live with their parents Whitnye and James Jr. along with their 81-year-old grandmother Gertrude Wilmer. But when it comes to politics - clashes arise.
"It seems like she can't always relate, you know, to me personally," said Jordyn, 22, who attends Temple University.
For Wilmer, "Clinton is pure gold. I honestly believe that she would work for everybody, every race."
The Hillary Clinton campaign has always struggled connecting with voters under the age of 30. Its support is particularly low with African American millennials such as Jordyn and James III. Some millennials have even decided not to vote at all.
"It's like, "what's the point?' I don't really trust Clinton, Trump is just saying any and everything he can just think of. And it's just doesn't seem worth it," Jordyn said, recounting the attitudes many of her peers have expressed.
With over 25 percent of African Americans between the ages of 18 and 34, the support of this demographic is imperative, but still uncertain.
'Team Millennials' in the Jackson household worries about topics such as student debt, social security and the sincerity in their commander-in-chief.
"I think there is a lack of authenticity when it comes to Clinton," said James III, 26, who getting his Masters at The Lincoln University.
RELATED: Opinion: Black Women Should Be More Than Voters
But for 'Team Baby Boomers' and beyond - they are surprised that younger folks don't feel the same way about Clinton's legacy.
"Clinton, to me, is most informed. She has had a lifetime of experience that has exposed her to a seat at the table for issues for everyone," said Whitnye.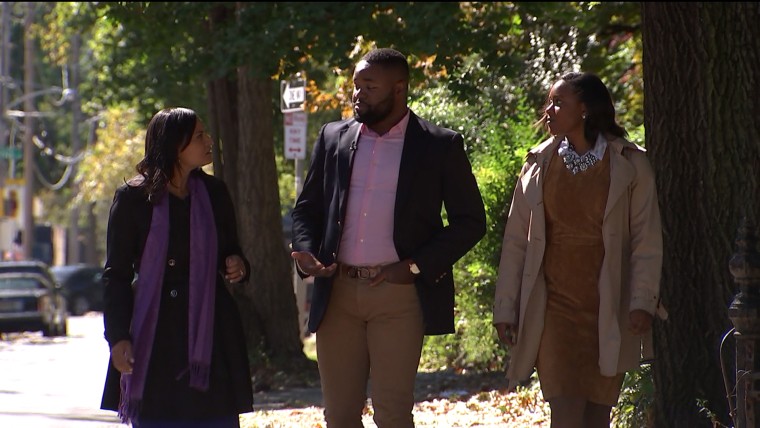 The division lines between generations in the African American community have continued to appear throughout the 2016 election.
Christopher Prudhome, President of Vote America Now, states that millennials are "independent thinkers" who aren't easily moved just because their elders throw out the word 'important.'
"Well I can tell you this, African Americans; a lot of [millennials] do not want Donald Trump for president. At the same time, they also recognize and realize that Secretary Clinton called African American men super predators," said Prudhome.
RELATED: How Americans See Race and Racial Relations is Shifting Dramatically
Clinton, who has since retracted and apologized for her remarks, continues to defend her speech as First Lady 20 years later.
James III describes the term is still prevalent, calling it a stereotype of black men.
"I'm like ' Wait, is that how she sees me? Am I a super predator?' It's offensive, you know," James III said.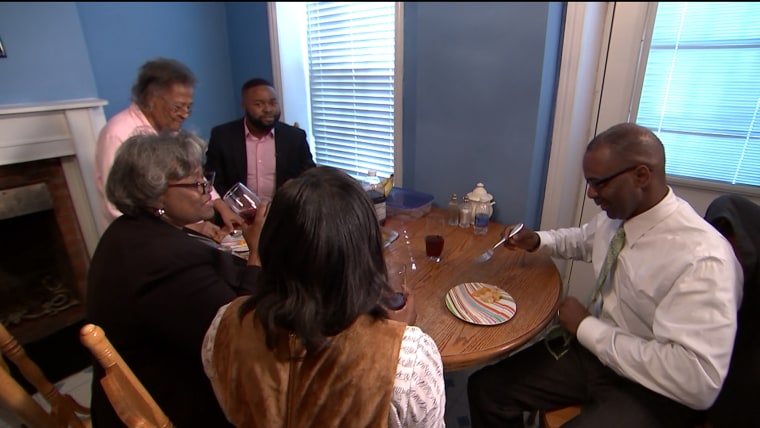 "[Millennials] don't forget things like that. And to have a comment like that and to look at our current system, current criminal justice system, current police brutality, they understand that there needs [to be] change. But what has she said actively or done to actually make that happen?" said Prudhome.
However, one thing the African American majority agrees on - large opposition to Trump.
"She's definitely, I think, better than Donald Trump, so I'm gonna vote for Hillary," Jordyn said. But is this message enough to get black millennials to the voting booth?
In the 2012 general election, according to U.S Census data, about 57 percent of U.S. citizens between ages 25 and 44 voted, compared to 68 percent of those between 45 and 64. But for Wilmer, when it comes to her civil right to vote, there is no opposition. Wilmer can recall voting for the first time while attending Alabama College, now known as Alabama State University. "It felt beautiful. 'Cause I knew what [black] people went through to get this. People had to take these phony tests to prove that they were qualified to vote," Wilmer recalls.
RELATED: The 'Green Book' Was a Travel Guide Just for Black Motorists
But what is holding black millennials back from engagement during 2016? Enthusiasm. "You have to be enthusiastic to vote for a candidate. People were enthusiastic about president Obama. They don't 'have the same enthusiasm for Secretary Clinton." Prudhome reminds.
Young African American turnout spiked during the 2008 election of President Barack Obama but dipped in 2012, according to the 2013 U.S. Census.
Brittany Packnett, a Saint Louis activist, who has recently endorsed Hillary Clinton, recognizes that people want something to believe in, not something to vote against.
"Our votes are valuable, and so you have to step up for them," said Packnett tells NBC News' Kristen Welker. "It's important to recognize that the African American vote is a critical one. If it weren't, there wouldn't be so many people trying to take it away from us."
As the head of the Jackson clan, James Jr. installs the bigger picture of going to the polls. "Regardless as to where you sit in this election, you have a right, you have a responsibility, you have a duty to cast your vote on Election Day."