Although the critically-acclaimed new film "Fences" is set in the 1950s, it may be the most timely movie of star-director Denzel Washington's career.
The film, adapted from the late August Wilson's award-winning play of the same name, illuminates the inner lives of working class Americans living in the Rust Belt, the same kind of citizens whose economic grievances have been largely credited with swinging this year's presidential election — the only difference is these protagonists are black.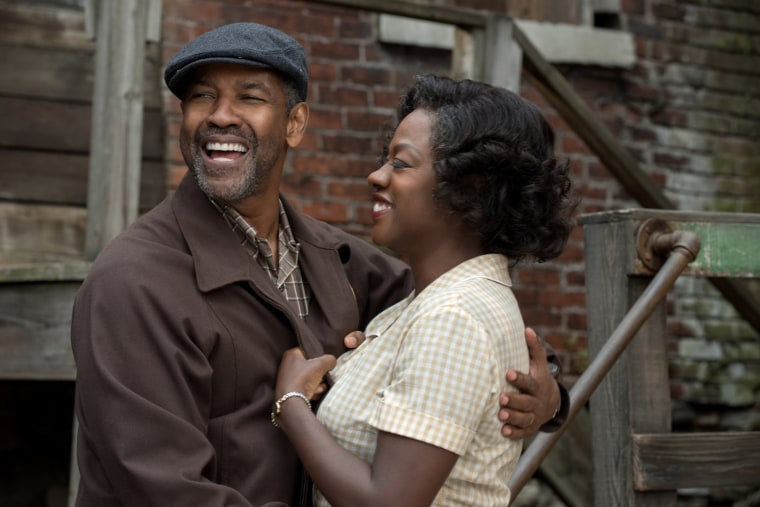 In addition to the powerhouse, Oscar-bait lead performances from Washington, Viola Davis and an ensemble of veterans and newcomers, "Fences" makes a compelling case for the premise that marginalization along class lines is colorblind and not a new development.
"Maybe we're not so different," actor Jovan Adepo, who plays Washington's high school jock son in the film, told NBC News could be one of the takeaways from the project. "I hope that people who see this movie are able to relate to at least one character."
"This film is timeless," he added.
Related: Five films that may explain why Democrats love Denzel Washington
Still, it probably would have had a harder time getting financed or promoted had it not been for the involvement of Washington, who has now spent 35 years gracing the big screen, and has become one of the most reliably bankable names in Hollywood.
While most actors his age (61) are moving onto supporting roles, television or early retirement — Washington has arguably never been more popular.
According to Box Office Mojo, his last five films have earned a total of $860 million worldwide, with each opening with upwards of $20 million. And that total does not include his smash hit western remake "The Magnificent Seven," from this fall.
Washington has achieved this feat without ever making a sequel (although a follow-up to 2014's "The Equalizer" is on the way) or a big-budget superhero film. His stock-in-trade is not effects-driven event pictures, but rather character studies, historical dramas or action films with heart.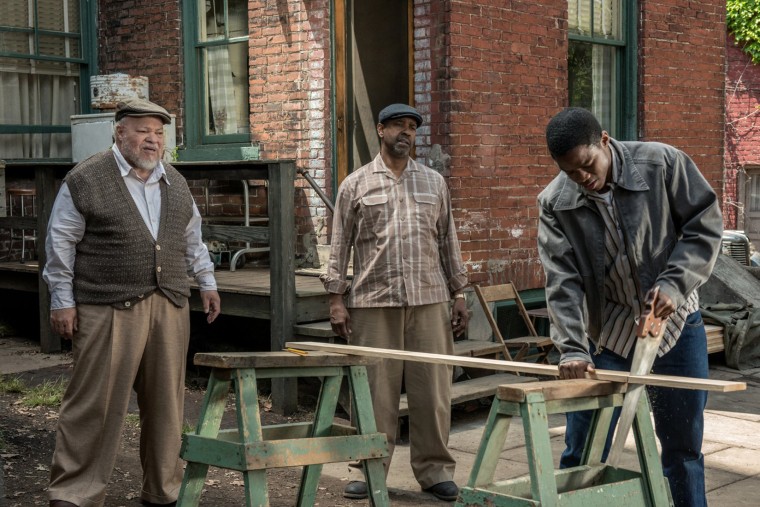 "In my mind and in my opinion, he is the ultimate when we're talking about leading men," said Adepo, who admits to mimicking his performances in the mirror as an aspiring actor and even can't help but slip into an impression of the iconic "Malcolm X" star when describing their conversations. "He has opened up so many different discussions for audiences to have based on the characters he's played."
And yet, as a filmmaker, Adepo said Washington is a humble collaborator.
"Denzel is the type of director that its more about working with him than working for him," he said. "He wants you to be thinking about everything."
What Washington will want audiences to think about is the work of Wilson. He has an ambitious ten-picture production deal with HBO to bring more of the playwright's oeuvre to the screen. The success or failure of the first attempt — "Fences" — will go a long way to solidifying the next installments.
"This man wrote a masterpiece and there's a realness, it touches you and it gets in there," Washington told NBC BLK at a junket for "Fences." He said while touring with the film an audience member said Wilson might as well be Polish because "it's the same thing."
"The themes are universal," added Washington.