The switch to vegan food can be easier than you might think and the key is consistency and practice.
Don't be discouraged if you stop and start a few times. Most people do. Just know that every single plant-based meal you eat makes a difference—for your health, the animals and the planet.
Here are six ways to make your journey to going vegan simple.
1. Learn More
Read and watch everything you can about eating vegan. Talk to vegans you know about how they transitioned, what challenges they had and how they overcame them, and what things they love most about their vegan lifestyle. Support yourself with knowledge—it works!
A recent survey of nearly 8,000 vegans found that more than 40 percent were inspired to go vegan after watching an educational video or movie, nearly 30 percent were motivated by an article, book or song lyric, and another 25 percent were encouraged to become vegan by a conversation with another person.
2. Veganize Your Current Meals
Choose some of your favorite meals that you cook on a regular basis for lunch or dinner, and then veganize them. For example, curried chicken can become curried chickpeas or a hamburger can become a grilled or sautéed portobello mushroom smothered with sautéed tomatoes and onions. You'll be surprised at how easily you can make your most familiar meals vegan.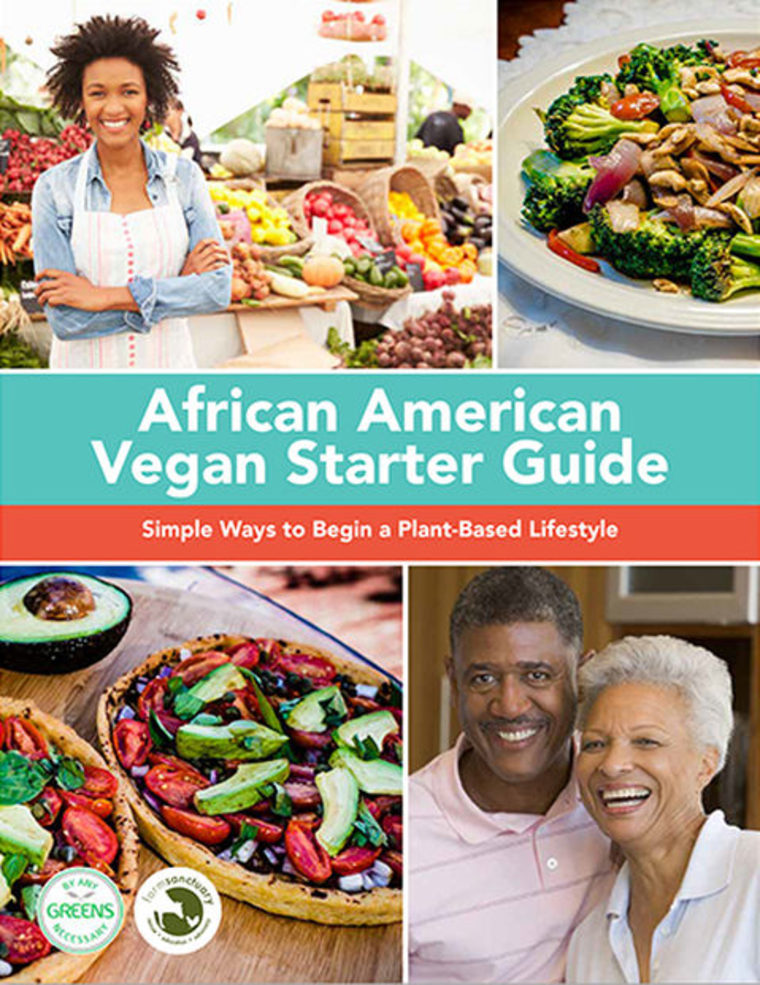 3. Find New Vegan Recipes
Make a habit of leisurely checking out vegan recipe sites once a week or so when you have some free time. That way, you'll expand your awareness about the infinite variety of vegan dishes that exist, you'll identify some favorite, go-to sites for mealtime inspiration, and you'll train your brain to think vegan when it comes to food.
RELATED: This Vegan Rapper is the O.G. of EcoHipHop (That's Original Gardener)
4. Take Food Preparation Classes
When you're transitioning to vegan food, you may need to learn a whole new set of skills, so why not take classes from an expert in vegan cooking? It'll help cut your learning curve in half. And it's a great way to taste new food, meet new vegan-friendly people, and have some fun at the same time.
5. Keep a Stash
It's a good idea to keep a stash of your favorite healthy snacks in your desk or the refrigerator at work, in your car, or in your purse or bag. These can include fruit, nuts, popcorn, baked chips and more. You'll find they come in handy during those times when there's no other vegan food available.
6. Enjoy the Transition
Celebrate the fact that you're taking this life-changing step toward eating healthier. That alone is a tremendous achievement.
Tracye McQuirter, MPH, is a 30-year vegan, national best-selling author, public health nutritionist, international speaker, and vegan trailblazer. This article is from her online resource the African American Vegan Starter Guide.
---
Cashew Ginger Stir-Fry
---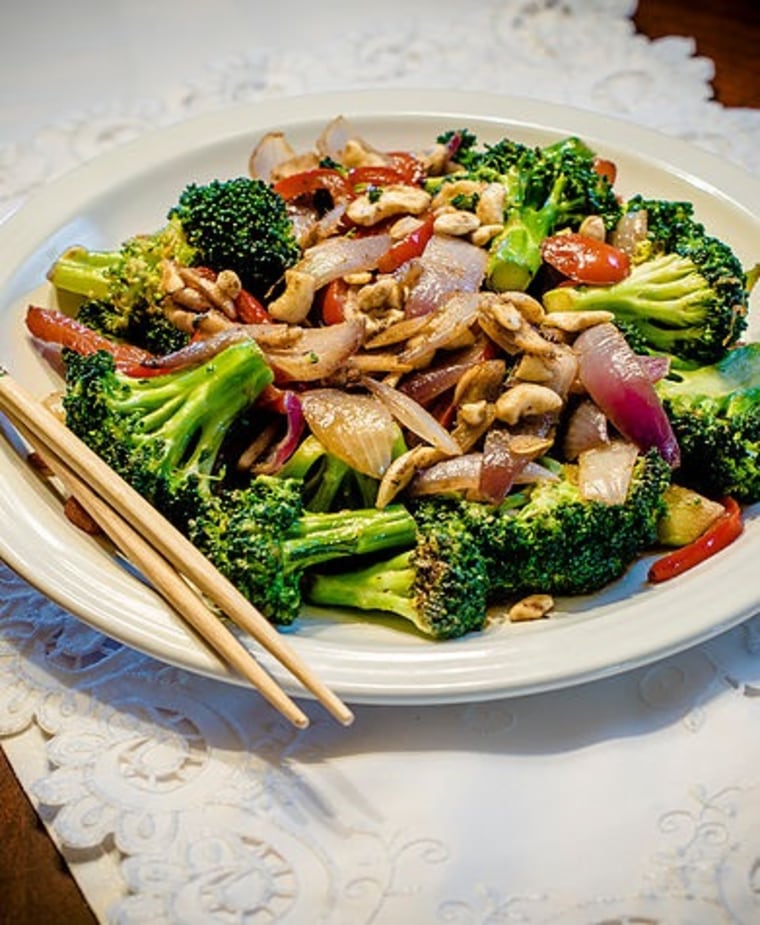 Serves 2-4
Ingredients:
3 tablespoons sesame oil
1 medium red onion, chopped
2 cloves garlic, peeled and chopped
1 tablespoon minced fresh ginger
1 red bell pepper, cored, seeded, and chopped
1 head broccoli, chopped (florets only)
¼ cup cashew pieces
1 tablespoon tamari or low-sodium soy sauce
Dash cayenne
1 tablespoon Thai curry paste (optional)
Instructions:
Heat the sesame oil in a skillet. Add the onion, garlic, ginger, and red pepper and sauté until soft, 2-3 minutes. Remove these vegetables from the oil and set aside. Using the same oil, turn up the heat and add the broccoli to the hot oil. Stir-fry for about 10 minutes. Reduce heat, add the vegetables back in, and add remaining ingredients. Stir and let sit covered on low heat for another 5 minutes. Serve over brown rice or whole grain pasta.
This recipe is by Tracye McQuirter, MPH, from her book "By Any Greens Necessary"