Remember the days when your folks would bundle you up and take you to the mall for your family Christmas photos? Digital cameras and powerhouse smartphones make it is easier than ever to create great family portraits and share them within minutes.
You don't need a fancy camera to take good looking family pictures. The best camera is always the one you have with you even if it is the one on your phone. And the best pictures are almost always the most spontaneous ones. Years later they will be the ones with a story behind them that you will tell for generations to come. Here are some handy tips to help you create a camera-ready photo shoot for family and friends.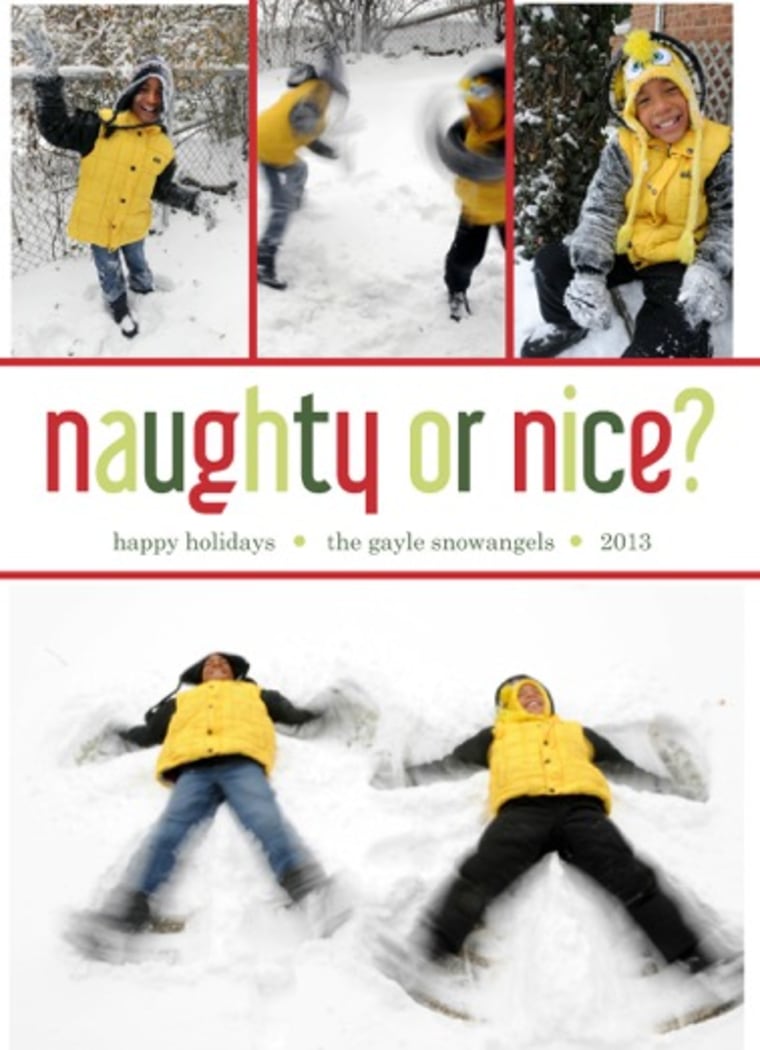 Make a Plan
Award-winning photojournalist, Gina Gayle says "I try to come up with cute, fun themes each year for holiday pictures for my two son. But she says it can be hard when you are the mom and the photographer. Gayle says, "I focus on their ages and what is going on in our lives that year to come up with the right theme." Gayle says the pictures she took one year of the boys playing in the snow resonated with their family and friends because they had just moved from the South.
Be Flexible
My husband Darnay and I shoot several holiday family photo for clients every year, yet we are always dropping the ball on our own. Like Gayle I start thinking about the theme and the props, but we never get the shoot done until the week before Christmas. We might miss getting the pictures out in cards, but we share the love through Facebook, Twitter and Instagram. It's all good.
Gayle agrees. "Last year we did JibJab electronic cards, because I had no time at all to do photos or get them mailed. " She says she ran out of time this year, too. Instead of taking her own photos, she used a a Groupon coupon for a deal at a chain studio. "The purist in me didn't want to do it, but the mom in me had no time." She still wanted her own stamp on the photos, so she created a theme. "Since we bake cookies all the time, I thought we could all decorate our faces with frosting, and throw flour on ourselves, to show how hard we worked on the cookies." She used store-bought cookies as a prop.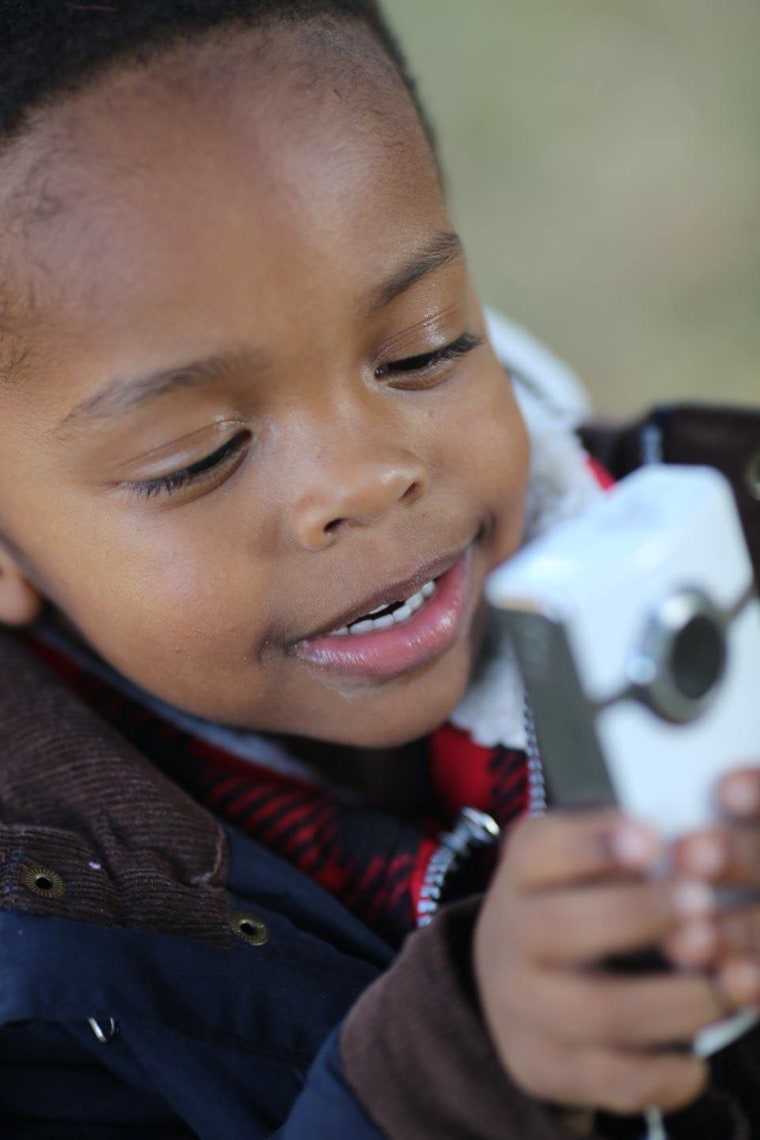 Know the Rules
If you are planning on getting a last minute picture of your kids on Santa's lap, call ahead. If the mall has an elf with a camera, selling pictures you have to buy, you probably won't be allowed to take your own photos.
Get In and Get Out
If you are taking pictures of kids under five, you may have your work cut out for you. They get hungry, tired and cranky. Our grandson Miles, who will be three in January, is a pro at mugging for the camera. Last year we took him into our studio with no less than three wardrobe changes which was a very bad move. After the first outfit, a Santa suit, he was done and so was our photo shoot.
Be Prepared
There is nothing worse than having everyone all ready, only to find out that your phone isn't charged, you don't have batteries in your camera or you forgot your memory card. Bring a tripod and remote, or use your camera's timer to put yourself in the picture
Fix the Pics
Don't be afraid to fix the little mistakes using basic photo editing software There is a wide selection of editing apps, such as Photogene or Photoshop Express available to help you straighten a crooked shot, or take some unplanned red-eye from your photos. And with a press of button, you can add filters, or turn your photo into a vintage looking stylized black and white photo instantly.
Protect Your Memories
Back up your digital photos on a hard drive or the cloud. Losing or breaking your phone or the memory card to your camera could destroy all your holiday pictures. You can get a new phone, but without backup, your favorite photos could be lost.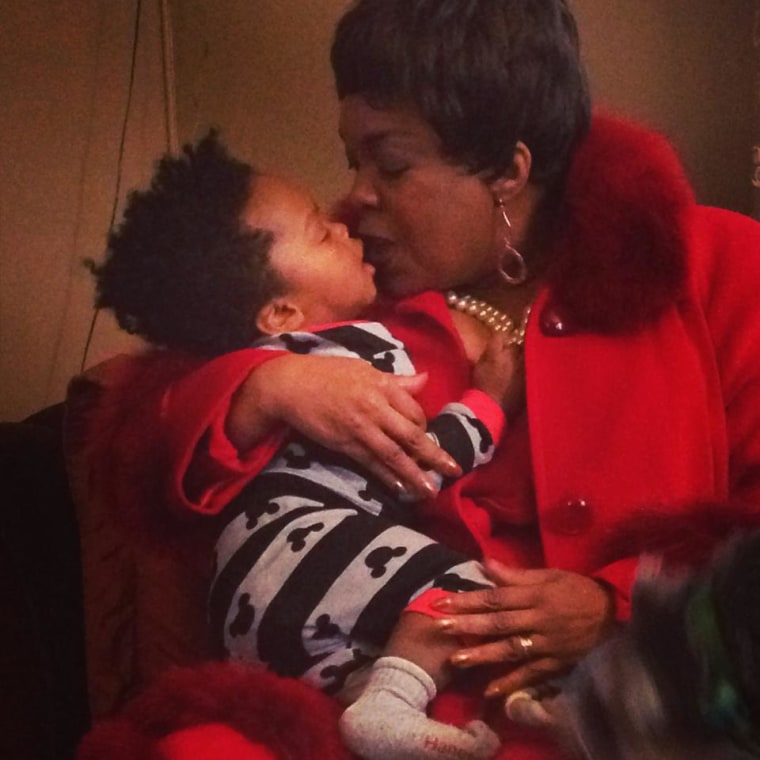 Print Out Your Favorites
Even though we live in a digital world, take the extra effort to print out your favorite pictures. Digital is good for sharing on social media, but having the best ones printed is extra security.
As WeMontage Founder/CEO and father of young twins James Oliver says, "You take the pictures and don't know what do we do with them. They get stuck in digital prison."
Instead of the traditional photo book, try a printable photo collage. WeMontage helps you turn your pictures into removable wall art.
Any photo taken on an iPhone is just fine on resolution. Sizes start at 3x2, with custom sizes available. Delivery takes 6-8 business days.
Oliver also points out that e-gift cards make great last down-to-the-minute gifts and prices start at $59.99.
Just Have Fun
There are the memories you make, and then there are memories you take. Just make sure that you are enjoying the moments. That joy shows up in the pictures every time.