North Korea is notorious for its outlandish and apocalyptic threats against the U.S., but it has now delivered a rare verbal salvo against China, a country seen as one of its only allies on the planet.
Kim Jong Un's regime scolded Beijing, alleging it acted with "insincerity and betrayal" in comments about Pyongyang's burgeoning nuclear and ballistic-missile program.
"North Korea might be really annoying for China but they need them to stay there"
The neighbors — one a vast, economic juggernaut, the other an impoverished, isolated pariah — have long been locked in an uneasy balancing act.
But last week's comments may be an indication that this six-decade symbiosis is in danger of falling apart.
As Jia Qingguo, dean of the Department of Diplomacy at China's Peking University, put it: "China and North Korea's relationship is at a crossroads."
What happened?
North Korea's rare outburst came in a May 3 comment piece carried by the state-run Korean Central News Agency, or KCNA.
The agency, which is tightly controlled by the Kim's government, accused China of committing "a wanton violation of the independent and legitimate rights, dignity and supreme interests" of North Korea.
It said its "strategic interests have been repeatedly violated due to insincerity and betrayal on the part of its partner" and warned of "grave consequences."
This was in response to China's state-media floating the idea of further sanctions against North Korea in response to its nuclear ambitions.
China's Global Times newspaper suggested the country could stop selling oil to the North — a drastic measure that would paralyze the country.
Although the relationship has been fractious at times, the reaction marked a new level of criticism, according to Professor Hazel Smith at London's School of Oriental and African Studies (SOAS).
"What is relatively new is that they are expressing these sentiments in such an unambiguous, explicit and and public manner," Smith said.
What's the background?
Since Kim Jong Un came to power in 2011, North Korea has been increasing the frequency of its missile and nuclear tests — a contravention of United Nations sanctions.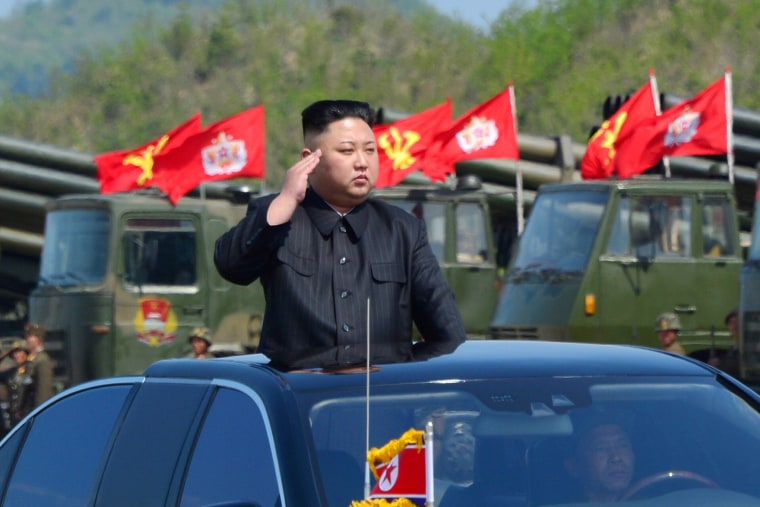 President Donald Trump's administration has taken a harder line on North Korea, openly voicing the possibility of a "major, major conflict" if other solutions don't work.
Not only has North Korea vowed to build a nuclear missile capable of hitting the U.S. mainland, it's also one of the world's worst violators of human rights.
It controls almost every aspect of public life, carries out torture and executions, and enslaves upward of 80,000 people in Nazi-style labor camps for crimes as petty as "gossiping" about the state.
The main reason military action has been discounted by previous U.S. administrations, however, is that it risks a retaliatory strike on South Korea, a key U.S. ally where 28,000 American troops are stationed.
Perhaps mindful of this, another route Trump has pursued is pressing the Chinese government to tighten the screw on its neighbor.
Why is China still friends with North Korea?
The Chinese government is often called North Korea's last friend on Earth. In truth, North Korea does have other allies, and its relationship with China is perhaps closer to one of mutual tolerance.
"North Korea might be really annoying for China but they need them to stay there," said Aidan Foster-Carter, an honorary senior research fellow at England's Leeds University.
The North has acted as a convenient buffer zone for China, keeping American troops stationed in South Korea at arm's length.
This has made Beijing reluctant to disturb the status quo, mindful reunification or conflict between the Koreas could result in U.S. forces closer to its border.
"China needs North Korea, irritating as it as," Foster-Carter said.
What's in it for North Korea?
For the North, the benefits of the relationship are far simpler. It needs China in order to survive.
Years of international sanctions mean virtually no other nation can or is willing to trade with it. More than 90 percent of the North's trade is with Beijing — accounting for roughly $5.4 billion between the two countries in 2015.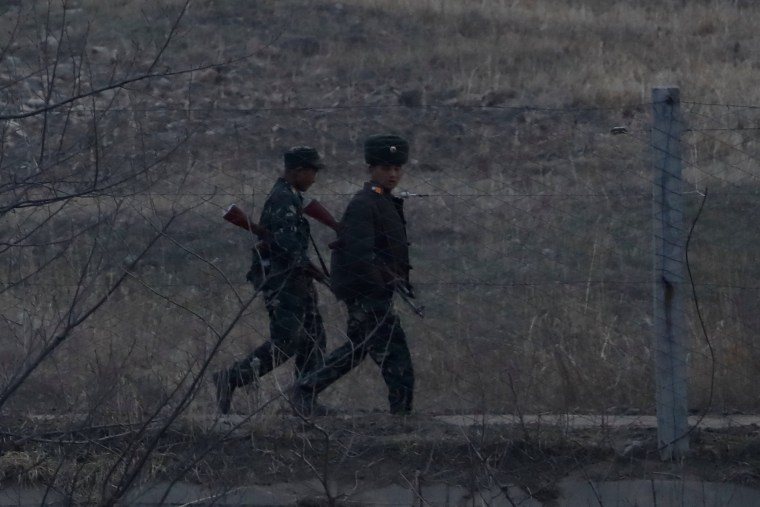 As well as an income selling crystal meth and exporting slave labor to work in other countries, this Chinese trade helps bankroll North Korea's nuclear weapons program.
In addition, "all the things that North Korean elites want, such as sports cars and jet skis, come through China," according to Robert Kelly, an associate professor at South Korea's Pusan National University.
China has come under suspicion for not enforcing United Nations sanctions, but even these have left some leeway on certain imports and exports.
What's rocked the boat?
While threatening military action, Trump's team has identified China as the nonviolent key to unlocking the Korean impasse.
"Accounting for 90 percent of North Korean trade, China alone has economic leverage over Pyongyang that is unique," Secretary of State Rex Tillerson told the U.N. Security Council last month.
The White House says because China does so much trade with North Korea, it alone has the ability to stop the North without a fight. Trump has hinted he would give China an easier ride on trade if it plays ball.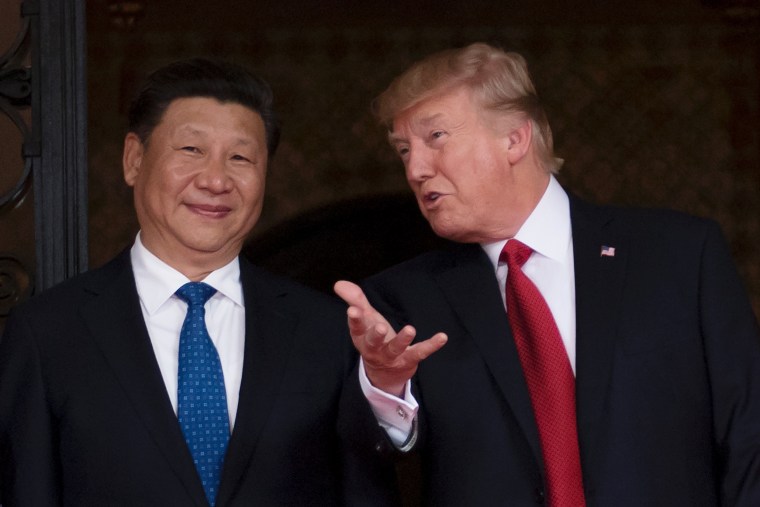 China has taken some action. Following a new raft of U.N. sanctions in November, it has banned all coal imports. And as the North appears to be preparing for a sixth nuclear test, Washington and Beijing are said to be negotiating an even stronger response from the U.N. Security Council.
China doesn't necessarily need U.S. incentives. It's also far from happy about the ongoing missile and nuclear tests on its doorstep.
"The relationship between China and North Korea is a little intense because developing a nuclear weapon severely damages China's security interests," said Peking Unviersity's Jia.
Is their relationship under threat?
North Korea's tetchy relationship with China is driven by its desire not to appear like a satellite state, according to Kelly.
"How do you keep China from dominating you when you are so economically dependent? How far can they push China?" he said. "That's the trick."
"North Korea clearly feels able to come out and be as rude as it want to be," Foster-Carter added. "But that could be risky if China finally says, 'That's it.'"
As North Korea has become increasingly isolated, China appears warming to the idea of cooperating with the U.S.
"The North Koreans saw the president of China go to visit Trump, and the mood music there was at least very convivial," said Smith at SOAS. "In this sense, North Korea's recent response seems desperate — it won't help them but they have not got many options left."
However, other analysts, such as Wang Sheng, professor of international relations at Jilin University, felt the recent spat would "not affect the essence of China-North Korea relationship."
Although he did predict Chinese-American cooperation would "lead to some subtle adjustments."
Another factor may be the election of new South Korean President Moon Jae-in, who favors closer ties with North Korea.
And as a sign that China still hopes to manage its conflict with Pyongyang, it has invited a North Korean official to join this weekend's Belt and Road summit in Beijing to discuss boosting trade between Asia and Europe.
Ultimately, for Kelly, it's now a straight race in terms of which will happen first: China taking action, or North Korea developing a weapon capable of hitting the U.S.
If the latter comes first, he said, then it's not inconceivable that Trump could bomb North Korea.