SEOUL, South Korea — North Korean leader Kim Jong Un hosted a dinner with South Korean envoys in Pyongyang on Monday — the first such meeting since he took power in 2011.
The meal came amid a thaw in inter-Korean relations around the PyeongChang Winter Olympics in the South.
A spokesperson for the South Korean president's office said the dinner lasted more than four hours. Seoul's delegation met Kim Jong Un and his sister, Kim Yo Jong, as well as Kim's wife Ri Sol Ju and other North Korean officials, according to the spokesperson.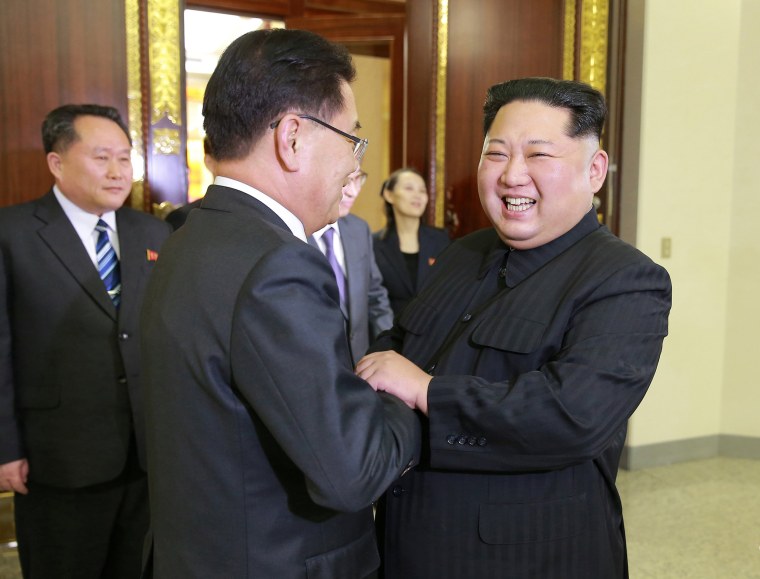 The delegation of 10 officials from Seoul is led by South Korean President Moon Jae-in's chief of national security, Chung Eui-yong. He is joined by Suh Hoon, the director of the National Intelligence Service.
They'll return to Seoul Tuesday afternoon after a follow-up meeting in Pyongyang before heading to Washington to debrief U.S. officials on their talks.
Before flying to Pyongyang Monday, Chung said officials from both sides would discuss restarting dialogue between the neighbors as well as between Pyongyang and Washington.
North Korea's state media, KCNA, reported Tuesday morning that Kim Jong Un made a "satisfactory" agreement after hearing Pres. Moon Jae In's hopes for a North-South summit. The report didn't elaborate on what kind of agreement.
The southern delegation's visit comes after Pyongyang sent two groups of officials to the opening and closing ceremonies of the Winter Olympics last month.
Kim Jong Un's sister, Kim Yo Jong, become the first member of the ruling Kim family to visit the South since the end of the Korean War in 1953. She sat one row behind Vice President Mike Pence during the Olympic opening ceremony, but they didn't speak.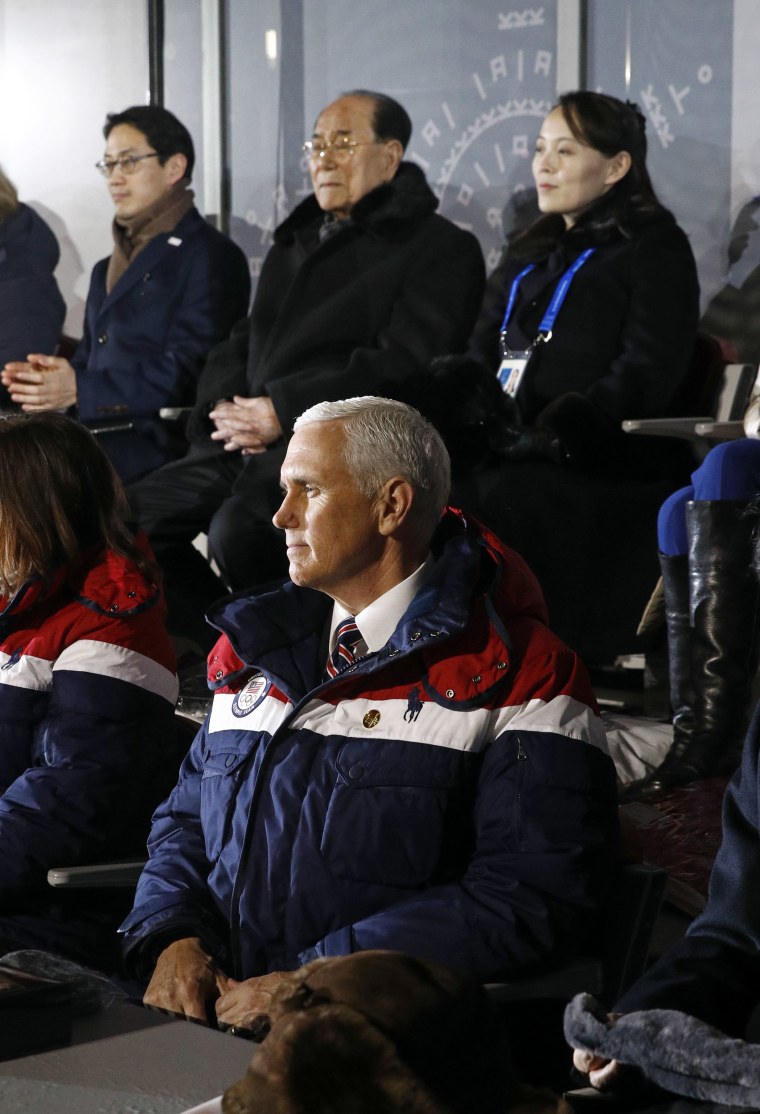 The White House has suggested that it's ready to talk with North Korea. Pyongyang responded over the weekend by saying that it's interested in discussing issues of "mutual concern" with the U.S. but added that preconditions are a nonstarter.
Chung's trip is the first known high-level visit by South Korean officials to the North in about a decade.
Before leaving for Pyongyang, Chung said he will relay to North Korea Moon's hopes for North Korean nuclear disarmament and a permanent peace on the Korean Peninsula.
Moon is pushing for a summit during his first year in office, but the current thaw spurred on by his self-proclaimed "Peace Olympics" could be shortlived. South Korea and the U.S. still plan to hold annual military drills, which they had agreed to delay during the Olympics.
In the past, North Korea has responded angrily to the joint drills, which it claims are preparations for an invasion. Another missile or nuclear test by Kim's regime could quickly derail the current talks and Moon's hopes for a summit.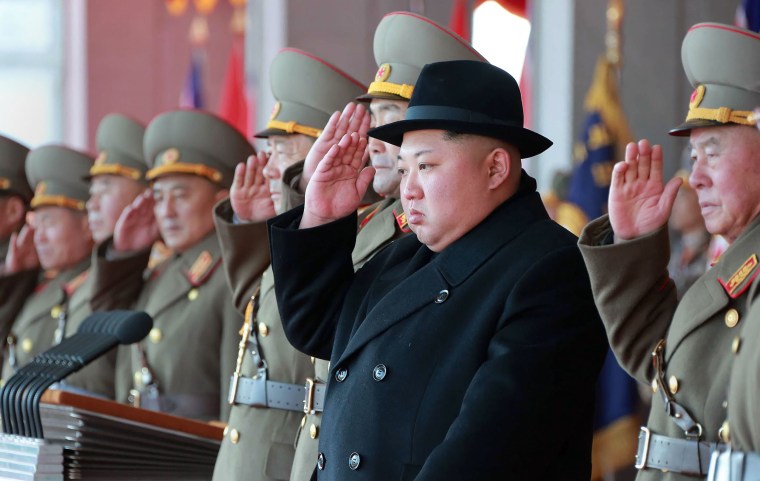 Duyeon Kim, a visiting senior research fellow at the Korean Peninsula Future Forum, said there's a very small window for the South to broker Washington-Pyongyang talks, assuming it's possible for that to "happen at all."
She added that America's support was "fundamental" before the Koreas' two past summit talks, one in 2000 and the other in 2007.
North Korea has not carried out any weapons tests since late November, when it fired its largest intercontinental ballistic missile.
North Korea has said in public statements that it wants an official end to the Korean War. The conflict was halted by a 1953 armistice, but no peace treaty has been signed. It also wants nothing short of full normalization of relations with the U.S. and to be treated with respect and as an equal in the global arena.