TONGIL CHON, South Korea — North Korea and South Korea held their first high-level talks in two years Tuesday within the Demilitarized Zone — the most heavily guarded border in the world.
Artillery, rockets and other weapons line both sides, as well as hundreds of thousands of soldiers.
But just over a mile from the DMZ, life is peaceful for residents of Tongil Chon, South Korea. And some locals say they would never leave.
Should war break out, "the bombs won't land here, they'll fly overhead," said one rice farmer, chuckling as he warmed himself next to an electric heater in the village's only grocery store.
The DMZ is narrow strip of land dotted with landmines dating back to the Korean War, which technically remains ongoing because an armistice rather than a peace treaty was signed in 1953.
Tongil Chon is less than three miles from Panmunjom, where the inter-Korean talks were held Tuesday. The neighbors discussed North Korea's interest in sending a team to next month's PyeongChang Winter Olympics.
North Korean leader Kim Jong Un's nuclear and missile tests have raised tensions in recent months. Kim regularly vows to destroy the South along with the U.S., while Trump has threatened Pyongyang with "fire and fury."
However, Trump said Saturday that he was open to speaking with Kim.
Duyeon Kim, a visiting senior research fellow at the Korean Peninsula Future Forum, said Seoul sees North Korea's potential participation in the Games as a "turning point" leading to continued talks on other issues.
"If North Korea can see we are living comfortably, then that is pride"
Tongil Chon, which means "Unification Village" in Korean, is an incredibly quiet place. It's located in a buffer zone just outside of the DMZ. Residents, troops and others pre-approved by the military must pass through checkpoints to enter it.
North Korea is easily visible from Tongil Chon. For decades, North and South Korea have used border villages to show their respective wealth. Put simply: the more prosperous looking village, the superior the country.
There was a time when these propaganda tools may have been effective. But these days the wealth disparity between South Korea and impoverished North Korea is obvious.
Bang Nae Ok walked home down the main road on a recent cold, sunny afternoon.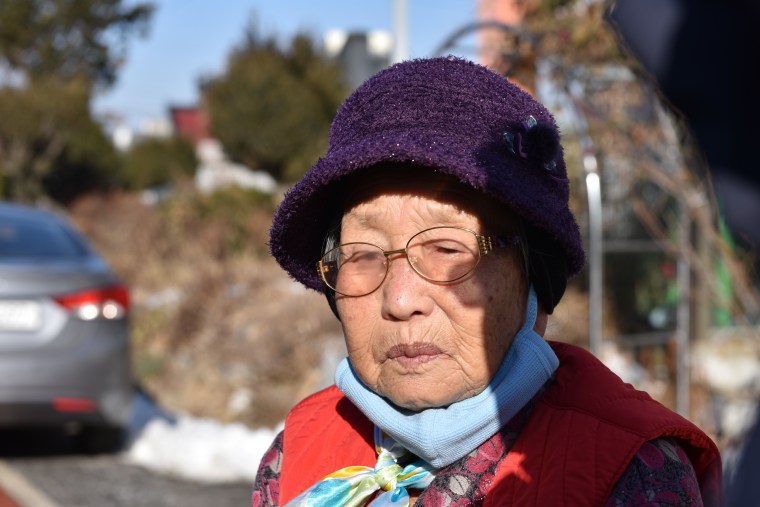 The 92-year-old was born in North Korea and found refuge in the South during the war. She decided to settle in Tongil Chon because it's the closest place she could live to her homeland.
Local rice and bean farmer Lee Won Bae says times have changed. When the village was founded in 1973, both men and women received weapons training, he said.
Residents also had to be vetted, and only those with a strong belief in national defense were allowed to live here.
The village was originally home to 40 civilians and 40 soldiers. Around 480 people now live there. Most are elderly.
Kim Hee-seok, the vice-principal at the local elementary school, described Tongil Chon as a safe place. The children are happy, she says, and so the teachers are happy.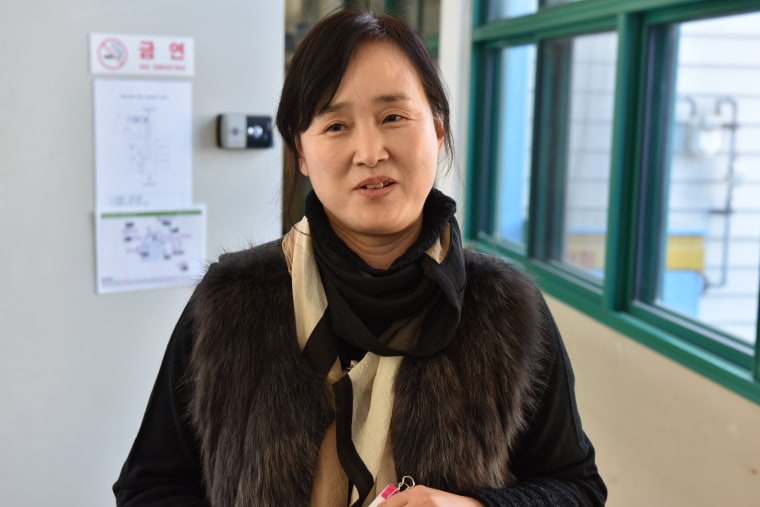 Just 15 of the school's 45 children live in the village. The rest were lucky to get in.
Lee, the farmer who is also the head of the village, said there's a waiting list because the school offers good English language programs.
For Lee, who's lived his entire life near the DMZ, says he's proud of Tongil Chon's original mandate.
"When we farm the front line, and if North Korea can see we are living comfortably, then that is pride. There is no other pride," he said.