North Korea on Friday accused the U.S. and South Korean spy agencies of an unsuccessful assassination attempt on leader Kim Jong Un involving bio-chemical weapons.
In a statement carried on state media, North Korea's Ministry of State Security said it will "ferret out and mercilessly destroy" the "terrorists" in the CIA and South Korean intelligence agency for targeting its supreme leadership.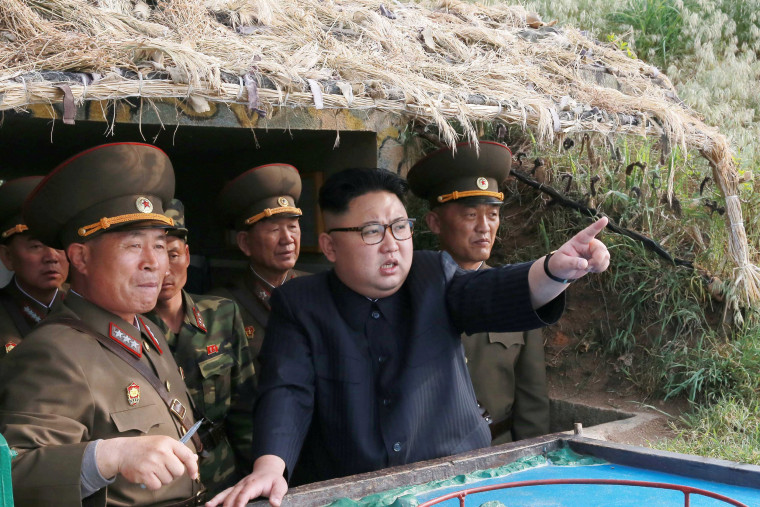 North Korea frequently lambasts the United States and South Korea, but its accusation Friday was unusual in its detail.
The ministry said the spy agencies in June 2014 "ideologically corrupted and bribed" a North Korean citizen who had been working in Russia to carry out the alleged assassination on Kim after returning home.
It said South Korean agents gave $20,000 and satellite communication equipment to the North Korean to attack Kim during a public event with a bio-chemical weapon, such as a "radioactive" and "nano poisonous" substance.
Related: 7 Bizarre Ways the CIA Tried to Kill Fidel Castro
The ministry threatened that a counterattack would begin immediately. "Korean-style anti-terrorist attack will be commenced from this moment to sweep away the intelligence and plot-breeding organizations of the U.S. imperialists and the puppet clique," it said, referring to South Korea.
The U.S. Embassy in Seoul was not immediately available for comment. Officials at South Korea's National Intelligence Service were also not immediately able to be reached.
Tension on the Korean peninsula has been high for weeks, driven by concern North Korea might conduct its sixth nuclear test or launch another illegal ballistic missile test.
Related: N. Korea Warns Region Is 'Close to Nuclear War' Amid U.S. Drills
According to the statement, the plot involved "targeting the supreme leadership during events at the Kumsusan Palace of the Sun and at a military parade and public procession."
Pyongyang's Kumsusan Palace of the Sun serves as a mausoleum for Kim Il Sung, founder of the North Korean state and grandfather to Kim Jong Un.
North Korea conducted an annual military parade on April 15, featuring a display of missiles and overseen by supreme leader Kim and his right-hand men.
CIA director Mike Pompeo visited Seoul this week and met with his South Korean counterpart.
KCNA, which often carries shrill, bellicose threats against the U.S., gave lengthy details about the alleged plot but said it could never be accomplished.
Related: What's With the Crazy, Scary North Korean Propaganda?
"Criminals going hell-bent to realize such a pipe dream cannot survive on this land even a moment," it said.
Secretary of State Rex Tillerson said Wednesday that Washington was working on more sanctions against North Korea and would implement them necessary. He also warned other countries their firms could face secondary sanctions for doing business with Pyongyang.
Two women accused of killing Kim Jong Un's estranged half-brother with a chemical weapon, the nerve agent VX, appeared in court in Malaysia last month.