WASHINGTON — U.S. intelligence agencies have made an assessment that North Korea has constructed a nuclear weapon small enough to fit on a missile, according to a U.S. official briefed on the assessment.
The U.S. belief that North Korea has reached this milestone was first reported by The Washington Post, which said that the assessment came from a Defense Intelligence Agency analysis completed last month.
The official said, however, that this does not mean that North Korea has fielded a nuclear-tipped intercontinental ballistic missile. The North Koreans still have to establish that they can deliver a weapon accurately that survives reentry.
North Korea fired an intercontinental ballistic missile in late July in a test that the regime said showed that U.S. cities are now within its target range.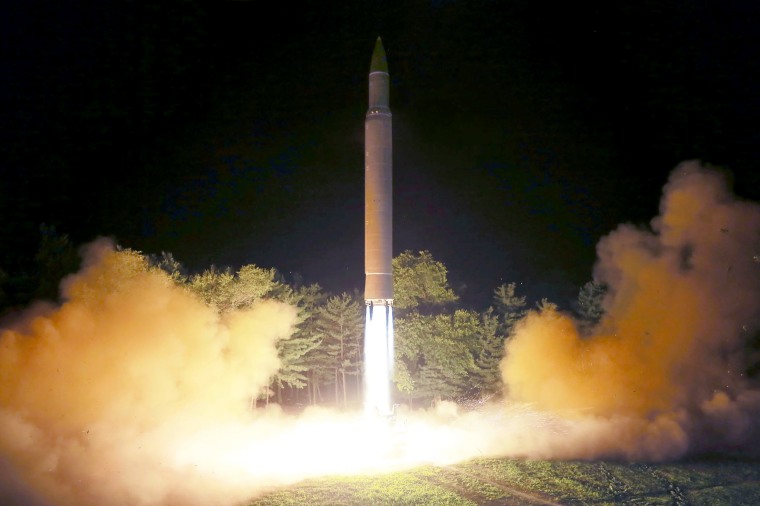 The Department of Defense detected the ballistic missile launch and later confirmed it to be an ICBM by an initial assessment, U.S. officials said. It flew approximately 1,000 kilometers and landed in the Sea of Japan within Japan's exclusive economic zone, according to Pentagon spokesman Capt. Jeff Davis.
Earlier in July, the North Korean government said it had successfully fired a long-range missile into the Sea of Japan, and declared itself a "proud nuclear state."
"It is a major celebration in our history," said an announcer on North Korean state television. North Korea "is now a proud nuclear state, which possesses [an] almighty ICBM rocket that can now target anywhere in the world."