SEOUL, South Korea — North Korea fired a projectile towards a South Korean loudspeaker that has been blaring anti-Pyongyang propaganda broadcasts — and South Korea fired back, officials said.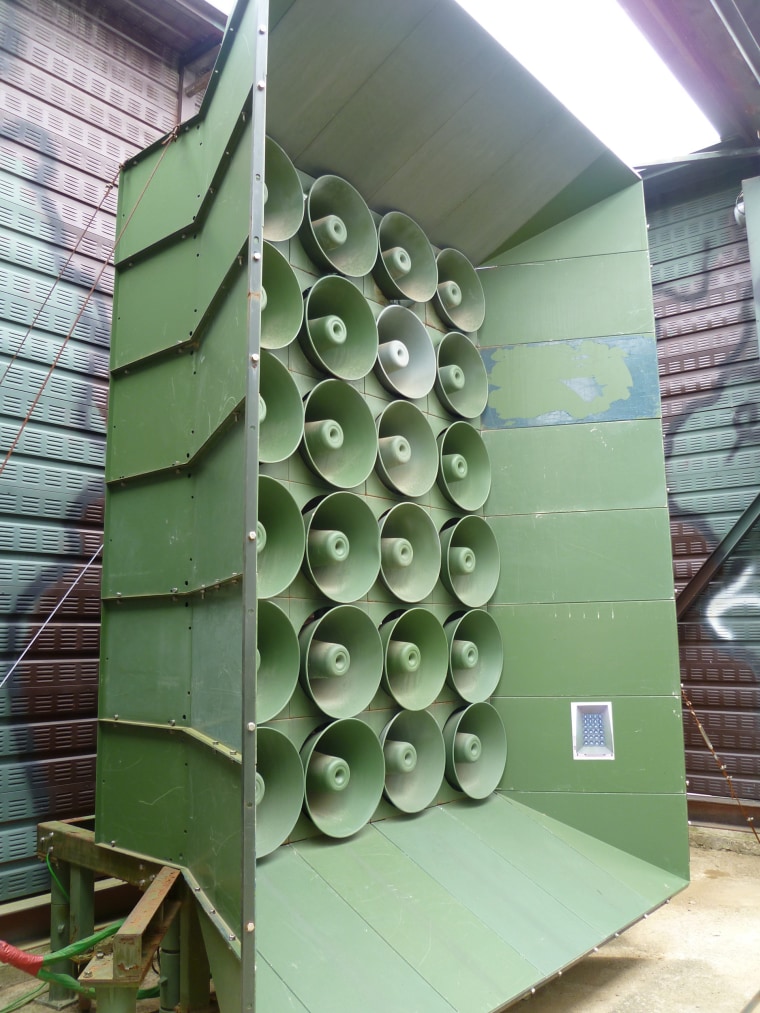 Seoul's Defense Ministry said in a statement that the South Korean military responded by firing "tens" of 155mm artillery rounds.
"Our military has stepped up monitoring and is closely watching North Korean military movements," the statement added.
The projectile did not appear to have damaged the loudspeaker or caused any injuries.
Following the incident, the South Korean Ministry of Defense said it had received a warning from its Northern neighbor to stop the propaganda broadcasts in 48 hours or it would "start military action."
Pyongyang said the broadcasts were a "full-blown challenge to North Korea," according to the ministry.
The North had already asked the South on Saturday to halt the propaganda broadcasts or face military action.
The incident was significant because it was one of the rare occasions where the tense neighbors had exchanged fire over land, rather than out to sea and away from populated areas.
As is common in the direct aftermath of international incidents, North Korea's state-run KCNA news agency did not immediately comment.
The South's state-run KBS News quoted a South Korean military official as saying that the North Korean military opened fire at around 4 p.m. local time (3 a.m. ET).
The suspected North Korean projectile landed in an area about 35 miles north of Seoul in the western part of the border zone, the defense ministry said.
Yonhap reported that South Korea had fired back. It said civilians living nearby had been ordered to evacuate.
Tensions between the neighbors rose this month when two South Korean soldiers were wounded by a landmine in the heavily-fortified demilitarized zone, which Seoul said was planted by the North. The North denies involvement.
A week later, the South began using loudspeakers to broadcast anti-Pyongyang rhetoric across the western and central parts of the border, resorting to a practice suspended by both sides since 2004.