First it was called an "explosion." Then it registered as an earthquake.
North Korea said Friday it had conducted a "higher level" nuclear warhead test that "confirmed" certain features needed to mount the weapons on ballistic missiles.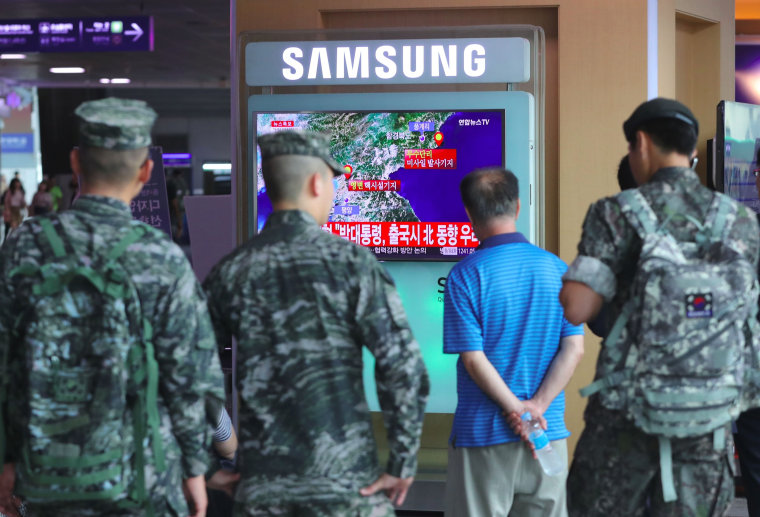 While impossible to verify, the claims touched off a familiar round of condemnation and calls for action: It was North Korea's second nuclear test in eight months and fifth overall.
The International Atomic Energy Agency called the move "deeply troubling" and "regrettable." South Korea accused Kim Jong Un's regime of "fanatical recklessness" — noting how this nuclear test was "different from the past."
That's because Friday's produced the North's biggest estimated explosive yield to date: 10 kilotons, compared with the previous test's estimated 6 kiloton yield.
And in layman's terms?
"Smaller than both Hiroshima or Nagasaki, but it would still rip the heart out of a city," IHS Jane's analyst Karl Dewey explained. "If detonated in the middle of Lower Manhattan in New York, for example, it would destroy pretty much everything up to the West Village and down to about the New York Stock Exchange."
Here's a look at where things stand.
IS THE TEST A GAME-CHANGER?
Dewey cautioned that early yield estimates could be revised — so it's "hard to tell" how much of advancement Pyongyang has made.
While Friday's appears to be the biggest test in terms of yields, explosive might isn't the only factor to take into consideration.
It comes amidst a backdrop of increased ballistic missile testing — in violation of sanctions — that has the international community up in arms.
"I wouldn't say by itself it is a game-changer, but together with the very frequent ballistic missile testing over the past year … It certainly has given them more information to be able to deliver a nuclear warhead on ballistic missiles," echoed Daryl Kimball, executive director of the Arms Control Association.
Analysts suggest that those missile tests might be more significant than the nuclear tests themselves.
"The North Koreans have already developed their ability to detonate nuclear weapons," explained Timothy Stafford, research fellow at PacificForum-CSIS. "What they've yet to perfect are the missiles capable of carrying them."
And North Korea is making "major strides" in that area, according to Stafford — both in terms of range and in perfecting submarine-launched ballistic missiles.
SO HOW FAR OFF ARE THEY?
Mounting warheads on missiles is difficult technically — but practice does tend to make perfect.
While it's impossible to know how close North Korea is to achieving that capability — but that's beside the point.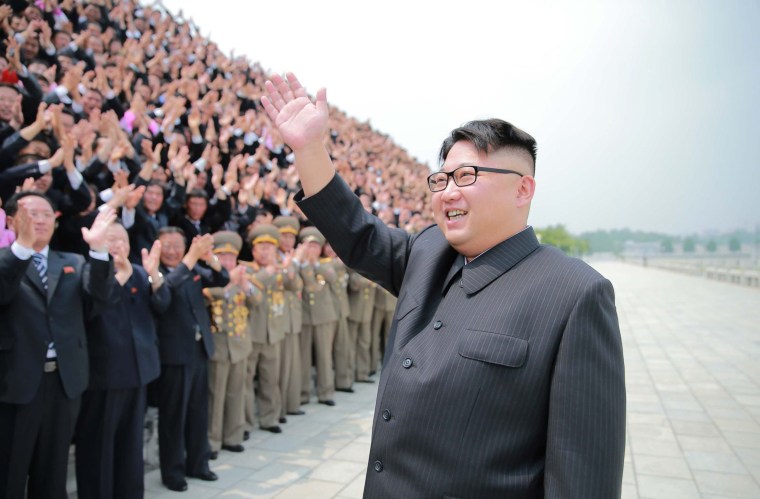 Timelines vary, but analysts agree that if nothing is done North Korea could master the lethal skill within five or six years and harbor weapons that could kill hundreds of thousands.
To put it bluntly?
"In the hands of the North Korean regime — which is brutal and erratic — this is an extremely dangerous thing," Kimball said.
WHAT'S AT STAKE?
The likeliest threat, according to analysts, faces South Korean and Japan: Two U.S. allies.
The region already has been on edge: Last month, a missile fired from a North Korean submarine flew about 310 miles — the longest distance achieved by the country for such a weapon.
And on Tuesday, North Korea fired three medium-range Rodong missiles that traveled about 620 miles and landed near Japan.
But North Korea likely has more in mind than mastery of threats to mankind.
Kim has a captive audience at home to worry about.
That's why North Korea typically marks national holidays by highlighting its military might — and Friday's test coincides with the 68th anniversary of the founding of Pyongyang's government.
Pyongyang also wanted to send a message well beyond its borders, analysts agree.
When North Korea tested a nuclear weapon in January and long-range rocket a month later, the United Nations responded by tightening sanctions.
Those didn't stop Kim from continuing to launch ballistic-missile tests and, ultimately, Friday's nuclear show-of force.
"While its still smaller than the U.S. weapons used in 1945, it signals that the North Koreans are making advances despite economic sanctions," Stafford said. "The U.S. should be increasingly worried."
He said that's because two key pillars of the Obama administration's policy are failing.
"Economic sanctions are failing to arrest North Korea's progress towards attaining a working arsenal, capable of striking South Korea, Japan, and in time, the American west coast," he explained. "Secondly, recruiting China to apply diplomatic pressure is proving increasingly less viable. China is becoming less co-operative as the [North Korea] becomes more assertive."
SO WHAT HAPPENS NOW?
Expect calls for new and tougher sanctions at the United Nations — and even worse relations between Pyongyang and its neighbors.
Britain's Foreign Secretary Boris Johnson said he was consulting partners on a "robust response," and the United Nations Security Council scheduled a meeting about "non-proliferation" and North Korea.
On possible sign of change? China was quick to denounce Friday's test, a rare rebuke from North Korea's only major ally.
The Foreign Ministry issued a statement Friday criticizing North Korea for carrying out a test with "disregard" for international objections.