There is the Kim Jong Un burnished by North Korea's propaganda machine: He is smiling. Saluting. He peers intently through binoculars during a test missile launch. Or crackles with charisma as countrymen and women fawn over him like a rock star.
Then there is the Kim Jong Un who remains hard to untangle: He harbors a reputation for being cutthroat against those who cross him — even his own family members. He threatens to rain missiles on America, while carrying a fondness for basketball, former NBA star Dennis Rodman, Michael Jackson and high-quality cognac. He maintains a signature hairstyle — shaved on the sides, flat on the top. He was the subject of a Hollywood movie, "The Interview," which depicts his fictional assassination.
As the tit-for-tat rhetoric between the reclusive nation and the United States continues to heat up, understanding what makes the North Korean despot tick is paramount, observers say.
But one thing hasn't changed during his five-plus years on the international stage: He is as enigmatic as ever.
Trump 'Would Be Honored' to Meet Kim
President Donald Trump said in an interview published Monday that he "would be honored" to meet with Kim if the right conditions were met.
"If it would be appropriate for me to meet with him, I would absolutely, I would be honored to do it," he told Bloomberg News. "If it's under the, again, under the right circumstances. But I would do that.
In an interview Thursday with Reuters, Trump warned of a possible "major, major conflict" with North Korea over its nuclear and missile programs.
When asked what he thought of Kim, who assumed power after the death of his father, Kim Jong Il, in 2011, Trump sounded almost empathetic:
"He's 27 years old. His father dies, took over a regime. So say what you want but that is not easy, especially at that age. I'm not giving him credit or not giving him credit, I'm just saying that's a very hard thing to do. As to whether or not he's rational, I have no opinion on it. I hope he's rational."
Trump went on to say Kim is "a pretty smart cookie," in an interview with CBS News that aired Sunday.
"At a very young age, he was able to assume power. A lot of people, I'm sure, tried to take that power away, whether it was his uncle or anybody else. And he was able to do it. So obviously, he's a pretty smart cookie," Trump said.
Others in the administration have taken a tougher stance.
U.S. Ambassador to the United Nations Nikki Haley touched on the soundness of Kim's mind when she told reporters in March: "We are not dealing with a rational person. It is an unbelievable, irresponsible arrogance that we are seeing coming out of Kim Jong Un at this time."
But to suggest Kim — and the North Korean regime — are poised to fly off the handle at a moment's notice is overblown, some political scientists say.
Denny Roy, a senior fellow at the research group the East-West Center in Hawaii, wrote in 2013 that "North Korea seems to be crazy, threatening to use recently acquired nuclear weapons against South Korea and the USA."
Related: What Should You Do in Case of Nuclear Attack?
But the North "and its young leader Kim Jong Un are not crazy," Roy said. "Rather, the regime is ruthless and desperate."
Roy has cautioned that while Pyongyang might puff up its chest, its threat to attack seems to come with a caveat that the U.S. must be the one to strike first.
Andrei Lankov, a North Korea expert at Seoul's Kookmin University, wrote in Foreign Policy magazine in April that throwing around labels like "madman" and "crazy" is dangerous because Kim's family has proven to be effective in staying in power for all these decades following the Korean War.
"Today, Kim Jong Un is in control, and he has the same long-term task as his father and grandfather: to ensure the survival of the regime under the control of himself and his eventual familial successor," Lankov wrote.
He Keeps Everyone Guessing
The speculation surrounding Kim's whereabouts was rampant in 2014. He had not been seen publicly for 40 days. The world's media reported possible health ailments after he packed on weight that summer and was seen walking with a limp. Was it a brain hemorrhage? Or gout? Or diabetes? Some outlets said an internal power play to overthrow him was in the works.
But photos released that October by the North's leading newspaper showed Kim using a cane to tour a scientists' facility in the country's capital. No official explanation was given for his absence.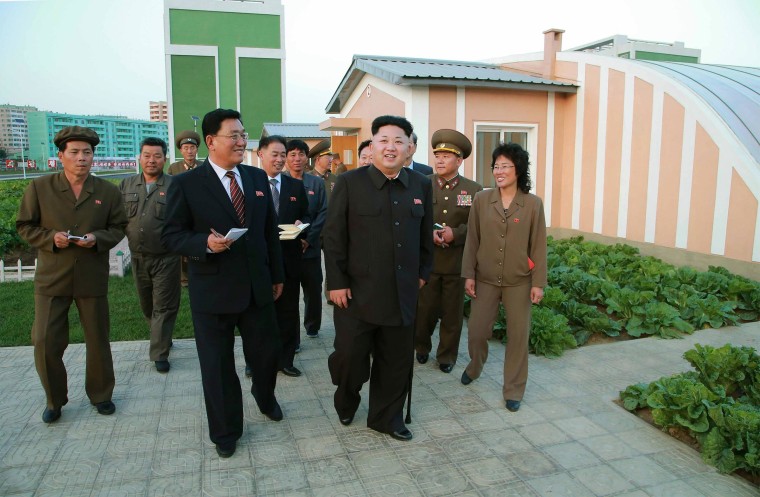 Even his official age had been shrouded in mystery for years. Only last summer did the U.S. State Department peg his birthdate to Jan. 8, 1984 — making him 33. That came as one of Kim's aunts, now living in the United States, revealed to The Washington Post that he was born the same year as her first son.
Michael Madden, editor of North Korea Leadership Watch, said Kim as a young child grew up in sheltered opulence, where he and his siblings were doted on by Kim Jong Il. He was North Korea's second leader and the son of revered founder, Kim Il Sung.
"Kim Jong Il was a very good father to his kids when they were young. Not when they were teenagers," Madden said.
Kim Jong Il was a polygamist, he added, and had multiple mistresses and fathered six or seven children.
Kim Jong Un's mother, Ko Yong Hui, was one of those mistresses — but she was Kim Jong Il's favorite and upheld as a sort of de facto first lady.
PHOTOS: The Tangled History of Kim Jong Un's Family and North Korea
Ko, a Japanese-born Korean dancer, caught the eye of Kim Jong Il in 1972, when her troupe performed at his party, according to The New York Times.
"She took interest in the palace intrigue and the games that went on with the elite," Madden said. "She had spent a number of years working Kim Jong Il's close aides so that when the time came, her son was pretty well-positioned."
Little was shared about Kim growing up, and he was kept out of the public eye.
"Anyone that approached him had to do so with Kim Jong Il's express written permission," Madden said.
Kim and his siblings were shunted off to international boarding schools — his was a German-speaking institution in Switzerland. Kim is said to be a fan of basketball, and the Chicago Bulls in particular. One of the team's stars, Dennis Rodman, has visited the country and met with Kim, calling him a "friend."
Kim's older half-brother, Kim Jong Nam, was in the running to be the heir apparent to an ailing Kim Jong Il, but he reportedly rankled leadership in 2001 when he was detained trying to enter Japan on a fraudulent passport. He claimed that he wanted to visit Tokyo Disneyland — and he came off as too Westernized for North Koreans' taste.
But with Ko's plan in motion to have her son ascend to the top of the regime, Pyongyang was already putting out statements to praise the little-known Kim Jong Un.
In December 2011, after Kim Jong Il died of a massive heart attack, it became clear Kim Jong Un would be his successor. The newspaper of the ruling Workers' Party — essentially a mouthpiece for Pyongyang — heralded him in an editorial: He was their "spiritual pillar and the lighthouse of hope."
Full of 'Piss and Vinegar'
The news sounded like something out of a spy novel: Half-brother Kim Jong Nam was assassinated in a Malaysian airport in February using VX, the deadliest nerve agent ever created.
Since he had fallen out of favor with the regime, he was no longer a threat to Kim Jong Un, observers say. Still, while North Korea denied any involvement, fingers have pointed to Pyongyang.
Madden said during Kim Jong Un's reign, he has built a reputation for ruling with an iron fist when needed.
"He's very kind to regular North Koreans that he interacts with," he added. "He's not so nice to the leaders around him."
Madden thinks reports that he has purged 300 or so regime leaders, including family members, from the upper ranks is bloated — although the number is likely 60 or 70.
In such a secretive state, rumors of deaths can spiral out of control. Even news that he had his uncle, Jang Song Thaek, stripped naked and fed to a pack of wild dogs for allegedly trying to undermine him was deemed to be bogus. (Jang, however, had been executed, according to reports.)
Madden said Kim wants to show off his authority — which has been blasted by the United Nations' human rights commission as a regime built on oppressiveness, torture and inhumane treatment.
"When Kim Jong Un first took office, it was in many ways like the first day in prison: you go and stab the biggest guy you can find so people know how tough you are," Madden added.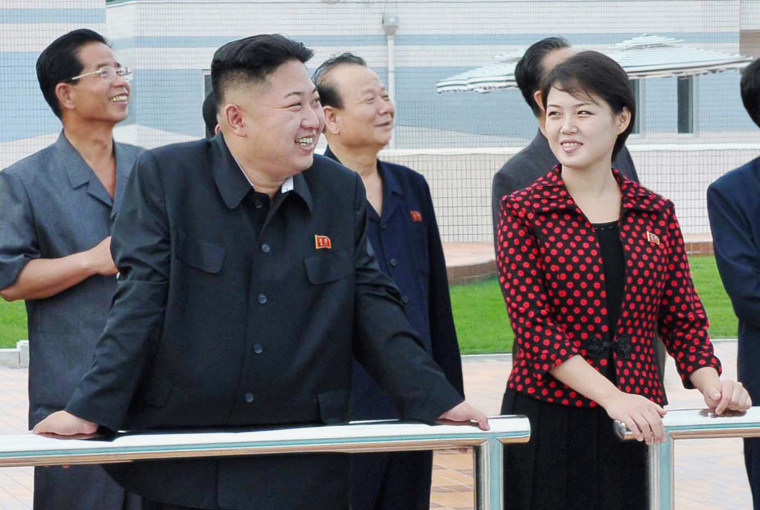 Meanwhile, Kim's personal life remains largely under wraps. He married a woman named Ri Sol Ju before he became dictator, and some reports suggest she had been a singer in a girl group. They had a daughter, and just like her father, her actual birthdate — possibly in 2010 or 2012 — has been widely questioned.
What might come next out of North Korea — whether it's a provocative show of force or another strange scandal — is anyone's guess.
"What we're seeing with him, he's younger. He's full of piss and vinegar," Madden said of Kim. "There's still this aura of mystery, and everyone loves a good mystery."