North Korea's missile program is progressing faster than expected, South Korea's defense minister said on Tuesday, hours after the U.N. Security Council demanded the Kim Jong Un's regime halt all nuclear and ballistic missile tests.
The reclusive North, which has defied all calls to rein in its weapons programs, has been working on a missile, mounted with a nuclear warhead, capable of striking the U.S. mainland.
President Donald Trump's administration has called for an immediate halt to Pyongyang's provocations and has warned that the "era of strategic patience" with North Korea is over.
South Korean Defense Minister Han Min-koo told parliament that Sunday's test-launch was "successful in flight."
"It is considered an IRBM (intermediate range ballistic missile) of enhanced caliber compared to Musudan missiles that have continually failed," he said, referring to a class of missile designed to travel up to 1,860 to 2,485 miles.
Asked if North Korea's missile program was developing faster than the South had expected, he said: "Yes."
Related: How Trump Administration Has Handled N. Korea Crisis
The North's KCNA news agency said Sunday's launch tested its capability to carry a "large-size heavy nuclear warhead." Kim's ambassador to China said in Beijing on Monday it would continue such test launches "any time, any place."
The missile flew 489 miles on a trajectory reaching an altitude of 1,312 miles, KCNA said.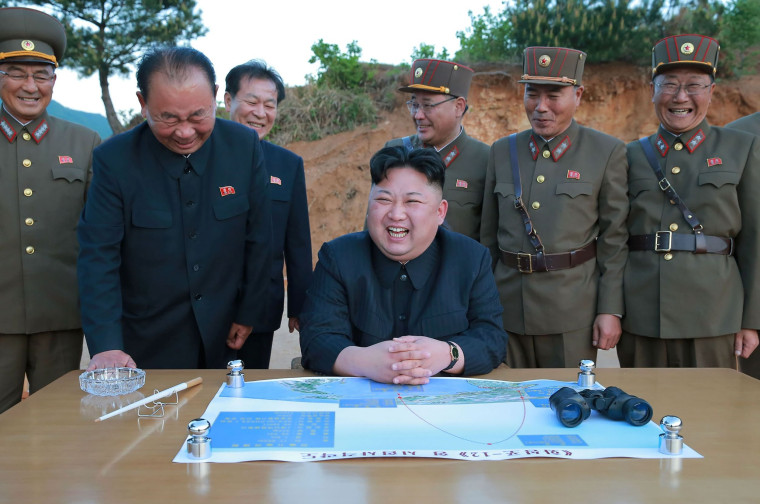 Pyongyang has regularly threatened to destroy the United States, which it accuses of pushing the Korean peninsula to the brink of nuclear war by conducting recent military drills with South Korea and Japan.
The missile launched Sunday appears to be the most powerful the country has ever tested. Some analysts believe the missile, if proven in further tests, could reach Alaska and Hawaii if fired on a normal, instead of a lofted, trajectory.
"This is a very uncomfortable development for the United States," said Lee Illwoo, a Seoul-based commentator on military issues told The Associated Press.
Outsiders express more skepticism about North Korea's nuclear warhead claims.
North Korea says the missile can carry a heavy nuclear warhead. It also claims to have perfected the warhead's homing and detonation systems under difficult re-entry circumstances.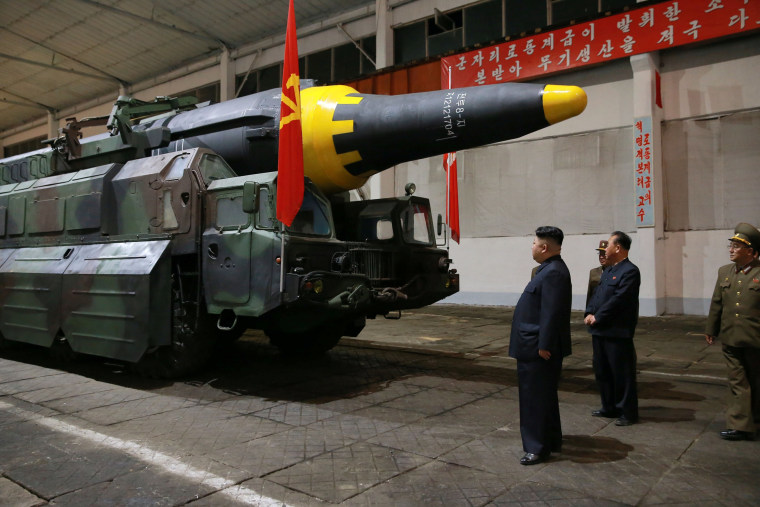 But experts have long believed that manufacturing a compact warhead for a long-range missile capable of striking the United States is one of the last remaining technologies North Korea has yet to master.
There's also skepticism about North Korea's claims about its re-entry technology, which is needed to return a warhead to the atmosphere from space so it can hit its intended target.
Despite North Korea's claim that Sunday's test simulated a re-entry situation, South Korean defense officials say the North probably has yet to master the technology.
Related: North Korea's 'Hostage Diplomacy' Has a New Aim
"There is enormous pressure when a missile re-enters the atmosphere. ... If (electrical) circuits break and a trigger device fails to detonate nuclear fuel, you can imagine that only some twisted metal will fall on Alaska or Hawaii, even if North Korea fires missiles at them," said Kim Dong-yub, an analyst at Seoul's Institute for Far Eastern Studies.
Another important point: One test, even a successful one, does not completely prove a missile's capabilities.
A reliable missile must endure at least 10 successful test launches, according to Professor Chae Yeon-seok at South Korea's University of Science & Technology.