SEOUL, South Korea — North Korea said on Wednesday it had conducted a ballistic missile test that simulated pre-emptive strikes against South Korean ports and airfields used by the U.S. military, a likely reference to the launches of three missiles on Tuesday.
Leader Kim Jong Un guided the launches and expressed his satisfaction with them, the North's official Korean Central News Agency reported, without saying when the tests happened.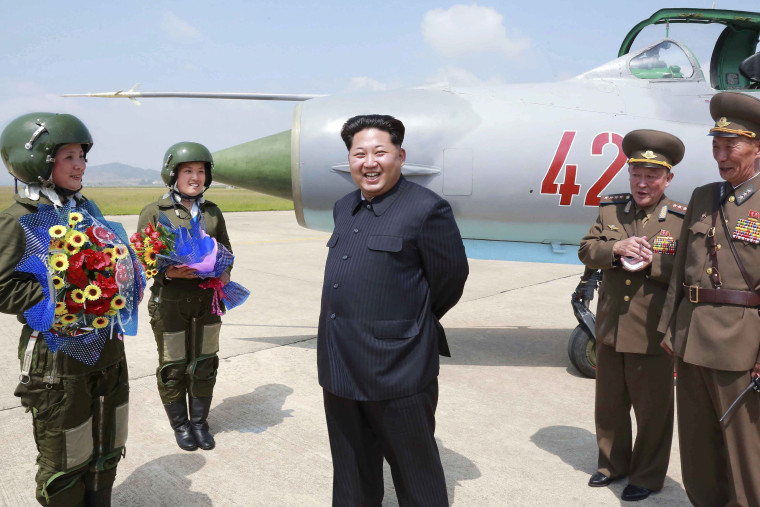 North Korea fired three ballistic missiles that flew between 300 miles and 360 mile into the sea off its east coast, according to South Korea's military.
"The drill was conducted by limiting the firing range under the simulated conditions of making preemptive strikes at ports and airfields in the operational theater in South Korea where the U.S. imperialists' nuclear war hardware is to be hurled," KCNA said.
It added the launches "once again examined the operational features of the detonating devices of nuclear warheads mounted on the ballistic rockets the designated altitude over the target area."
Lee Chun-geun, a scientist at South Korea's Science and Technology Policy Institute, said that the North Korean missiles were believed to be carrying warheads, which contain trigger devices but not plutonium or uranium, to see whether those warheads could detonate properly.
The launches were the latest in a series of weapons tests North Korea has carried out since Kim in March ordered tests of a nuclear warhead explosion and ballistic missiles capable of carrying such warheads.
Pyongyang said it conducted a similar test of a warhead-detonating device when it fired a submarine-launched missile in April.
North Korea is pushing to manufacture a warhead small enough to be placed on a long-range missile that can reach the continental U.S., but South Korean defense officials say the North doesn't yet have such a miniaturized warhead. Some civilian experts, however, believe the North has the technology to put warheads on shorter-range missiles that can strike South Korea and Japan.
The three reported launches came as North Korea loudly criticized the planned deployment of an advanced U.S. missile defense system in South Korea.
Late on Tuesday, North Korean state media called U.S. Ambassador to South Korea Mark Lippert a "mentally deranged hooligan" and "a heinous war maniac" for flying in a U.S. fighter jet earlier this month.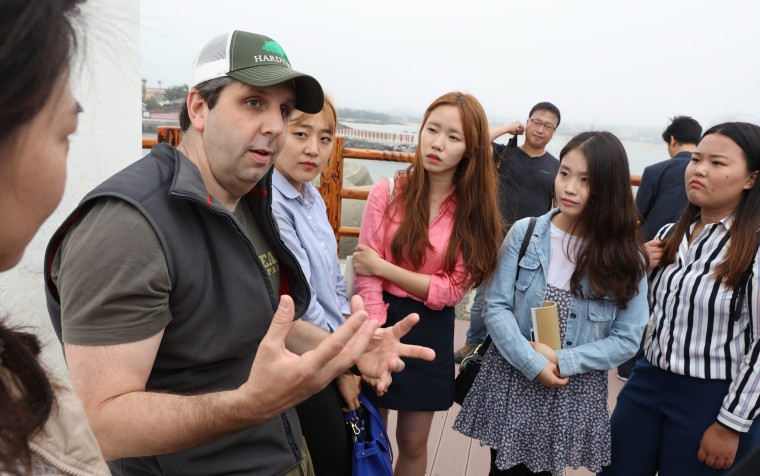 Reclusive North Korea occasionally publishes insults of U.S. and South Korean officials.
The U.S. Air Force said Lippert flew in a familiarization flight in an F-16 on July 12 to gain better understanding of the U.S. and South Korea's joint defense against North Korea.
The North and the rich, democratic South are technically still at war because their 1950-53 conflict ended in an armistice, not a peace treaty. The North regularly threatens to destroy Japan, South Korea and the South's main ally, the United States.