BEIJING — North Korea's leader Kim Jong Un says his country has developed a hydrogen bomb, but senior defense and intelligence officials poured cold water on that claim Thursday in interviews with NBC News.
There is no evidence that North Korea has made such a weapon, they said. And while the communist country has some level of nuclear capability, that does not mean they have succeeded in building a working atomic bomb.
A short time later, the White House also expressed doubts, saying their intelligence "calls into serious question those claims."
The official Korea Central News Agency reported Kim's claims as he toured the Phyongchon Revolutionary Site and touted the feats of his late father Kim Jong Il and grandfather Kim Il Sung.
The work of Kim Il Sung "turned [North Korea] into a powerful nuclear weapons state ready to detonate a self-reliant [atomic] bomb and [hydrogen] bomb to reliably defend its sovereignty and the dignity of the nation," KCNA quoted Kim Jong Un as saying.
Also known as a thermonuclear bomb, a hydrogen bomb produces a much stronger blast than the atomic bombs that leveled Hiroshima and Nagasaki during World War II.
North Korea carried out tests to set off nuclear devices in 2006, 2009 and 2013, for which it has been subject to United Nations sanctions banning trade and financing activities that aid its weapons program.
Other experts and neighbors also reacted to the North Korean claims with caution.
China's government had seen the report but offered no comment on whether or not it was credible.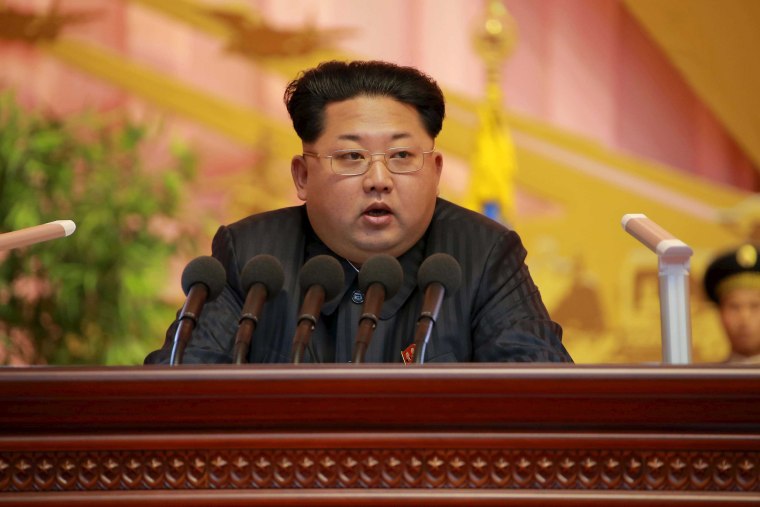 "The situation on the Korean peninsula is very delicate, complex and fragile," Chinese Foreign Ministry spokeswoman Huan Chunying told reporters. "We hope all concerned will make effort that contributes to peace and stability."
China is a close ally of desperately poor and reclusive North Korea.
South Korea's Defense Ministry said they, too, had no intelligence on their neighbor's hydrogen bomb claim.
"We are closely monitoring and tracking any and all of North Korea's nuclear activities," a defense ministry added. "So far, we have not noticed any unusual movements or activities."
North Korea has remained technically at war with South Korea since a 1950-53 conflict ended in a truce. And it has repeatedly threatened to destroy the South, as well as the United States.
Zhang Liangui, a North Korea expert based at the China's Central Party School who once studied at Kim Il Sung University, said he doubted North Korea has the ability to develop a hydrogen bomb.
Related: Historic North Korean Parade Shows Kim Jong Un's Military Might
"They have not even conducted any single test and now they make this claim — there's no way for us to believe it is true," he told NBC News. "Their purpose could be to pressure the international community. Their main aim is to demand the international community to recognize the country as a nuclear state, and to further stress they will not abandon the nuclear weapons."
In April 2014, U.S. intelligence officials told NBC News they believed the North had between a dozen and "a few dozen" missile-deliverable weapons.
The North wants to be accepted as a nuclear weapons state to help it gain stature in negotiations with the U.S. A successful test would — at least in Pyongyang's eyes — bolster that argument, they added.