SEOUL, South Korea — A university privately funded by Christian groups in the West is at the center of growing tensions between the U.S. and North Korea following the detention of second American citizen who works there.
Kim Hak Song was detained on Saturday. KCNA, the state-run news agency in North Korea, said he was being held on charges of committing "hostile criminal acts" against the country.
Kim manages a farm run by the agriculture department of the Pyongyang University of Science and Technology (PUST).
Earlier this month, American colleague Kim Sang-duk, who is also known as Tony Kim, was arrested on similar charges. He is a faculty member at PUST.
Few details have been released about why the men are being held, and whether the two cases are connected. Kim Jong Un's government is also holding two other Americans.
Related: North Korea's 'Hostage Diplomacy' Has a New Aim
"It's hard not to relate it to what's going on in U.S.-North relations right now and we are at a peak," John Delury, associate professor of Chinese studies at Seoul's Yonsei University, told NBC News. "If there is some political motivation, it's that the detentions could be a pretext for President [Donald] Trump to send a high-level envoy to Pyongyang to get them out."
PUST is a modern facility that is located south of the capital. It opened in 2010 with 50 students.
According to its website, offers studies in agriculture, engineering, foreign languages, and international finance.
Its mission? Excellence in education "bringing illumination to the Korean people and the world."
"I don't know why they arrested him."
The $35 million project was funded with donations mostly from church groups in the United States, South Korea and Europe.
The BBC's "Panorama" program visited the school in 2014, and reported that the 500 or so students are hand-picked by the regime in Pyongyang to receive a Western-style education.
Drawn from the country's elite, they pay no tuition and classes are taught in English by a faculty that is predominantly Christian. The staples of North Korean traditions remain: patriotic songs, marching drills, praise for leaders.
Korean-American businessman James Kim, whose Korean name is Kim Chin-kyung, was the university's president until March 31. He also holds a U.S. passport and Chinese citizenship, and is known for extensive missionary work as an evangelical Christian.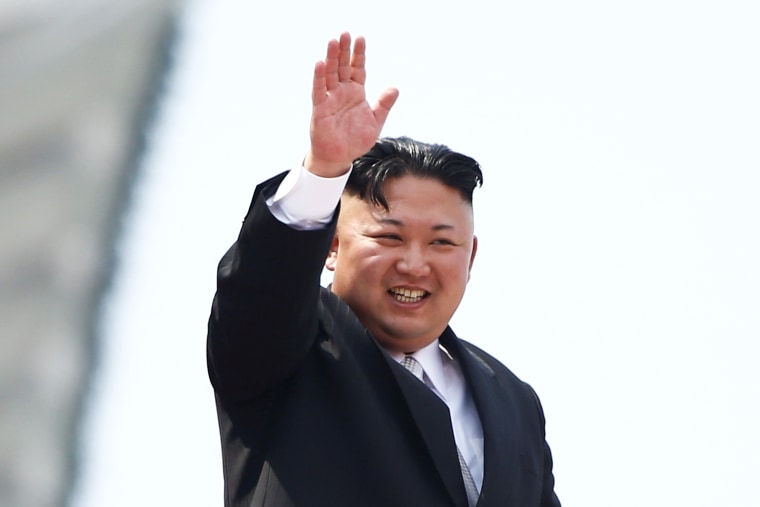 As a 15-year old, James Kim fought in the Korean war, telling the Christian Science Monitor in 2010 that "I told God that if I survived, I would return to love my enemies."
That chance presented itself in 1998, when James Kim, who had moved to the United States in the 1970s, was on a trip to North Korea. He was arrested and accused of being an American spy, and threatened with execution.
He begged for leniency, and then reportedly made a deal with Kim Jong Il, the late father of the country's current leader, that if his life was spared he would bring high-quality education to North Korea.
"PUST was sort of a breakthrough," Delury said. "They are people who probably really believe in a cause … this very basic level type of North Korea engagement with a society that is extremely isolated."
All professors at PUST are volunteers, according to an official.
Related: North Korea Accuses CIA of Trying to Assassinate Kim Jong Un
In an interview with NBC News, James Kim said Kim Hak Song is a China-born father aged in his 50s who had spent about a decade living in the U.S.
"I don't know why they arrested him," he added.
PUST confirmed to NBC News that Kim Hak Song, who had been doing agricultural development work at its experimental farm, had been detained but declined to say much more.
"We understand that this detention is related to an investigation into matters that are not connected in any way with the work of PUST," an emailed statement added. "Therefore, we cannot comment on anything."
It added: "Life on campus and the teaching at PUST is continuing as normal."