PYONGYANG, North Korea — The gleaming new Pyongyang airport that greeted me turned out to be symbolic of what I did not expect to see and feel in the capital of North Korea.
I had been invited on a guided media tour to witness celebrations for the North Korean ruling party's 70th anniversary. I imagined I'd find a city suspicious of outsiders and hostile to change much like the Beijing I moved to in the 1970s, as China was still under the spell of Mao's anti-Western Cultural Revolution.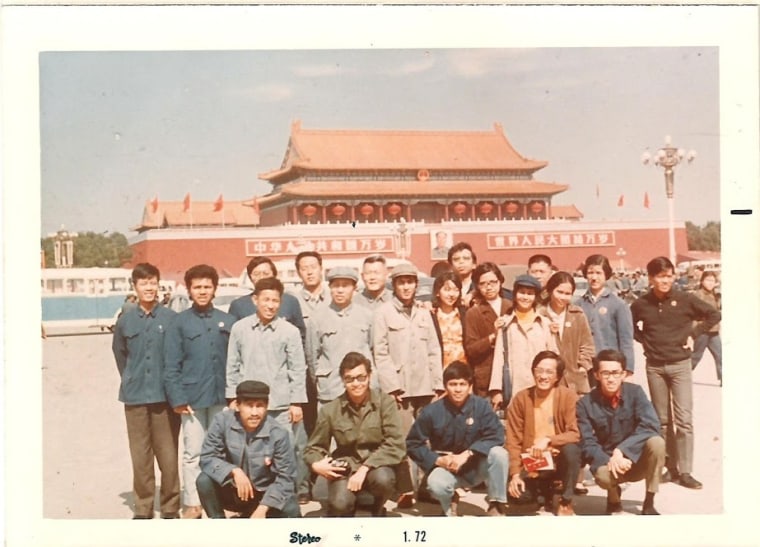 Instead, my first visit to Pyongyang felt a lot more like Beijing in the 1980s, when China was on the cusp of dramatic reform. The impression I got was not so much that people in Pyongyang were distrustful of the outside world as that they were taking tentative steps to welcome it in.
Our reception at the airport involved a strict inspection of our TV camera gear to insure we weren't bringing in any unauthorized radio or transmission devices.
The officers, we were told, also were on the lookout for "harmful" materials — like copies of "The Interview," a Hollywood satire which caricatured their authoritarian leader Kim Jong Un and chronicled a fictional assassination plot. In December, the FBI said it had evidence a hack attack targeting Sony Pictures Entertainment that threatened to derail the film's release and made public emails that embarrassed top-level executives was carried out by the North Korean government. The U.S. subsequently imposed sanctions against North Korea over the incident.
My laptop computer was taken to a separate desk for inspection.
"Any movies inside?" one officer asked. "No," I said. "OK, go." The officer didn't even open my laptop — he trusted me at my word.
"We'd welcome celebrities, NBA stars like Michael Jordan or Scottie Pippen"
That welcoming attitude became even more evident after we met our two guides, English major graduates of the Pyongyang Institute of Foreign Languages who we were introduced to as Mr. Kim and Mr. Jang. Even as minders, they proved to be important sources for understanding the country's developments.
Although an ancient capital, the Pyongyang I saw is relatively young. Most of Pyongyang was flattened during the Korean War and the city boasts many new buildings.
As we approached our hotel, we saw an impressive row of modern high rises facing the Taedong River which flows through the city.
"My housing is like that," Kim said later. He is due to be married next month, and told us the government already has planned an apartment for him and his wife.
We'd heard that an embryonic market — surprising for a Communist society — was emerging amid Pyongyang's housing boom, with people trading houses and making profits.
"Yes, that's true," said one of the minders assigned to our media delegations.
There were other surprises in store for us on our visit — namely one senior Foreign Ministry official who would join us for free-wheeling conversations and fond reminiscing about his time in the U.S.
Mr. Pak had high hopes and goals for promoting North Korean tourism and investment.
"We'd welcome celebrities, NBA stars like Michael Jordan or Scottie Pippen," he said. "Maybe we could invite the U.S. women's soccer team to play with our women's team, both are strong teams."
Pak said his government has been trying to invite Coca-Cola to set up a bottling plant in Pyongyang.
"So far, no success," he said, blaming the effects of sanctions over North Korea's nuclear and missile program.
Pak's familiarity with American culture — and celebrities — was unusual, but then he'd seen it up close. He spoke warmly about the five years he spent living with his family in New York while he worked at North Korea's United Nations Mission.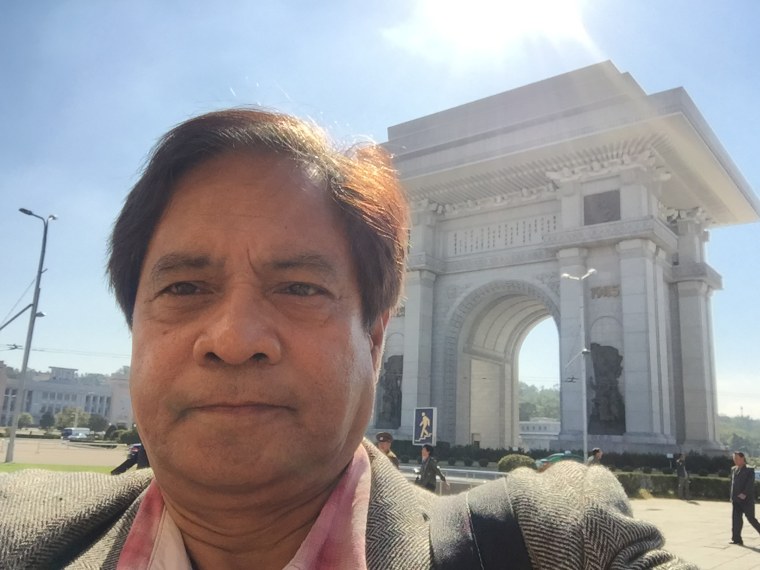 He'd beam with pride when talking about his son who speaks "American English" and graduated from a U.S. high school. Pak said his son was the first student from North Korea to have gained admission into a U.S. University — Syracuse — but couldn't apply for a visa because he was the son a diplomat from what is considered a "hostile country."
"Despite the disappointment, my son is still proud of his record," he said.
Pak's optimism about tourism, investment and openness was reflected in many interactions I had while in the North Korean capital.
To be fair, we saw what the North Korean officials wanted us to see — we were accompanied everywhere by minders — but it was impossible to ignore the undeniable signals of widespread yearning for change and better lives.
I felt it at concerts, performances, in the Metro and on the streets of the city.
The people of Pyongyang — insulated as they are — didn't seem fazed by the horde of foreigners in their midst, much like the people of Beijing getting used to the increasing numbers of foreign visitors as China began opening up in the 1980s.
One afternoon outside Pyongyang's dolphinarium, families, friends and couples lingered and snapped smiling photos with their cameras.
Using hand gestures, I asked a group of young men if I could take their photo. They laughed in amusement and obliged, lining up and showing off with gusto — proud and friendly.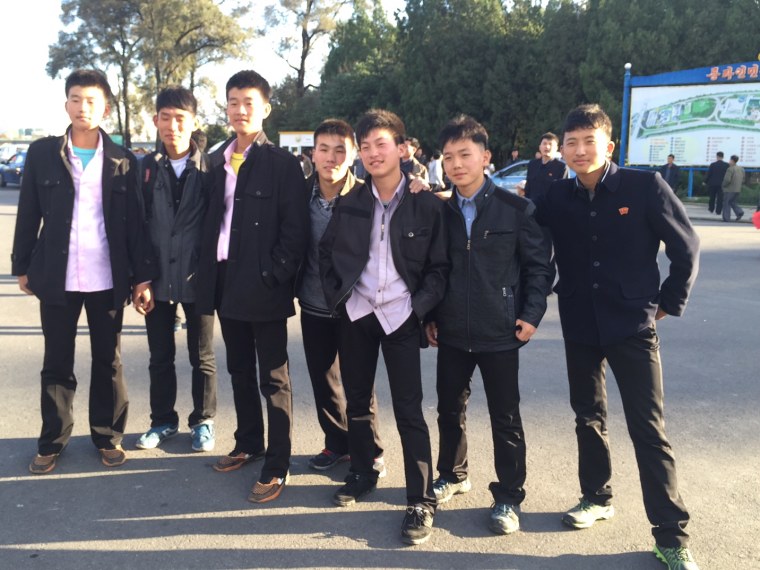 Still, that's not to say that Pyongyang was all smiles: signs of shortages and poverty were evident everywhere. People walk a lot, vehicles are few, and there's an electricity shortage.
North Korea is operating essentially on a wartime economy as a result of punitive sanctions and a harsh security environment resulting from its nuclear ambitions.
That could explain one key difference I observed between Pyongyang today and 1980s Beijing.
China was able to launch the reforms of the 1980s partly thanks to warming ties with the West as part of efforts to counter a Soviet threat. Pyongyang, though, is still effectively in a state of semi-war. The threat is still real, so the options for loosening up aren't as real as they were to Beijing at a similar stage.
Still, my short visit was somewhat transformative at a personal level. Given the shortages, I became more conscious of conserving enery and would ensure all lights and devices were shut off every time I left my hotel room.
Inadvertently, I was helping Pyongyang to look even more miserably dark — compared with brightly lit cities in rival South Korea — when viewed from outer space at night.