The surprise release this week of American college student Otto Warmbier from a North Korean prison has come at an otherwise fraught time between the isolated nation and the United States.
Since President Donald Trump took office in January, North Korean leader Kim Jong Un has ordered roughly nine missile or weapons-related tests — in defiance of international pressure to end such provocative actions.
While 22-year-old Warmbier's return to Ohio after 17 months in custody was celebrated by his family, doctors at the University of Cincinnati Medical Center revealed Thursday that he remains in a state of "unresponsive wakefulness" — meaning he has reflexes but is not considered conscious.
What happened to the study abroad student following his arrest in 2016 over an alleged "hostile" act is shrouded in mystery. But his condition is raising concern for the remaining three known Americans who are currently detained in North Korea, and whether Warmbier's freedom signals something larger — such as more releases or even an easing of the two countries' relations.
Who are the three Americans detained by the North Koreans?
Two of them are academics, and neither appear to have gotten a trial yet: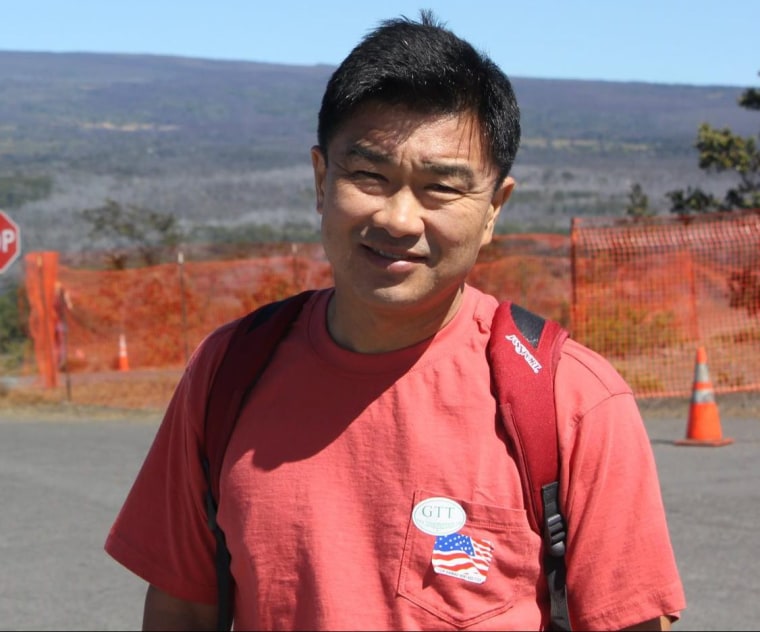 Tony Kim, also known as Kim Sang-duk, was detained on April 23. Kim had been working at China's Yanbian University of Science and Technology, located on the Chinese border with North Korea, for "many years" when he was arrested, the school said. Kim, in his 50s, previously worked as an accountant in Los Angeles. He was apprehended while trying to leave the country from Pyongyang Airport, but there were no details on why.
Kim Hak-song, also known as Jin Xue Song, was detained on May 6. Kim was working at Pyongyang Science and Technology University when he was held for "hostile acts against the republic," according to the state-run Korean Central News Agency. He was also taken into custody while trying to leave the country.
A third American citizen was first detained in 2015.
Kim Dong-chul, 64, was sentenced last year to 10 years in prison for espionage and subversion. He told reporters that he had spied for South Korean intelligence authorities in order to bring down the North Korean regime; it was unclear whether that apparent confession was coerced. He is reportedly a naturalized U.S. citizen born in Korea but previously living in Virginia.
What's the likelihood any of them could be released soon?
Warmbier faced as much as 15 years of hard labor as part of his sentence.
Regardless of his physical condition, experts say he would have probably been released early anyway if the past is any indication. Previously, it has taken a high-profile American official to visit North Korea to bring about progress.
American Kenneth Bae was freed in 2014 after almost two years of a 15-year hard labor sentence for unspecified "hostile acts." His release came after James Clapper, then-director of national intelligence under the Obama administration, made a stop in Pyongyang.
Bae was released with another American, Matthew Todd Miller, who had served less than two months of his six-year sentence.
Related: North Korea's 'Hostage Diplomacy': Kim Uses Detained Americans as Leverage
Warmbier was let go upon Joseph Yun, the U.S. State Department's top official on North Korea, flying to Pyongyang.
"It was made clear to Mr. Yun that there was an opening, and who wouldn't take that opening?" a senior State Department official told NBC News. "Think about the number of times that we are able to engage with North Korea face to face on anything, and we had four Americans over there."
But when asked whether any sort of change in Warmbier's health status was what prompted North Korea to allow his release, the official said they were unaware.
North Korea experts say Kim Jong Un appears keen on engaging in "hostage diplomacy" — using detained Americans as leverage and even as human shields in the event the U.S. is thinking about launching an attack.
"North Koreans know that human rights matter to the U.S. and that the Americans are aggressive in protecting their people," An Chan Il, president of the World Institute for North Korea Studies and a former defector, previously told NBC News. "North Korea considers detaining an American a measurably successful move."
What is the State Department's take on why Warmbier was freed?
State Department spokeswoman Heather Nauert told reporters Thursday that Yun did travel to North Korea with a medical team to conduct "several hours of discussions."
But she denied that "negotiations" were involved: "A negotiation implies that we are willing to give up something in exchange for something in return. This was not a negotiation, this was bring back, we want to come get our guy."
Nauert said earlier this week that the State Department hopes to get the three other Americans currently in custody home "soon," although a timetable remains unclear.
She confirmed that Yun also made "contact" with those Americans.
Scott Snyder, director of the Program on U.S.-Korea Policy at the Council on Foreign Relations, cautioned that Yun's contact with them doesn't mean the relationship between North Korea and the United States is taking a turn for the better.
"The reported meeting is encouraging, but the absence of additional information and the special circumstances surrounding the Wambier case make it difficult to speculate on future releases or on the possibility that Yun's unusual visit to Pyongyang might lead to the release of other detainees as a step toward further (U.S.-North Korea) dialogue," he said.
What are the health conditions like for prisoners in North Korea?
It continues to be poor, according to the United Nations Human Rights Council.
Warmbier's parents first told The Washington Post and The Associated Press that their son had been in a coma since March 2016 — the same month he was convicted. They said the North Koreans claimed botulism and a sleeping pill caused his condition, although doctors in Cincinnati later found no evidence of botulism.
"His case serves as a reminder of the disastrous implications of the lack of access to adequate medical treatment for (North Korean) prisoners," U.N. human rights investigator Tomás Ojea Quintana said in a statement.
The U.N. says little is known about prison labor facilities in North Korea, but a 2014 inquiry found that "thousands of people" were subject to inhumane conditions and torture.
Bae in his 2016 memoir, "Not Forgotten," chronicled how he was forced to work on a soybean farm and lost 30 pounds, suffering from health problems, including diabetes, an enlarged heart and back pain. According to The New York Times, the North Koreans went as far as trying to bill him $300,000 for his hospital expenses as one of the conditions for his release — that was later dropped.
North Korea is believed to operate up to five political prison camps where they hold those convicted of the most serious crimes, according to the U.N.
Ojea Quintana said North Korean officials are supposed to adhere to an international treaty from 1963 that guarantees basic human rights.
"Release on humanitarian grounds should always be considered when the person's health deteriorates to the point of putting their lives in danger, regardless of their crime," he added.