BERN, Switzerland — A teacher who believes Kim Jong Un was secretly his student has offered President Donald Trump advice before their looming summit: Prepare some punchlines.
Michel Riesen recalls the boy he knew as Un Pak as being obsessed with basketball when he attended a school in Bern, Switzerland. The 14-year-old also liked jokes — and even tolerated being teased.
"If I look back I see a friendly, gentle, young Asian boy," Riesen told NBC News, referring to the youth who is widely believed to have been Kim Jong Un, now the leader of nuclear-armed North Korea. "A teenager from next door."
Riesen was Un Pak's homeroom teacher in 1998 and also taught him German and math.
"He had a good sense of humor," Riesen said in his first English language interview. "We had a laugh with each other."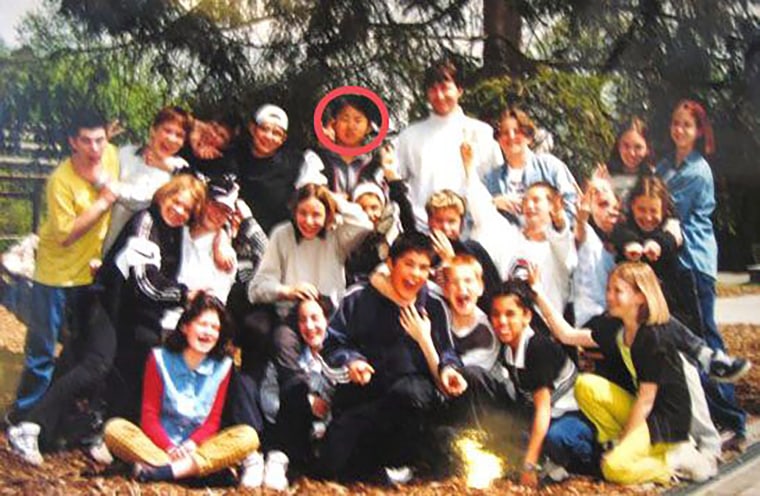 The boy often wore NBA jerseys and expensive Nike shoes, according to Riesen.
The teacher recounted once teasing the boy, who was then just known to be a North Korean citizen but is now thought to be the son of dictator Kim Jong Il, about his basketball skills.
"I said to him: 'Hey, you look already like a pro but there is still a way to go to play like a pro. It's not enough to look like a pro,'" he recalled.
He said Un Pak had "no problem" with such quips.
Riesen added that while some other students at Liebefeld-Steinholzli School were "as good as him or better" on the basketball court, Un Pak always played with "passion."
Riesen said Un Pak was a good student and that his overseas schooling left him with a good understanding of Western values.
"Democracy is part of our being here in Switzerland," Riesen said. "So for sure he came into contact with democracy."
The teacher said Un Pak never appeared to be accompanied by a bodyguard and walked to school on foot. The teen is believed to have learned English, as well as some German and French, during his time in Switzerland.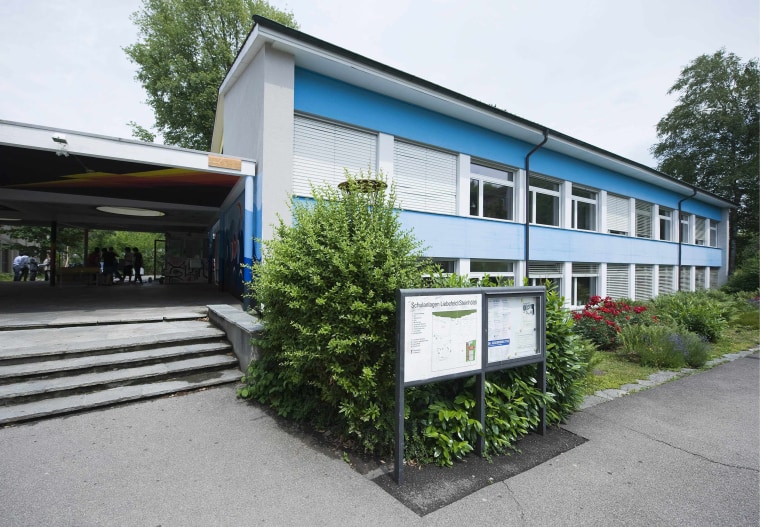 However, Riesen said the boy struggled to form close friendships with local children due to his lack of command of the Swiss-German language.
Asked what Trump should do when meeting Kim Jong Un face-to-face, Riesen replied: "Try to find the sense of humor."
In a statement to NBC News, the school said a North Korean teen attended from August 1998 until the autumn of 2000. "He had been registered as the son of an embassy employee," it added. "He suddenly left the school. The boy was well-integrated, diligent and ambitious. His hobby was basketball."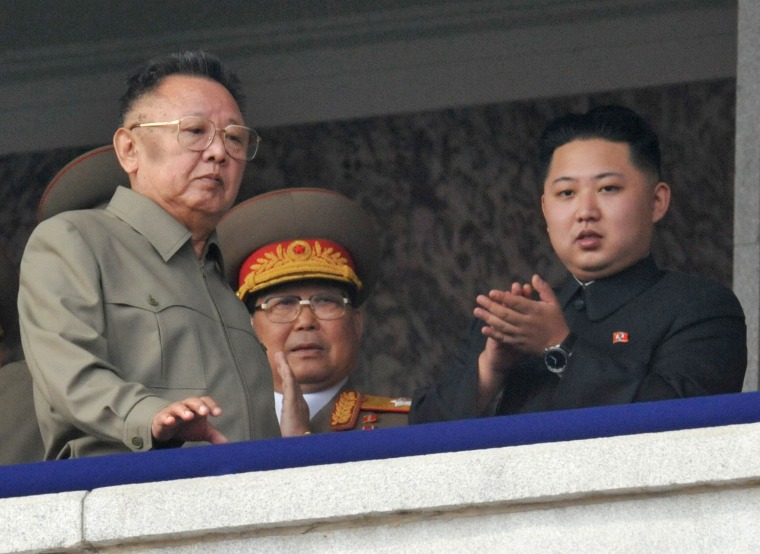 Kang Myung-do, a defector from North Korea and distant relative of Kim Jong Un, said it must have been difficult for the future ruler to live under a fake name in a foreign country with his parents thousands of miles away.
"He led a life in hiding," said Kang, who is now a professor at South Korea's Kyonggi University. "The stress he felt living like that must have been enormous."
Kang described Kim Jong Il, who died in 2011, as "really ruthless" and said he "emitted fear and used that fear to govern."
He suggested that it was important for Trump to remember that Kim Jong Un's father "was the one who influenced him the most."
Riesen says he often compares the actions of Kim Jong Un — who has repeatedly threatened to destroy South Korea and the U.S. — to the teen he knew during what seems like "another life."
"It's unimaginable" that Un Pak and Kim Jong Un are the same person, he added. "But he is."
Keir Simmons, Amy Perette and Serena Tinari reported from Bern, Switzerland. Stella Kim reported from Seoul, South Korea.