Tens of thousands of North Koreans were pictured on the streets on the same day tensions between the pariah state and the United States escalated following President Donald Trump's threats of "fire and fury."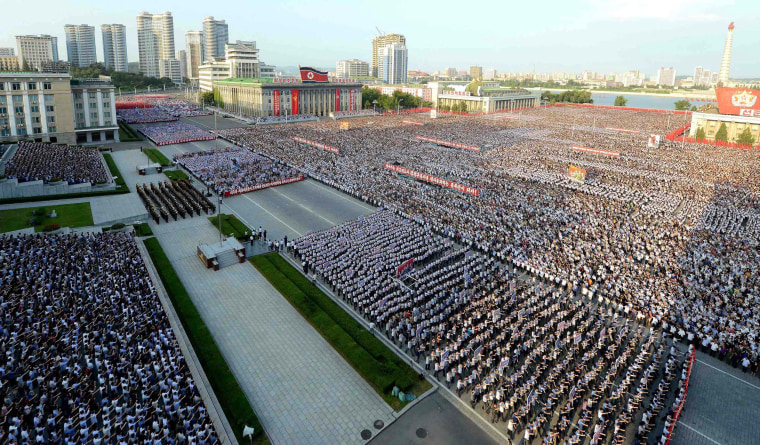 The North Koreans gathered for a massive rally at Kim Il-sung Square in Pyongyang on Wednesday, with photos showing citizens holding propaganda placards and waving their fists in the air.
North Korea officially dismissed President Trump's threats Wednesday, declaring the American leader "bereft of reason" and warning ominously that "only absolute force can work on him."
The images were released by North Korean state media KCNA. NBC News was unable to independently verify the date they were shot.