Gordon Lightfoot, Canada's answer to U.S. singer-songwriters who provided the soundtrack for baby boomers coming of age amid a countercultural revolution, died Monday, his publicist said. He was 84.
Lightfoot died at Sunnybrook Hospital in Toronto of natural causes, publicist Victoria Lord said.
On April 11, he announced the cancellation of his 2023 performance schedule in North America. A statement cited unspecified "health related issues," and it said he expected to recover.
Lightfoot accomplished a feat more rarefied in popular music today, essentially becoming a one-man act who performed his own critically acclaimed music, including his most noted mid-1960s songs, "Early Mornin' Rain" and "For Lovin' Me."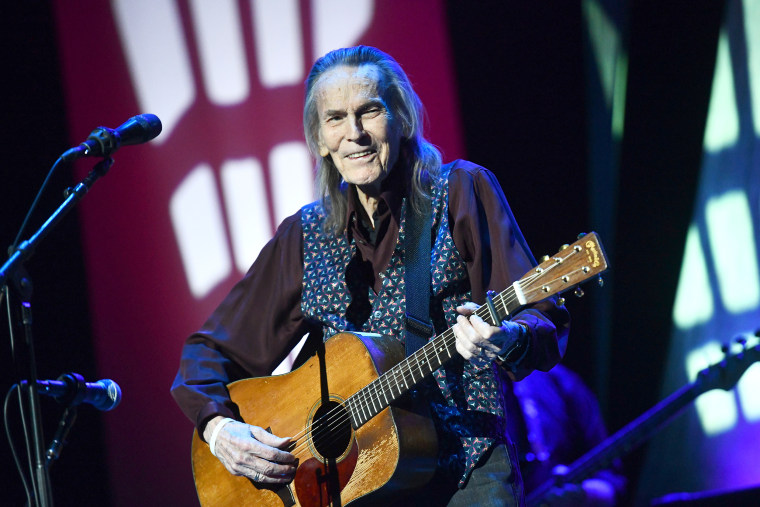 He wrote songs for Peter, Paul and Mary and Marty Robbins, and his 1968 album "Did She Mention My Name?" earned him his first Grammy nomination, for best folk performance.
There would be four other Grammy nominations, as well as induction into the Songwriters Hall of Fame in 2012.
He recorded five core albums for United Artists before he continued his career with Warner/Reprise from the 1970s through the 1990s. The 2012 release "All Live" represented his only live album since those original United Artists releases.
Lightfoot's easygoing but melancholy "Sundown" would be his only U.S. No. 1 hit, peaking in late June 1974 and spending 18 weeks on Billboard's Hot 100 chart.
In 2012 he appeared as the headliner at the Grammy Museum's "An Evening With" series in Los Angeles to talk about his epic narrative hit from 1976, "The Wreck of the Edmund Fitzgerald."
"It's a whole story unto itself, from start to finish," he said, "and it still goes on this day."
Some big names recorded or performed his songs. They included Bob Dylan, Elvis Presley, Sarah McLachlan, Barbra Streisand, Harry Belafonte, Jane's Addiction, Glen Campbell and Toby Keith.
His official biography even notes that house music icon Ultra Naté was joined by noted dance music performers Amber and Jocelyn Enriquez in recording a club version of his song "If You Could Read My Mind" in 1998.
Lightfoot was recognized early by his parents as having musical talent, and at age 12 he won a contest that allowed him to perform at Massey Hall in Toronto, which became a frequent tour stop.
He started out as a performer in barbershop quartets and then became a member of musical duos, but his time didn't come until he shed the other musicians around him and wrote prodigiously.
He tried to make his way in Los Angeles in the late 1950s, but he found success only after he returned to Toronto and embraced its folk music scene the next decade.
Lightfoot's rolling, guitar-based music, influenced by Dylan and the era's other folk artists, was equally as at home on radio alongside his fellow Canadian Anne Murray as it was next to the Eagles.
At least seven of his albums have been certified gold in the U.S., a designation that means sales of 500,000 or more.
In 2002, he suffered a near-death bout with illness but survived, according to his official biography, and he continued to record and perform.
The next year, the Office of the Governor General of Canada said Lightfoot, born in Orillia, Ontario, in 1938, was one of the country's most beloved musicians.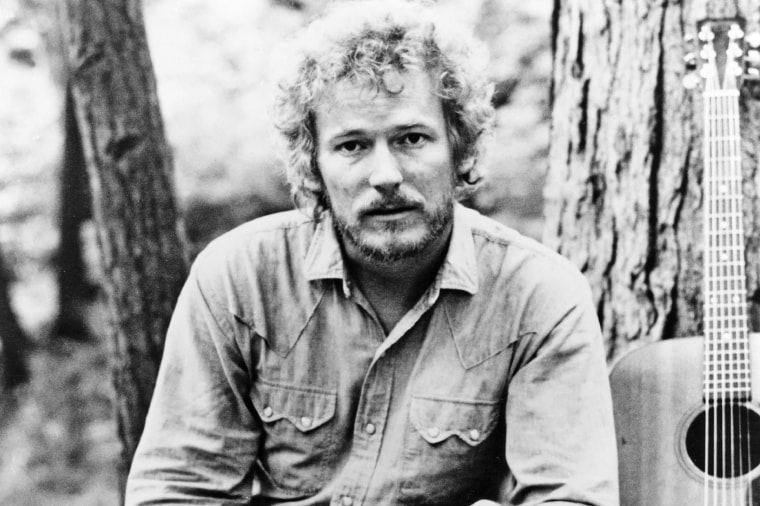 "Gordon Lightfoot has been telling our stories in song for over five decades," it said as part of an award under his earlier Order of Canada recognition. "He possesses a unique ability to blend contemporary urban music with our traditional roots. Genuine and reserved, he has a down-to-earth style that defies categorization."
On Monday night, Canadian Prime Minister Justin Trudeau called Lightfoot one of the country's greatest singer-songwriters.
"Gordon Lightfoot captured our country's spirit in his music — and in doing so, he helped shape Canada's soundscape," Trudeau said. "May his music continue to inspire future generations."
Lightfoot is survived by his wife, Kim Hasse; his six children, Fred, Ingrid, Eric, Galen, Miles and Meredith; and several grandchildren, his publicist, Lord, said in a statement.