Larry Flynt, the controversial publisher who founded Hustler magazine, has died at age 78.
His daughter Theresa Flynt confirmed that she was with her father, alongside his wife, when he died Wednesday morning at Cedars-Sinai hospital in Los Angeles.
Flynt launched Hustler in the 1970s as a print extension of his adult club of the same name, which featured nude hostesses. As the pornographic publication grew in popularity, Flynt became the target of critics who called the magazine obscene.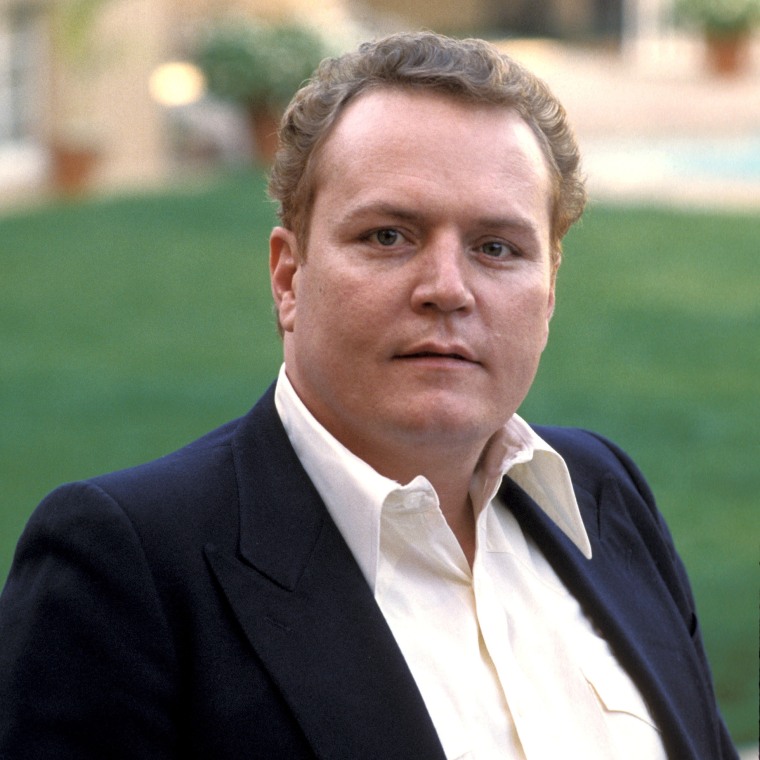 Flynt's legal battles over the content of his magazine are considered landmark free speech cases. Flynt fiercely defended his right to publish amid prosecution and threats against his life.
Flynt was shot in 1978 as he left the Gwinnett County Courthouse in Georgia, where he was facing trial on charges of distributing obscene materials. The attack paralyzed him from the waist down, and the judge declared a mistrial.
Joseph Paul Franklin, a serial killer and self-proclaimed white supremacist, claimed that he shot Flynt and lawyer Gene Reeves, although a shooter was never identified or convicted.
The Rev. Jerry Falwell sued Flynt in 1983 after Hustler published a satirical ad claiming that he had had a drunken, incestuous relationship with his mother in an outhouse. The parody was modeled after a real ad campaign for Campari, which included interviews with celebrities.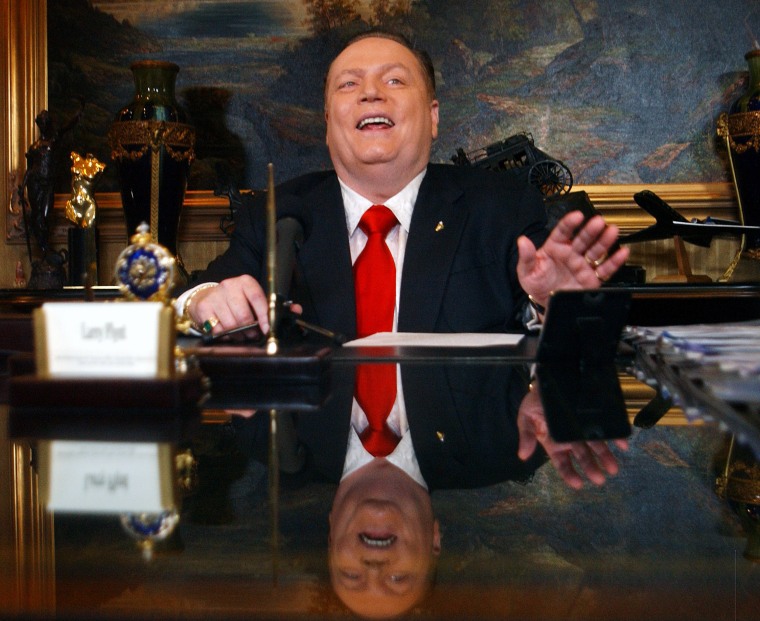 In what is considered a historic First Amendment case, Flynt appealed all the way to the Supreme Court and won. The justices agreed in a unanimous ruling that parodies of public figures are considered protected forms of speech and that Falwell could not seek damages for emotional distress.
"Were we to hold otherwise, there can be little doubt that political cartoonists and satirists would be subjected to damages awards without any showing that their work falsely defamed its subject," Chief Justice William Rehnquist wrote in his opinion.
Flynt's corporate empire, consisting of Larry Flynt Publications and Flynt Management Group, had humble roots. In the 1960s, he bought out a bar in Dayton, Ohio, where his mother worked and expanded it into a chain of adult clubs he called Hustler.
Hustler magazine initially began as a newsletter for his clubs, but it grew in popularity and scope into a rival for Playboy magazine. Flynt gained national notoriety, however, when he published nude photos of former first lady Jacqueline Kennedy Onassis taken by paparazzi.
His life has been the subject of films and books, including the 1996 biopic "The People vs. Larry Flynt." Woody Harrelson was nominated for an Academy Award for his portrayal of Flynt.