U.S. star skier Mikaela Shiffrin crashed out of the slalom section of the Alpine combined at the Beijing Olympics on Thursday, ending her last chance for an individual gold at these Games.
It was the third early exit in five events for Shiffrin, a two-time Olympic gold medalist who had been a favorite going into the Games.
Shiffrin skied a fifth-place performance in the downhill course of the Alpine combined. But she ran into trouble and fell during the slalom, the second of the combined event's courses. Shiffrin got up but did not finish the run.
"I just really selfishly wanted to have a good run of slalom down this hill, and yeah, I'll be left wanting there," she said after the race.
Switzerland's Michelle Gisin won gold in the Alpine combined. Wendy Holdener, also of Switzerland, won silver, and Italy's Federica Brignone won bronze.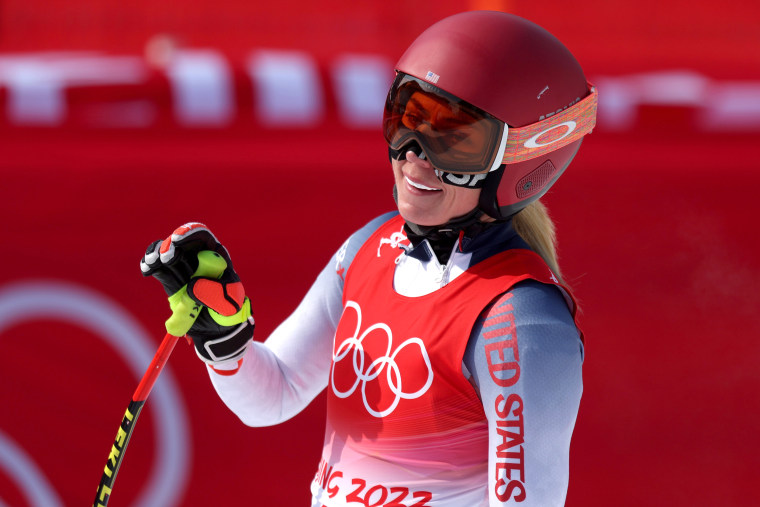 Shiffrin, who earlier had joked about making it past the fifth gate, said that she was relaxed and wasn't feeling pressure to win the gold in Thursday's combined event.
"I wasn't holding back, and I wasn't pushing too hard, and it still didn't work," she said later. "That's just annoying. That's just what it is."
Shiffrin suffered early and surprising setbacks when she skied out and was disqualified in giant slalom and slalom last week. The two events are her specialties and ones in which she has won two previous Olympic golds.
Her disappointment after her second early exit last week was on full display, and she later said she was second-guessing the last 15 years.
But Shiffrin came back, and she finished the next two races in speed events — the Super-G on Friday, where she placed ninth, and the downhill Tuesday, where she ended in 18th place. It was the first time she competed in either at an Olympics.
After finishing the Super-G, Shiffrin said "I proved to myself that I can still trust my instincts a bit, and that's really, really huge." Before it, she tweeted she was grateful for a chance to refocus on a new race.
In downhill training ahead of Thursday's Alpine combined, Shiffrin went fastest of the 14 skiers who started.
Shiffrin has won three Olympic medals. She won gold in giant slalom and silver in the Alpine combined at the 2018 PyeongChang Games, and she won gold in slalom at the 2014 Sochi Games.
She also has three World Cup overall titles, 73 career race wins and six world championship gold medals. She won the world championship gold in Alpine combined last year.
Thursday's combined was Shiffrin's final chance for an individual gold, but she still has an opportunity to add to her collection.
Shiffrin confirmed Tuesday she plans to compete in Saturday's team event.
Shiffrin reflected on the positives of the Beijing Games after Thursday's early exit in the combined. She said she's done some of the best skiing she's ever done at these Olympics, in training, in the downhill, and in the slalom.
"And on the race, in the moment when it counts, then I didn't make it to the finish. And that's ... that's never happened in my entire career," she said.
"So, I don't understand it, but there was so much positive that's happened in the last couple of weeks," she said.