How do you connect the current host of the Summer Olympics, Rio de Janeiro, and the next, Tokyo?
Send in Super Mario, of course — with a little political help.
To the delight of a crowd gathered at the Maracana stadium Sunday for the closing ceremonies of the Rio Games, a video showed Japan's prime minister, Shinzo Abe, who announces he won't make it to Rio in time. So Abe turned into the Japanese video game plumber Mario and then popped up in the flesh out of a huge green pipe in the stadium that he allegedly used as a shortcut to get from Tokyo to Rio.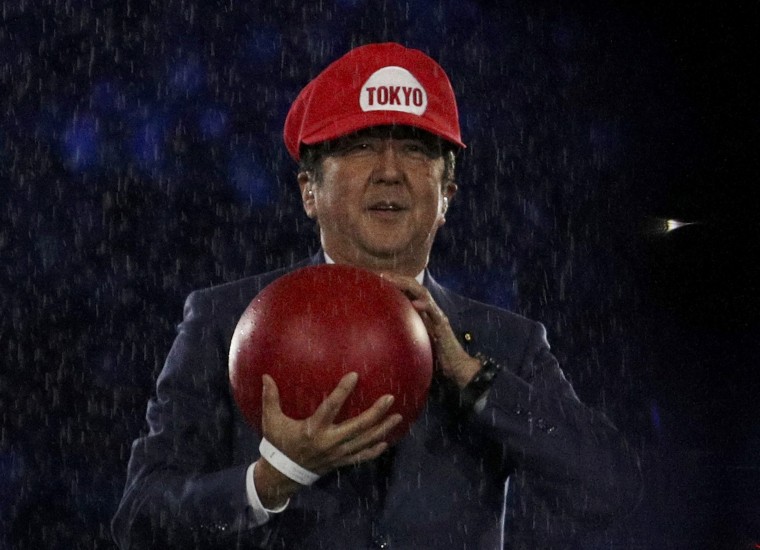 Mario and Abe weren't alone.
Tokyo, hoping to piggyback Rio's final moment in the Olympic spotlight to introduce its vision of the next games, also packed a video with Pac-Man, Hello Kitty and other manga and video game icons.
And Tokyo's new Gov. Yuriko Koike, the first woman to hold that job, accepted the Olympic flag from Rio Mayor Eduardo Paes.
During Japan's national anthem, 20 performers in illuminated dresses and aboard scooter-like devices rode in on a red field that gradually turned white until they were surrounding the red circle of the country's Rising Sun flag on a white field.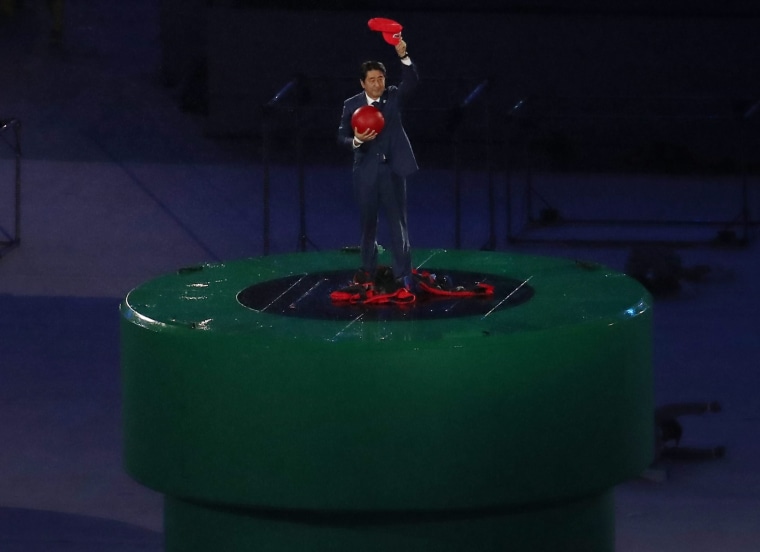 The antics were a hit on social media.