The U.S. women's soccer team was routed in its Olympic opener Wednesday by Sweden, the same opponent that knocked it out of the 2016 Rio de Janeiro Games.
The Swedish team beat the Americans 3-0, a devastating start for the reigning World Cup champions. The team had not lost a match since January 2019, but Wednesday's stunning upset before an empty stadium snapped that 44-game streak.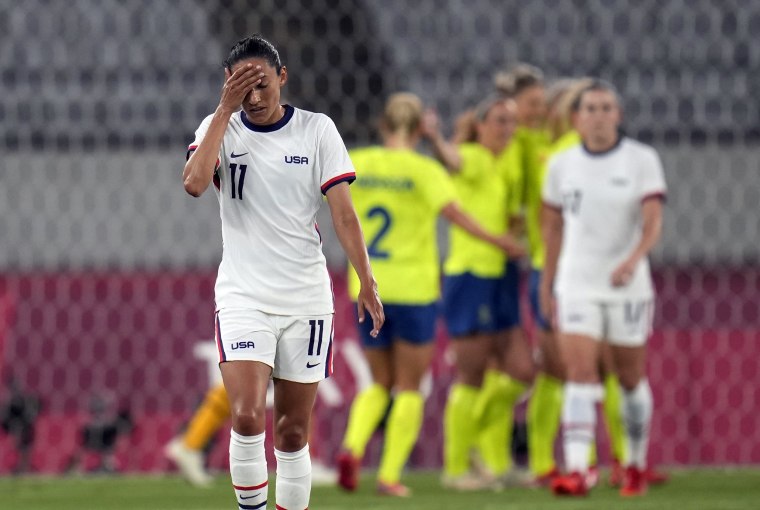 Stina Blackstenius scored a goal for Sweden in each half of the game, one in the 25th minute and another in the 54th. Lina Hurtig rounded out the game with a final goal in the 72nd minute, sealing the victory for the Swedes.
Ahead of the rematch, U.S. defender Becky Sauerbrunn said Tuesday that the 2016 loss to Sweden was "one of the worst results that the senior national team has had in a major tournament."
"From playing in that game I know how disappointed we all were," she said. "And for me, it has lit a fire."
After Wednesday night's game, Sauerbrunn said she believed the team could still bring home the gold.
"Bad night tonight, so we've got a lot of work ahead of us," she said. "But I have the faith that we can do it."
The U.S. came into the Tokyo Games hoping to become the first women's team to take Olympic gold after winning the World Cup. Wednesday's loss makes that more difficult.
The U.S. is set to play New Zealand on Saturday.