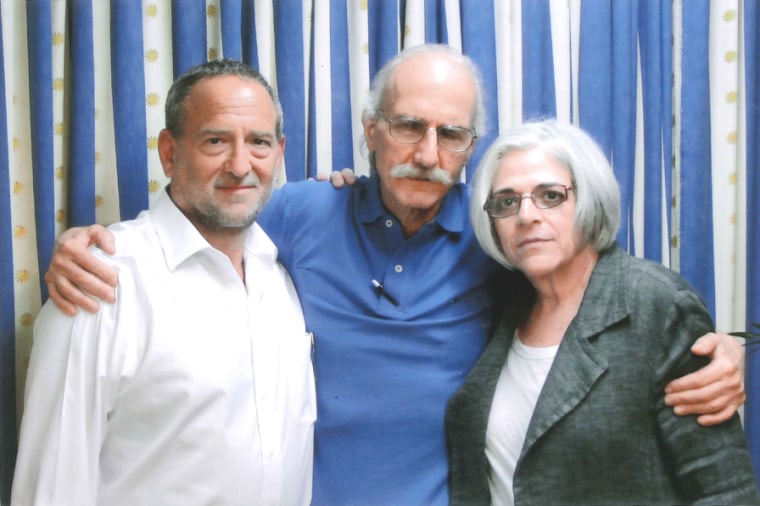 Alan Gross, the 64-year-old American contractor imprisoned in Cuba since 2009, has written a letter pleading with President Obama for his "personal involvement" to secure his release.
"With the utmost respect, Mr. President," wrote Gross, who was arrested in Havana four years ago today, "I fear that my government-- the very government I was serving when I began this nightmare-- has abandoned me."
The letter comes as Gross's wife, family and supporters stage a vigil outside the White House to mark the anniversary and call on President Obama to appoint a special envoy to negotiate for his release. His supporters have also released new photos of Gross in his Cuban prison, where he has lost 110 pounds, according to a family spokeswoman.  
Gross, working for an Agency for International Development contractor, was arrested on Dec. 3, 2009, and accused of smuggling sophisticated satellite and other telecommunications equipment to Cuba's tiny Jewish community. Gross has said he was only trying to increase internet access in Cuba. But he was convicted by a Cuban court in March 2011 of crimes "against the independence and territorial integrity of the state" and sentenced to 15 years.
Since then, he has lost more than 100 pounds in the Cuban p
The Cuban government has repeatedly said it is willing to negotiate Gross' release but has pressed the U.S. government to release four Cubans convicted of spying now being held in U.S. prisons.
Gross's lawyer, Scott Gilbert, today said his client is becoming "increasingly depressed" in his Cuban jail cell, where he is only allowed out for exercise one hour a day and a light remains on 24 hours a day.
Gilbert sharply criticized the Obama White House for not doing more to work for Gross' release. "From his perspective, they've done little or nothing," said Gilbert. "It's essentially laughable." He said while top Cuban officials have expressed a willingness to talk about Gross without preconditions, the U.S. has not responded to the offer. "As far as I can tell, nothing is effectively being done to obtain Alan Gross' release."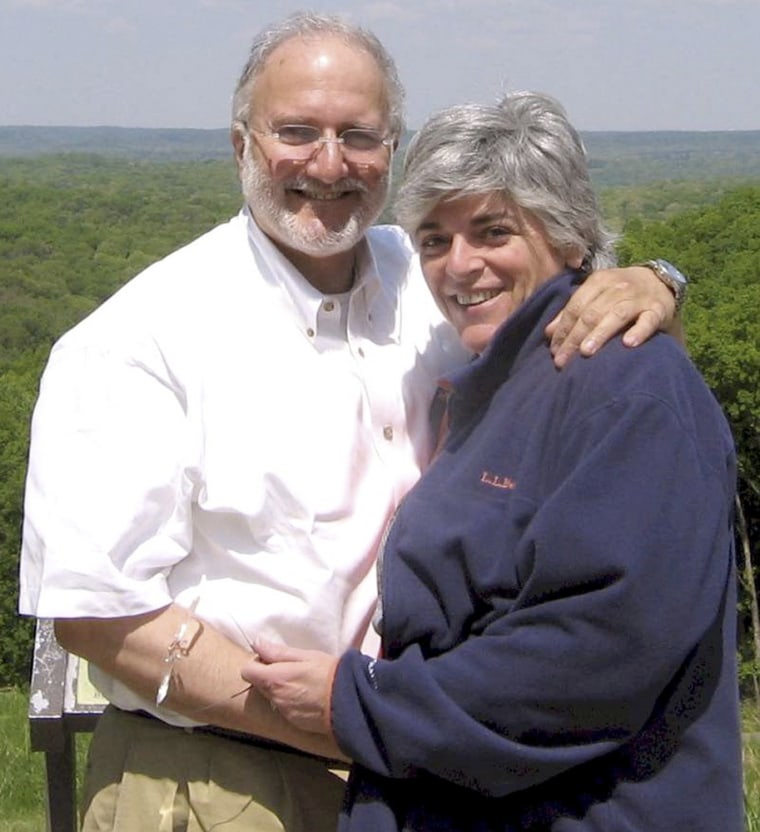 White House press secretary Jay Carney is expected to address the Gross case at today's press briefing. In a statement Tuesday, the White House called on the Cuban government to release him and said his continued imprisonment was an obstacle to U.S.-Cuba relations.
"Today is the fourth anniversary of Alan Gross' incarceration in Cuba," said a White House spokesman. "Cuban authorities arrested Mr. Gross on December 3, 2009, and later sentenced him to 15 years in prison for facilitating uncensored internet contact between a small, religious community on the island and the rest of the world."
"Mr. Gross is a 64-year-old husband, father, and dedicated professional with a long history of providing aid to underserved communities in more than 50 countries.  We reiterate our call for the Cuban government to release Alan Gross.  His detention remains an impediment to more constructive relations between the United States and Cuba."
More from NBC News Investigations: