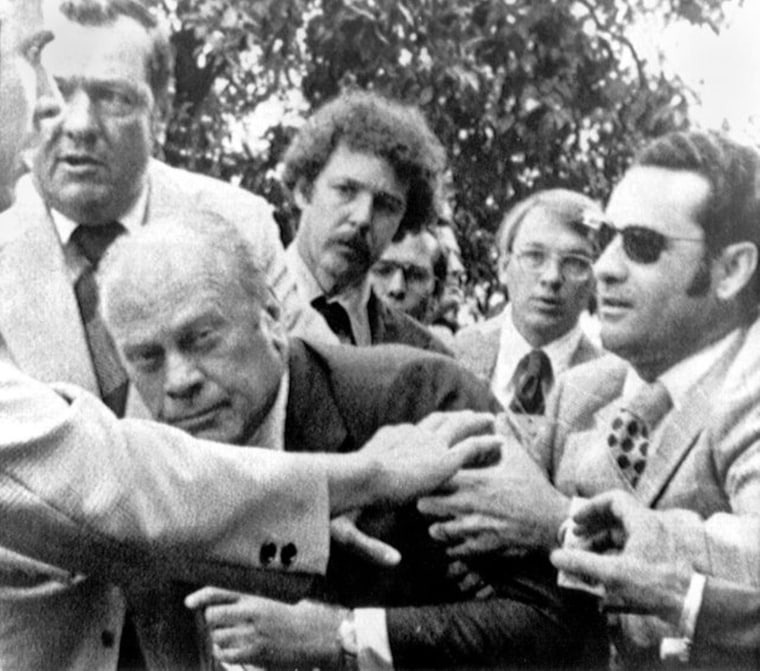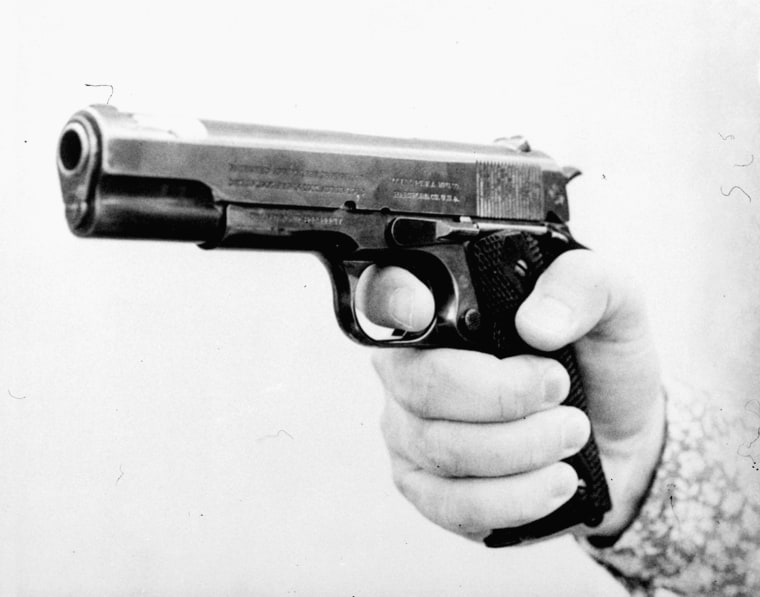 In video footage made public for the first time on Monday, President Gerald Ford recalls the moment a would-be assassin approached him in a crowded Sacramento park on September 5, 1975:
"It was simply the hand with the weapon in it, at a height between my knee and my waist, approximately," Ford said. He then described a frantic moment when a security agent seized the suspect and Ford was rushed away.
When asked if he saw the face of who was holding the gun, he answered, "No, I did not."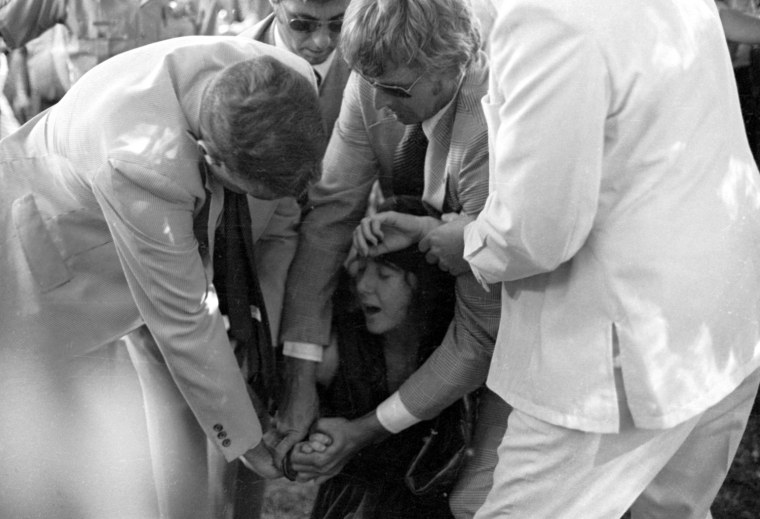 Lynette "Squeaky" Fromme, a Charles Manson disciple, was arrested and sentenced under a law covering assaults on U.S. presidents. She was released from prison in 2009.
A second woman fired a gun at Ford seventeen days after Fromme's attempt. Again, he was unhurt. He died in 2006 at the age of 93 — having become America's longest-living president.
Read the full story and watch the video of Gerald Ford's testimony.