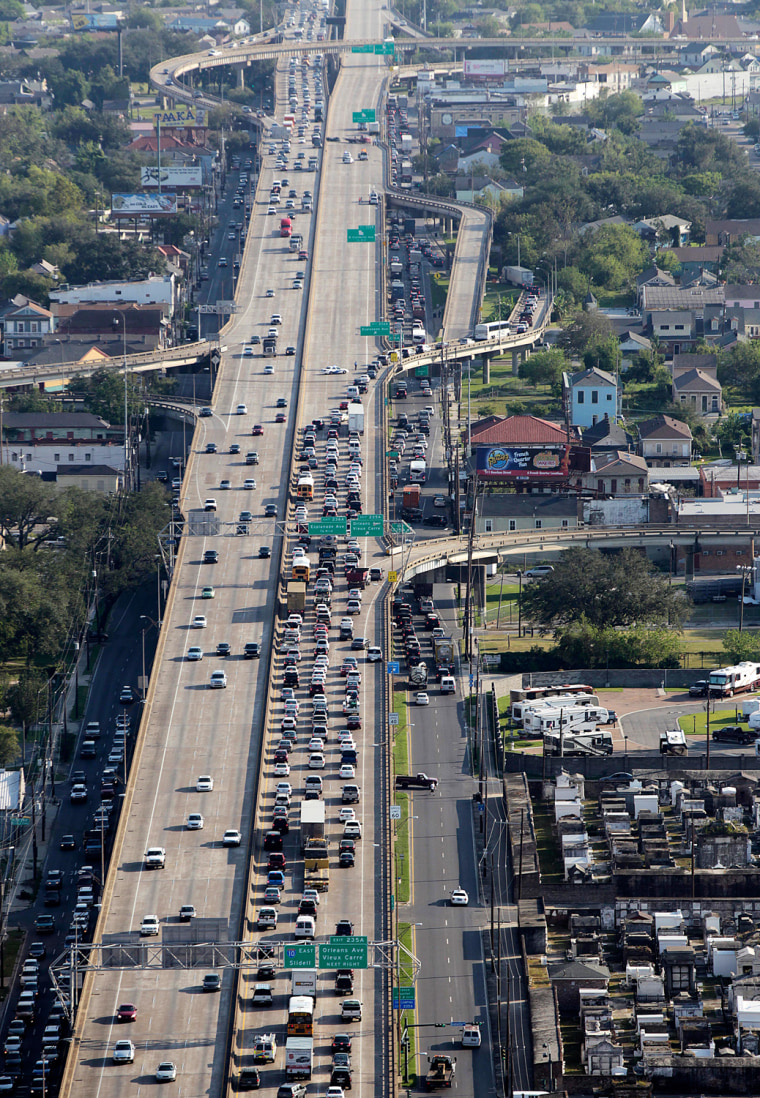 Of course wherever you're stuck behind some moron who can't pick a lane will seem like the state with the worst drivers in America, but only one can say it officially: The worst drivers in America are in Louisiana.
That's at least according to a statistical survey published Monday by CarInsuranceComparison.com, an auto insurance website.
And of course "reports" like this, often designed to drive publicity for a company, are released every day and usually amount to little, but CarInsuranceComparison.com took the extra step of publishing its methodology and its source data — all of it verifiable through the National Highway Traffic Safety Administration and state reports compiled by the National Motorists Association, a non-profit "drivers' rights" group.
The site looked at five key statistics over 2011 and 2012 and broke them down into ratios per 100 million miles driven — deaths, citations for traffic signal and seatbelt violations, citations for drunken driving, citations for careless driving and moving violations. 
The takeaway: Stay off the road in the South. The top (or worse) six states in the survey were all in the Deep South — and seven of the top 10:
Louisiana
South Carolina
Mississippi
Texas
Alabama
Florida
Missouri
North Carolina
Montana
North Dakota
Louisiana, to its discredit, was at the bottom the last time CarInsuranceComparison.com did the same survey, in 2011. It finished in the bottom five in all five categories this time.
It's a fine mess that's reflected in its insurance rates — Louisianans also pay the highest premiums in America, the independent industry site Insure.com reported in March.
The safest states (the survey includes the District of Columbia) were mainly in the Northeast and the Midwest:
Vermont
Utah
New Hampshire
Minnesota
Oregon
Maine
Connecticut
District of Columbia
Iowa
Massachusetts
CarInsuranceComparison.com's goal, of course, is to get you to buy auto insurance using its tools (search by ZIP code!). But the numbers reveal patterns that can be useful for transportation planners and drivers alike.
Almost all of the states at the bottom of the ranking are large and rural, many with little public transit and long distances between major population centers, while many of the safest states are smaller in size (though not necessarily in population), where people don't have to drive a long way to get anywhere. 
In other words, you're more likely to have to drive — and to drive farther — in Southern states with little bus and train service than you are in, say, Connecticut. That tracks with decades of analysis by academic and government transportation experts.
"For example, a small state with a major urban center, like Massachusetts, will have lots of residents, but many of them won't be getting behind the wheel, which helps skew the numbers in their favor," the report noted.
"Compare this to states that don't have a lot of public transportation," it said. "They're going to have higher traffic fatalities practically by default."