Sara Keagle, flight attendant and founder of theflyingpinto.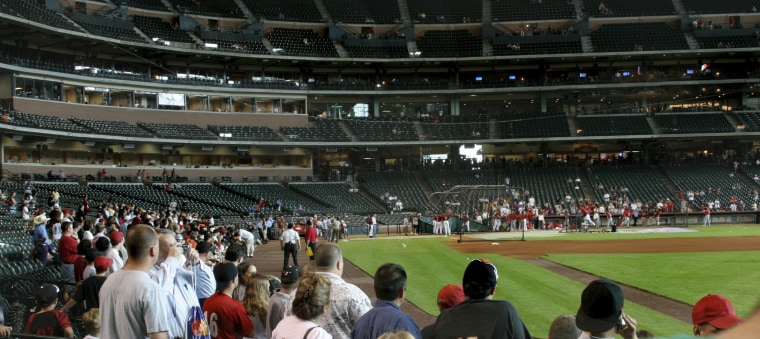 When you think of summer, Americana and family attractions, it's hard not to think about baseball! Packing up the family and going to a game creates wonderful memories that can last a lifetime.
But there are many other ways to enjoy the sport and learn about the American pastime, whether you are touring this summer or enjoying a staycation close to home.
For the ultimate experience, visit the National Baseball Hall of Fame and Museum in Cooperstown, New York. There you can learn more about your favorite baseball superstars and the history of the game than you ever thought possible. The museum also offers a free Friday night family film series, scavenger hunts for kids, and even an overnight family stay in the museum, complete with a midnight snack and kid-friendly baseball movie. Bonus: Throughout the summer, if you bring a minor league game stub from the 2014 season on a Friday, you will receive free admission.
Speaking of which, the minor leagues are a really affordable way to take the entire family out to the ball game. Most states have several minor league teams, so you'll have quite a few to choose from. Think about getting your friends and extended family involved and plan road trips around the game schedule. And your nose won't bleed in your seats: You'll be able to score prime real estate for a third of the price of the major league games.
But don't stop at seeing a game: Have you ever thought about taking a tour of your favorite baseball field? For example, Fenway Park in Boston, the oldest stadium in professional baseball, offers tours year round. And if your little baseball player has a birthday coming up, Fenway offers birthday packages that include 30 minutes of batting practice and souvenirs.
Would you like to play a baseball game with your family? There's one famous field out there where you can do just that: the movie site for the 1989 classic "Field of Dreams" is open to the public from April through November. You'll just need to bring your own bat, glove and ball when you make the pilgrimage to Dyersville, Iowa.
There are so many teams, stadiums and attractions to explore! The possibilities are endless. Where will you find your "Field of Dreams" this summer?