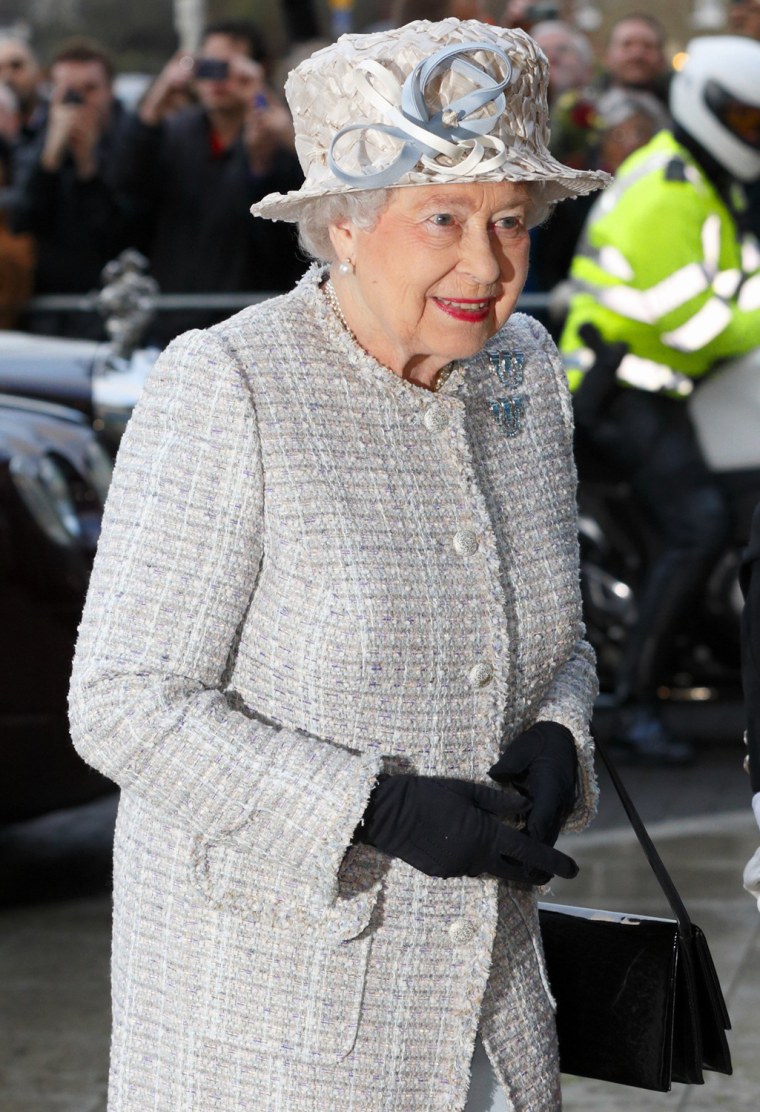 LONDON - British police guarding Queen Elizabeth were told to "keep their sticky fingers out" of nuts laid out for guests around Buckingham Palace because the monarch was irked about how many they were eating, a London court heard Thursday.
A memo was circulated to officers telling them to rein in their consumption because the monarch was miffed about the amount taken before the wedding of Prince Charles and Camilla, the Duchess of Cornwall, a jury at London's Old Bailey, the main criminal court, was told.
The revelations emerged at the trial of former top editors at Rupert Murdoch's now-defunct News of the World tabloid. They have been charged with phone hacking and other illegal activities, including the payment of public officials.  
News of the World royal editor Clive Goodman told his boss Andy Coulson about the incident in an email about possible stories he was working on in 2005, prosecutor Andrew Edis told the jury before reading them the message.
"(There is) something about the behavior of the police which has upset the Queen, who are apparently helping themselves to the nuts and the like that are left out at the Palace," Edis quoted the email as saying. 
Andy Coulson later became Prime Minister David Cameron's head of communications and stepped down as the allegations related to his previous job surfaced. 
The nuts laid out in advance of the royal wedding had been "scoffed by police," Goodman added, using a British slang for scarf. This prompted the memo to be sent to officers, he wrote. 
"The problem is the police on patrol eats the lot," Goodman wrote, adding that the notice was "telling them to keep their sticky fingers out." 
When laughter broke out among jurors and in the public gallery, High Court Judge John Saunders was quick to point out, "these are unproven allegations."
The email was read during the prosecution evidence against Goodman, 56, and Coulson, 45, who are accused of a range of offenses, including corrupting a Royal Protection Officer by paying him for copies of the internal palace phone directories. 
The pair are on trial with six other defendants associated with the tabloid, including former News International Chief Executive Rebekah Brooks, who along with Coulson, Ian Edmondson and Stuart Kuttner, denies charges of phone hacking. 
Brooks also denies charges of making corrupt payments to public officials and perverting the course of justice, among other charges. 
Her former personal assistant, her husband Charlie, 50, and News International head of security Mark Hanna all deny helping her to engineer a cover-up before she was arrested. 
The trial is expected to last well into 2014.