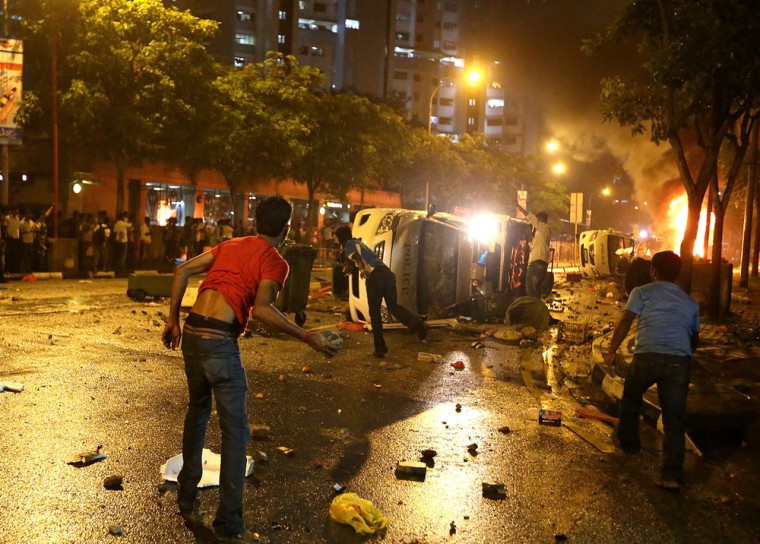 A crowd of around 400 people set fire to vehicles and clashed with police in Singapore late on Sunday after a man was hit and killed by a bus, the first major riot in the city-state for more than 40 years.
Police said they had arrested 27 suspects after the riot, which started after a private bus hit and killed a 33-year-old Indian national in the Little India area.
The riot is likely to fuel concerns about discontent among low-paid foreign workers. Last year, Singapore saw its biggest outbreak of labor unrest in years when around 170 bus drivers from mainland China went on strike illegally.
Singapore has not seen a riot of this scale since 1969, when Chinese and Malay residents clashed violently. The country has tough laws on rioting that carry a sentence of up to seven years in prison and possible caning. Read the full story.
Iceland police kill a man for first time in nation's history