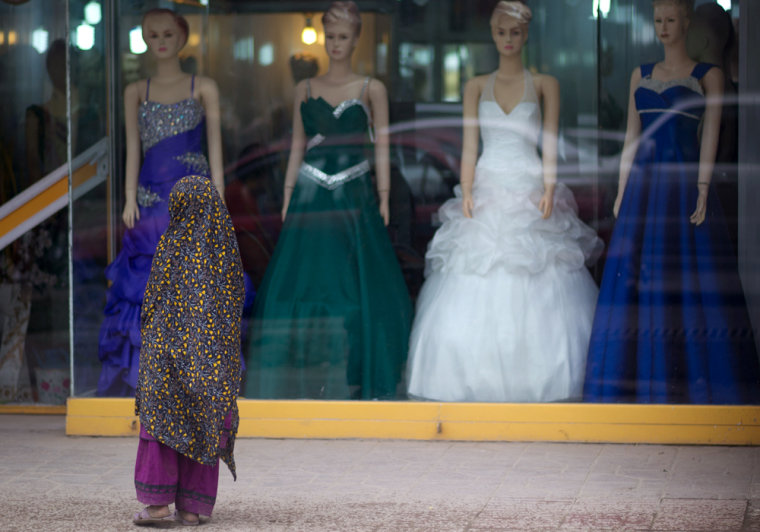 KABUL -- Think it's hard to find Mr. Right in a big city like New York or Los Angeles? Try Kabul, where it's considered a crime for a woman to be seen in public with a man she is not engaged, married or related to.
The stakes are shockingly high and the reality harsh: most girls born in Afghanistan will be married off as teenagers to men they are either related to or have never met. If a woman dares to spend time with a man privately, she could end up in jail, charged with the moral crime of "intending to have pre-marital sex."
So when 25-year-old Frough Azizi and her boyfriend of two years broke up recently, the heartbreak was all the more bitter because of the risk that went into having the relationship in the first place.
"When he broke up with me, I felt like I'd been in a car accident," Azizi said, her voice quivering as she talked about losing the man she thought was the love of her life. The pair had been planning to wed but he left her to marry a woman in his ethnic tribe, she said.
In Afghanistan, the cultural norm is that love should not be a factor in a marriage, let alone the foundation of it. The fact that Azizi had a boyfriend at all is unusual -- and the accompanying heartache was actually an extraordinary experience for her.
Azizi, an aspiring journalist, is part of a small minority of women in Afghanistan's capital who are rebelling against tradition and looking for "love marriages."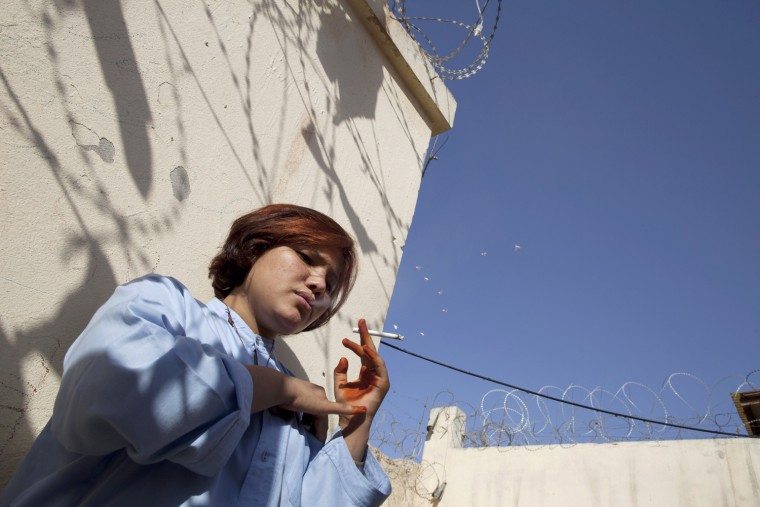 But finding a decent man is the hardest part -- she has to marry someone.
If she doesn't, it will embarrass her entire family, even though they support her in her quest for romance. Time is ticking away, too, because she's close to reaching the "expiration date" of 26 years old. It doesn't help that her younger sister is already married.
There are no legal social conventions in Afghanistan that allow single men and women to interact freely: Azizi and her boyfriend were together for two years but they'd never even kissed or spent time alone together.
"There is no place for boys and girls to go. You have to be prepared to get hassled or arrested if you even try to go to the park with a boyfriend," Azizi said.
The only place she has successfully met men is at her office. Even then, she has to be careful not to become a source of gossip. "All I can really do is talk to a boy I like on the phone or maybe meet him for lunch at a lenient restaurant," she said.
Others are willing to take bigger chances. They wait until their families leave the house for the day or night and then visit each other, hoping they won't get caught.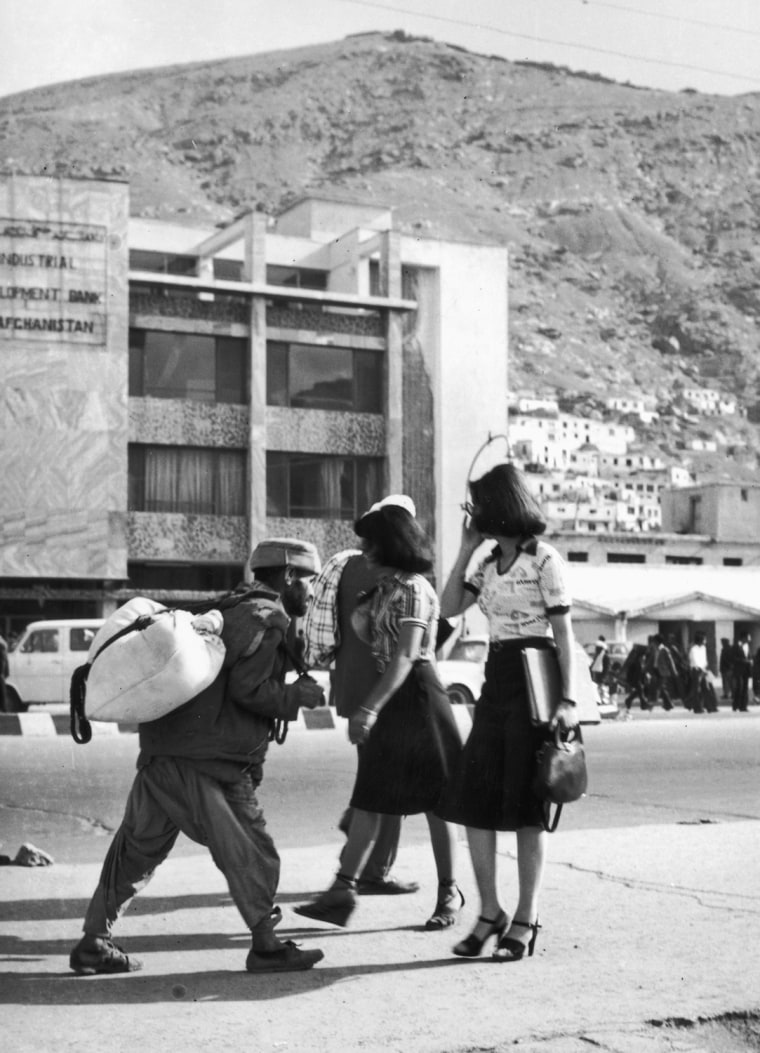 And some go to extreme measures, like arranging to meet outside of Afghanistan. That's how Azizi's best friend, Arezo Sadiqie, 20, got to know her then-boyfriend Tamim Shapoory.
Azizi joined Sadiqie and her family on a trip to India last year – and the two girls secretly arranged for Shapoory to come along. "They did not know that her boyfriend came too and stayed at a hotel nearby!" Azizi giggled.
The girls would lie about going shopping and instead spend time with him. It was the first time they had been outside of the country and they were stunned by what they saw: people drinking, dancing and holding hands in public.
Sadiqie, who works in her family's food delivery business, said the highlight of this "trip of a lifetime" was when they sneaked out to the Taj Mahal. "It was so romantic!" she squealed, remembering the spectacular mausoleum emperor Shah Jahan built in memory of his beloved wife.
Sadique decided Shapoory was "the one" while she was in India. They are now married. "I let my heart choose this man for me," she said. "I believe every person should be free to choose for themselves."
Sadiqie wishes Azizi will have a similar happy ending – and Azizi is hopeful, too. "I have faith that he is out there waiting for me," she said wistfully.
Azizi plans to have daughters of her own one day, and hopes it will be easier for them to find love and achieve their dreams.
"I will tell them you can do everything, everything!" she said. "I am with you. Fly!"
*Editor's note: Names have been changed for the safety of those interviewed in this article.
Related: