Whether your husband was snoring, you were stressed about work or you were binging on Netflix, chances are that you did not get enough sleep last night. You are not alone. Earlier this year, the Centers for Disease Prevention warned that insufficient sleep was a "public health epidemic."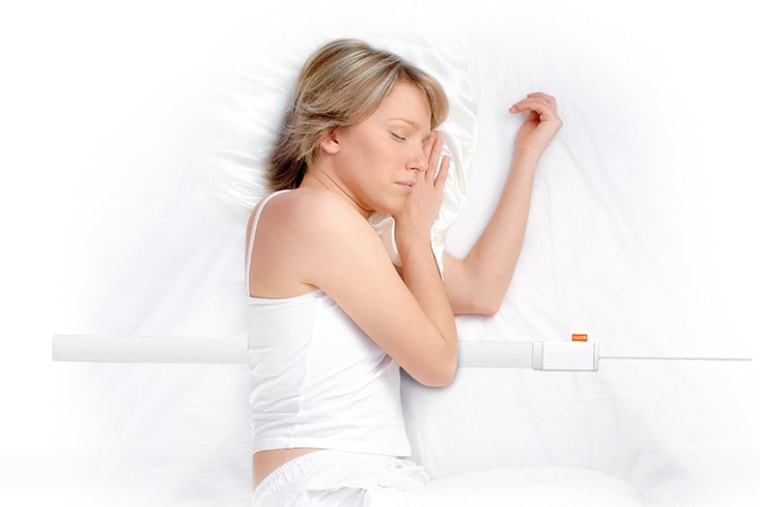 Silicon Valley thinks sleep tracking is the answer. A plethora of wristbands, apps and other doodads have flooded the market recently, all promising that if people know more about the quality and duration of their sleep, they will be able to get more of it. 
Do they work? Not everyone agrees. But that doesn't have to stop you from buying cool stuff. 


Microsoft Band 

From Jawbone to the soon-to-be released Apple Watch, there are plenty of wristbands and smartwatches that promise to track your sleep. The Microsoft Band is one of the cooler new gadgets out there. It features GPS to track runs, a touchscreen for swiping through emails and sensors to judge heart rate and movement while sleeping. ($200) 
Beddit Sleep Monitor

There is a reason why people take off their watches and bracelets when they go to sleep: they are uncomfortable. Beddit (pictured at the top) solves this problem with a thin sensor band that rests chest-high on top of your sheets. All users need to do is lay down, get some Zs, and wake up to data on how long and peacefully they slept. ($149)
Sleep Cycle 

Why drop hundreds of dollars on a sleep tracker when you already have an advanced sensor in your pocket? Sleep Cycle is an app that uses the accelerometer inside of most smartphones to analyze how much you are shifting around in your sleep. (iOS and Android, $0.99)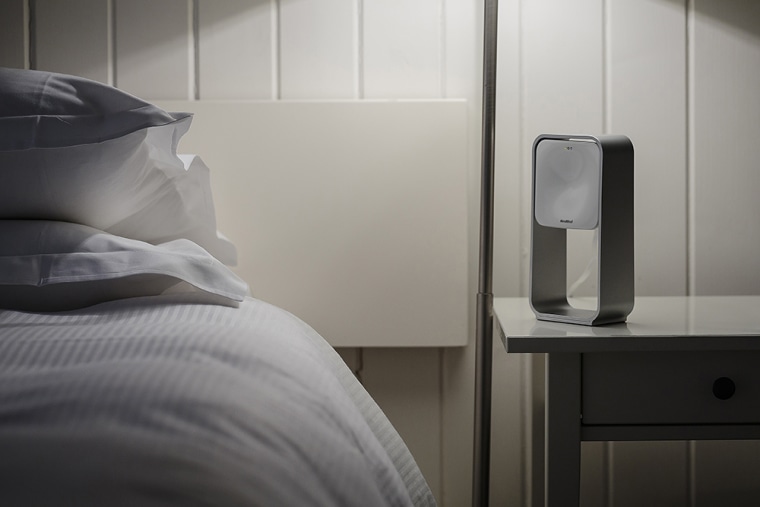 ResMed S+ 
For some people, their bed is their sanctuary, which is why they don't want crackers, pet dogs or electronic gadgets cluttering it up. The S+ from ResMed — which specializes in equipment for sleep labs — tracks chest movements from the side, plus it monitors room temperature, noise and light. No need to count sheep either, as the S+ creates soothing sounds to help people drift off to sleep. ($149.99)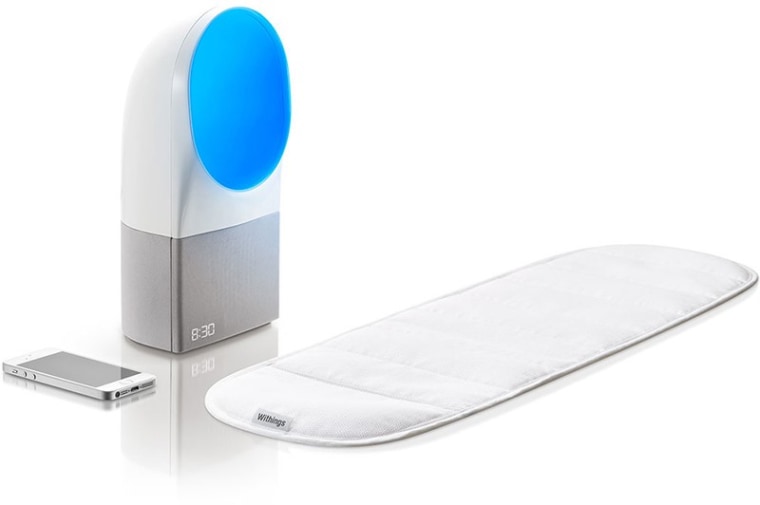 Withings Aura Smart Sleep System
This thing is like the Swiss army knife of sleep trackers. It has a sensor that slides under the mattress, a light with sunset and sunrise sequences for putting people to sleep and waking them up, a speaker for playing gentle music and even a USB port for charging phones. ($299.95)