The suspect in the "sextortion" case involving Miss Teen USA Cassidy Wolf and at least seven other women pleaded guilty Tuesday to three counts of extortion and one count of computer hacking under an agreement with prosecutors. 
Jared James Abrahams, 19, of Temecula, Calif., was released on bond until sentencing, which is scheduled for March 17, 2014.
Abrahams was accused of extortion for allegedly using malicious software known as malware to control the computer webcams of victims and take nude photographs or videos, and then allegedly sending emails to the victims threatening to publish the photos or otherwise harm their reputations. 
Under the plea agreement, Abrahams faces up to 11 years in federal prison and fines of up to $1 million.
He also must notify his probation officer before using any computer or any similar device capable of accessing the Internet or email as well as when upgrading software. And he cannot possess nude images on those devices, contact his victims or come within 100 yards of them. 
During execution of a search warrant last month at his home 75 miles southeast of Los Angeles, according to a criminal complaint, the suspect "admitted to infecting people's computers with malware; watching his victims change their clothes; and using photographs against his victims." He also said that a victim identified in the complaint as "C.W." was the first person whose computer he hacked, and that he knew her personally.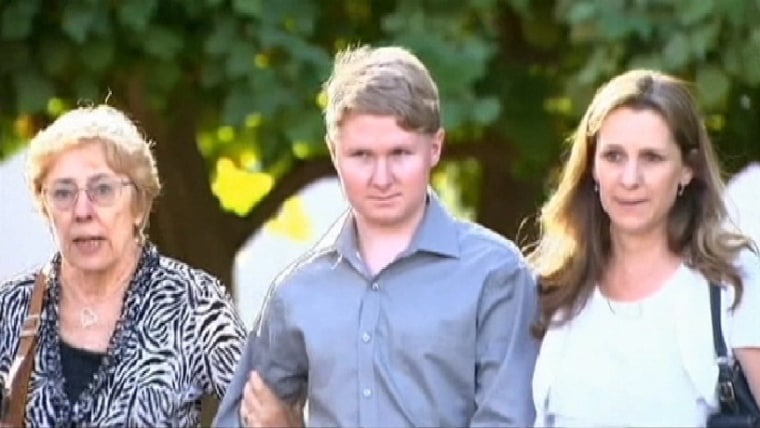 The complaint says that the FBI first learned of the alleged sextortion in March via 18-year-old "C.W.," who became concerned when she received an alert from a social networking site saying her password had been changed. She said she then received "an extortionate email" with nude photographs attached. The sender, according to the complaint, said that C.W. should comply with his demands or have her nude photographs "plastered all over the Internet."
According to the complaint, he threatened to turn her "dream of being a model ... into a porn star."
C.W. told the FBI that she had never knowingly allowed anyone to take nude photographs of her, and had never taken any herself.
According to the complaint, Abrahams gained unauthorized access to the accounts of multiple victims in southern California and Maryland, as well as in countries believed to include Ireland, Canada, Russia and Moldova. At least one alleged victim is a minor.
Wolf is from Temecula and was Miss Riverside County Teen USA and then Miss California Teen USA before winning the Miss Teen USA pageant last month at the Atlantis Hotel in the Bahamas. She turned 19 in July and now lives in Orange County. She said in media interviews that she received an anonymous email from someone claiming to have nude photos of her taken via the webcam on her computer.
Wolf also said the author tried to extort her to ensure that the photos were not made public.
The incident, in which someone was able to hack into Wolf's computer and turn on its webcam, is the latest in a string of so-called "sextortion" cases involving individuals who have used email accounts, social media or a computer's own hardware to glean compromising information or images.
A judge sentenced 35-year-old Christopher Chaney of Florida to 10 years in federal prison in December for hacking into the e-mail accounts of celebrities including Mila Kunis, Christina Aguilera and Scarlett Johansson.
In July, Karen "Gary" Kazaryan of California pleaded guilty in a "sextortion" case in which he targeted 350 women and coerced them into showing him their naked pictures. Prosecutors alleged that Kazaryan hacked into the Facebook, Skype and email accounts of his victims to coerce them into removing their clothing on camera.
More from NBC News Investigations: