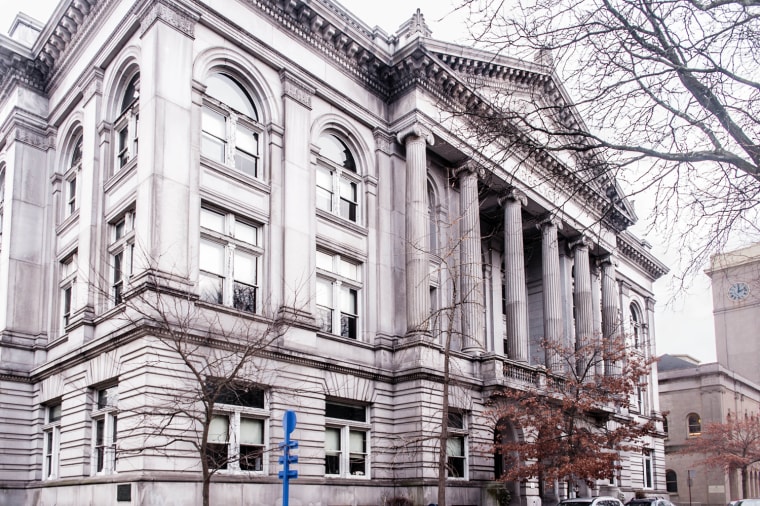 Nearly 200 years after an anonymous poet described a "jolly old elf" and his "eight tiny reindeer" prancing on the roof, a mock trial seeks to determine who penned "A Visit from St. Nicholas" — more commonly known as "'Twas the Night Before Christmas."
The verse not only became one of the best known poems in the English language, it also established the popular notion that Santa Claus drove a team of reindeer with distinctive names and came down the chimney with a bagful of toys.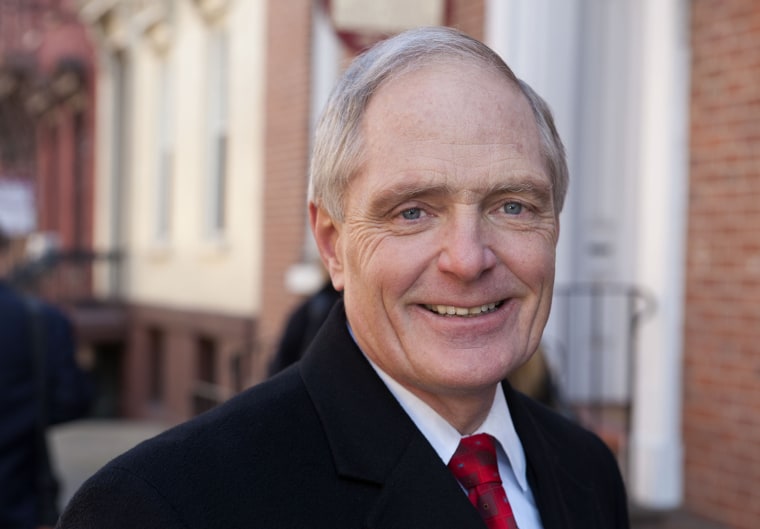 It was first published anonymously in 1823 by the Troy, New York Sentinel newspaper. "We know not to whom we are indebted," said an editorial note, "but from whomsoever it may have come, we give thanks for it."
On December 18, in a ceremonial chamber of the Rensselaer County Courthouse in Troy, a retired New York Supreme Court Justice, Bernard J. Malone, will hear lawyers make competing claims about who should be given those thanks.
The first claim of credit came from Clement Moore, a well-to-do Bible scholar in New York, who included it in a collection of poems, dedicated to his children, published in 1844.
But descendants of a New York gentleman-farmer and poet, Henry Livingston, have long argued that he, not Moore, is the actual author.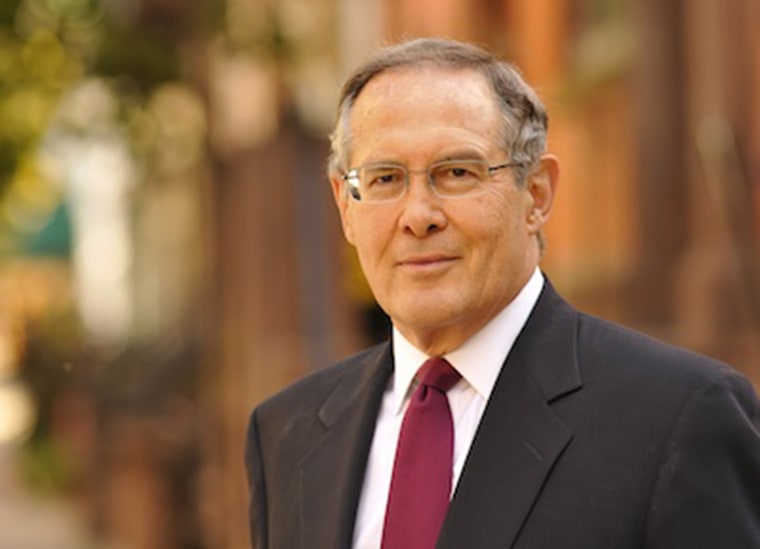 "We're representing the underdog, Henry Livingston," says Troy lawyer and novelist Jack Casey, whose father served as a state supreme court justice. "But Troy folks like the underdog."
Bolstering his side will be the testimony of a Vassar College English professor, Don Foster, who specializes in using literary forensic techniques to unmask authors. It was Foster who made the case that Joe Klein wrote Anonymous, a thinly disguised account of Bill Clinton's 1992 presidential campaign.
For starters, Foster says, Clement Moore was a notorious sourpuss, a stern parent who warned of the dangers of temporary pleasures. Another part of the case against Moore concerns the names of the reindeer the poem's narrator hears called out by St. Nick -- "Dasher, Dancer, Prancer, Vixen, Comet, Cupid" and two more.
When Moore copied the poem out by hand two decades after its publication, he wrote the last two as "Donder and Blitzen." But the version originally published by the Sentinel had them as "Dunder and Blixem," Americanized versions of the Dutch words for thunder and lightning.
"Livingston was from a Dutch family, and he would have known those words," says Duncan Crary, a Troy public relations consultant who will host the mock trial.
"Blitzen is German for lightning. Why would Moore have made that change, unless he didn't know the original Dutch? The Hudson Valley was settled by the Dutch."
Livingston's partisans also note where the stress falls in each line of the poem -- on every third syllable: "Not a CREAT-ure was STIR-ing / Not EV-en a MOUSE."  Known as anapestic meter, it was used in only one poem positively attributed to Moore.
But Troy lawyer Stewart Jones is confident Livingston did not write the poem. "We will prove beyond a shadow of doubt in court that Moore was the author."
He will cite the work of document examiner Joe Nickell who discounted the Livingston theory in a 2000 book. And friends of Moore wrote of hearing the poem recited in his house the year before it appeared in the newspaper.
Crary, the event host, says he hopes the mock trial becomes an annual courtroom show in Troy, a combination holiday and historical celebration.
"I expect that there will be an appeal, and I welcome it."