U.S. officials confirmed Tuesday that a Libyan man, Ahmed Abu Khattalah, has been charged with playing a significant role in last year's attack on the U.S. diplomatic compound in Benghazi.
He is the first person known to be charged in connection with the attack, though officials say other charges have also been filed.
He has been described as the founder of Ansar al-Sharia, a Libyan extremist group. Investigators have said for months that they believe he was at the U.S. consulate during the attack.
The charges were filed under seal in Washington, D.C. late last month. Authorities have not said whether he has been arrested in Libya.
His arrest would set off another political battle over where to take him. The Obama administration will press to have him brought to the U.S. for trial in civilian court. Congressional Republicans will very likely push to have him treated as an enemy combatant.
U.S. authorities say they have identified around a half dozen others suspected of being involved in the attack.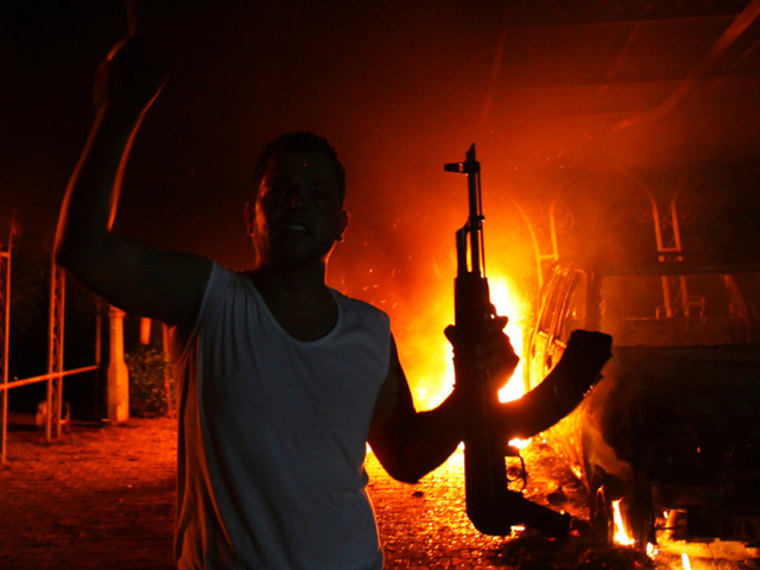 Four Americans, including the ambassador to Libya, were killed in the raid on the diplomatic post on Sept. 11, 2012. The State Department ultimately determined that the raid was a series of terrorist attacks.
Republicans have accused the administration of failing to send the military to help and of waiting too long to consistently describe the raid as a terror attack.
Richard Esposito is senior executive producer of NBC News Investigations. Pete Williams is NBC News' justice correspondent. 
More from NBC News Investigations: