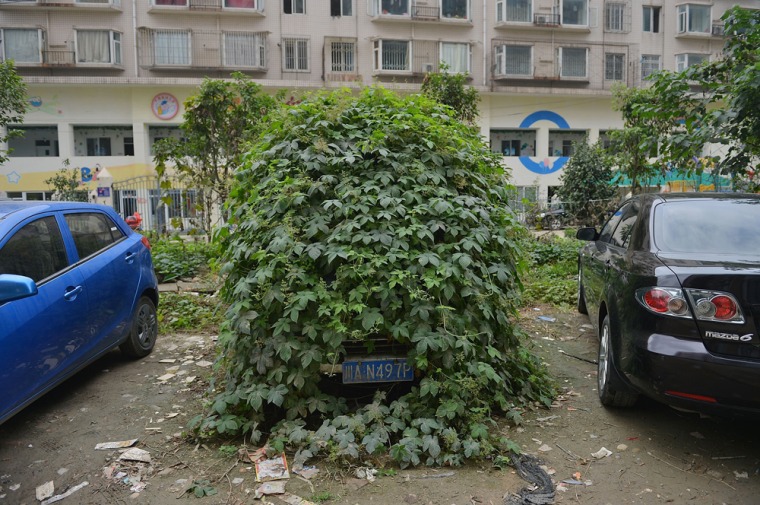 BEIJING – Residents on a street in China finally said good riddance Friday to a car, almost completely engulfed by foliage, which has become a social media sensation since it was abandoned a year ago.
The old, blue-colored van was dubbed 'Zombie Car' by social media users after it was reportedly left by its owner in a parking space on Peace Road in Huayang village, Sichuan province sometime in 2012.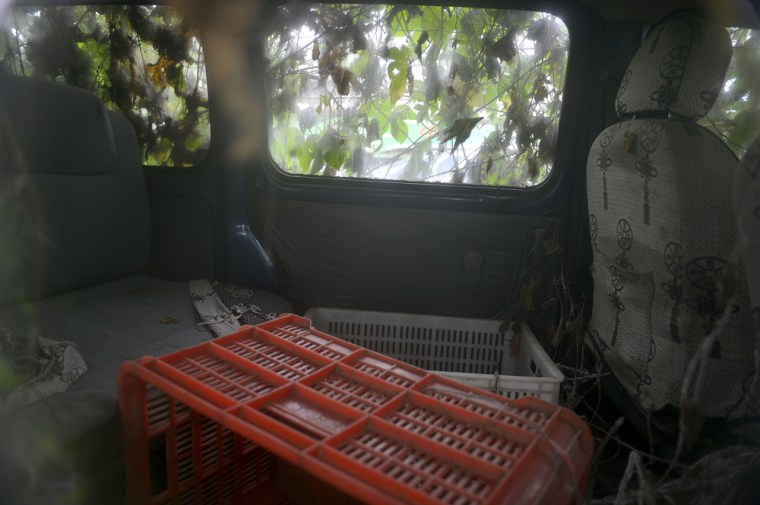 In China, abandoned cars are known colloquially as "jiangshiche," or "zombie cars." But the Huayang example, hidden almost completely by leaves, quickly became the most famous zombie car in China, with pictures circulated on social media.
Police tried to remove the vines, but they were so thick and thorny that it was decided the vehicle should be towed away with the green foliage in place – a bizarre sight for other drivers.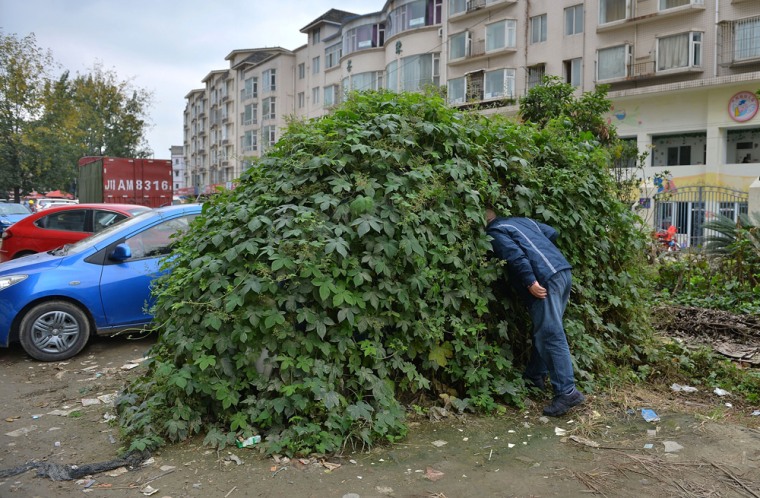 Officials used the license plate to identify the original owner, Wang Ping. He told police he had sold the vehicle three years ago but couldn't remember anything about the buyer.
 "This is definitely an authentic creepy zombie car… why is it so scary??!!" wrote one user on China's twitter-like service, Weibo, "Maybe I've just watched too many zombie movies."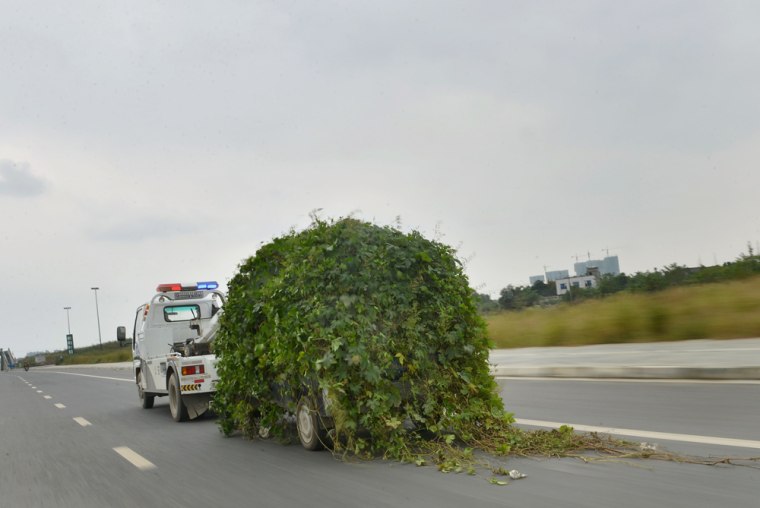 "This zombie car is so cool, we cannot even recognize it as a car," gushed another commenter, "I thought it was a wall covered with vines!!"
NBC News' Chenyue Zhu and Pei Huang contributed to this report.