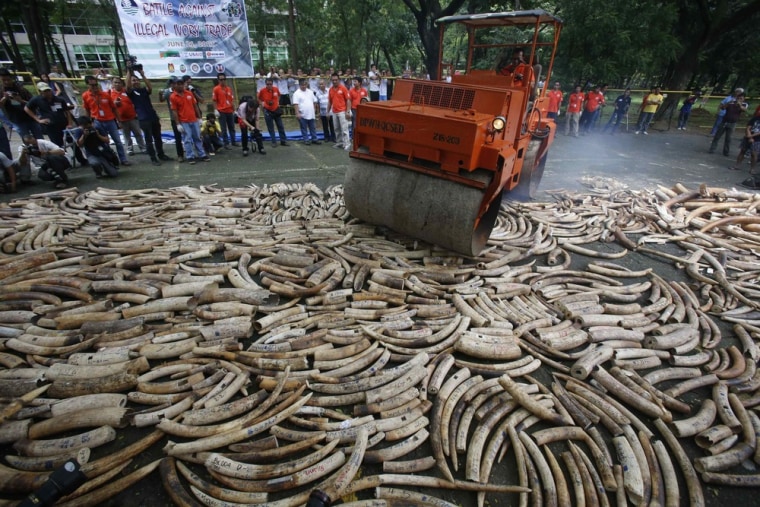 By DJ Yap, Philippine Daily Inquirer
MANILA, Philippines—Environment officials on Friday led the crushing of some five tons of smuggled elephant tusks worth an estimated $10 million in a symbolic move to show the seriousness of the Philippine campaign to stop the "blood ivory" trade.
"This is the first country outside of Africa to destroy its contraband ivory. Nobody else has said we're destroying our stuff. This is the Philippines saying 'this is not money.' 'This is a crime, and we will not profit from the blood of elephants,'" said Bryan Christy, a lawyer and journalist who exposed the Philippines' role as a consumer of religious icons and figurines made of ivory.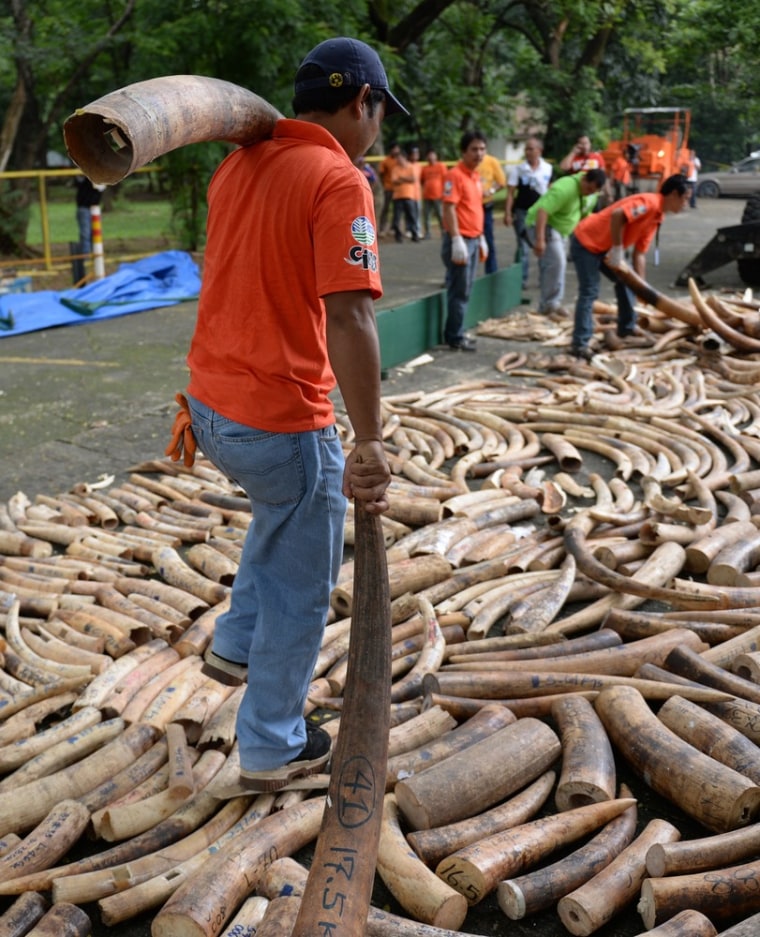 Ivory can fetch from $1,000 to $2,000 per kilogram on the black market and more than $50,000 for an entire tusk, according to reports.  Continue reading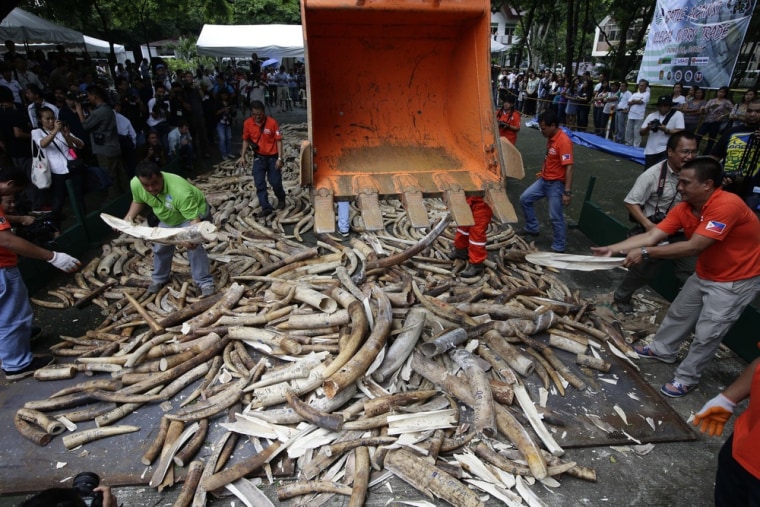 Previously on PhotoBlog: