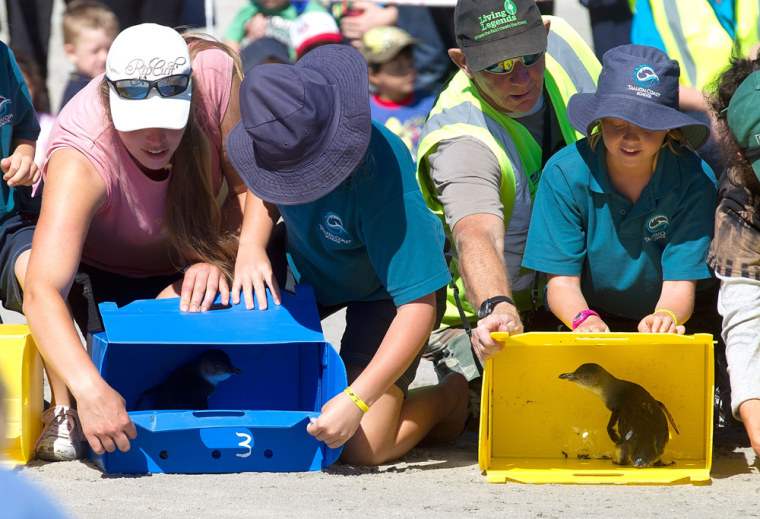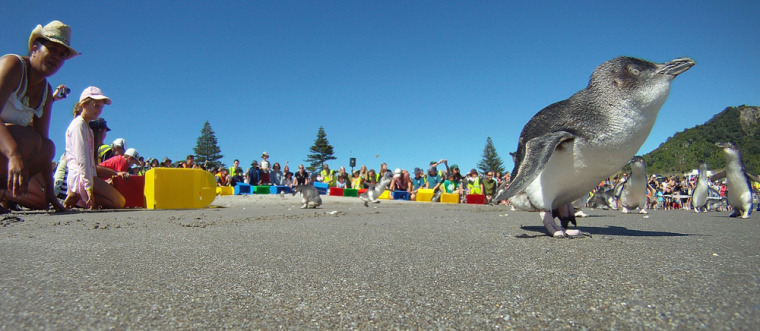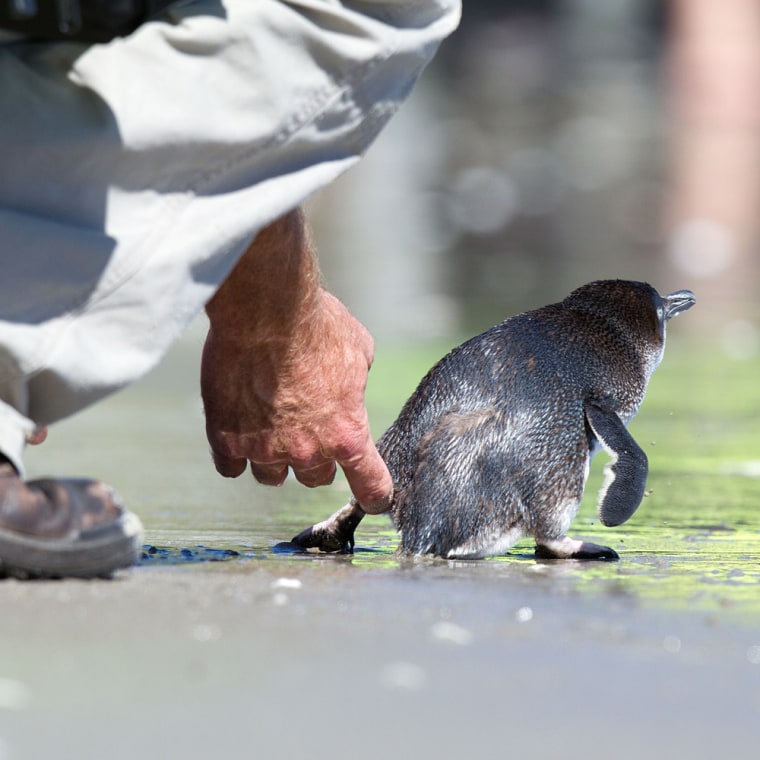 It makes me happy to see these penguins return to the sea.  
AP reports:
WELLINGTON, New Zealand — Forty-nine penguins rescued from an oil spill off New Zealand have been freed after being cleaned and nursed back to health by wildlife officials.
The birds released Tuesday are among 343 little blue penguins that have been cleaned of oil since a cargo ship ran aground on a reef near Tauranga on Oct. 5 and spilled some 400 tons of fuel oil.
More than 2,000 sea birds died in the spill.